In the world of bodybuilding, legends are born and champions are crowned. Keone Pearson, a name that is set to echo in the annals of bodybuilding history, emerged as the 212 Olympia Champion in 2023.
His journey to this pinnacle of success was nothing short of awe-inspiring, as he bulldozed his way through the competition, clinching his maiden Olympia title in a breathtaking upset of the two-time champ, Shaun Clarida.
The victory not only solidified Keone Pearson's status as an elite athlete but also marked a historic moment in the world of professional bodybuilding.
In this comprehensive article, we delve into the details of Keone Pearson's remarkable journey, his triumphant victory, and the implications of his conquest of the 212 Division.
The Changing Landscape of 212 Olympia: A Game of Musical Chairs
The 212 Olympia division has been a captivating arena for bodybuilding enthusiasts, witnessing a unique trend since 2018.
Like a game of musical chairs, the 212 Olympia throne has seen a new champion ascend to claim the title each year, creating an air of unpredictability and excitement.
To appreciate the significance of Keone Pearson's victory, it's essential to understand the backdrop against which it unfolded.
Seven-time 212 Olympia champion Flex Lewis reigned supreme from 2012 to 2018, establishing a dynasty that seemed unassailable.
However, since his reign, the division has witnessed a rotation of champions, each with a distinct style and physique.
This constant changing of the guard has kept fans and critics on the edge of their seats, eagerly awaiting the next athlete who would etch his name into the list of 212 Olympia champions.
The division's evolution reflects the ever-increasing standards of excellence in professional bodybuilding.
Keone Pearson's Triumph: A Paradigm of Perfection
Keone Pearson's victory at the 212 Olympia in 2023 was nothing short of spectacular. As soon as he graced the stage, Keone Pearson's physique commanded attention.
His muscle roundness, fullness, definition, symmetry, and balance set him apart from the competition. It was apparent that he had meticulously sculpted his body to perfection, leaving virtually no room for critique.
One of Keone Pearson's most remarkable attributes was his progression throughout the day, a testament to his dedication and focus. As the competition unfolded, he only grew tighter and drier, enhancing his overall conditioning to an exceptional level.
Notably, his glute and hamstring conditioning during the individual posing routine was second to none. It became a daunting task for spectators and judges alike to pinpoint any flaws in Keone Pearson's physique.
His performance was a reflection of his unwavering commitment to pushing the boundaries of what's achievable in the world of bodybuilding.
A Lineage of Champions: The 212 Olympia Winners Since 2008
The 212 Olympia division has witnessed an array of incredible athletes who have risen to claim the title of Olympia champion.
Since 2008, a lineage of champions has taken center stage, each leaving an indelible mark on the division.
Keone Pearson's victory in 2023 adds his name to this prestigious list of champions, solidifying his place in the history of bodybuilding.
His win is not only a testament to his extraordinary talent but also an acknowledgment of the intense competition within the 212 division.
Keone Pearson's Individuality: A Game-Changer from the Start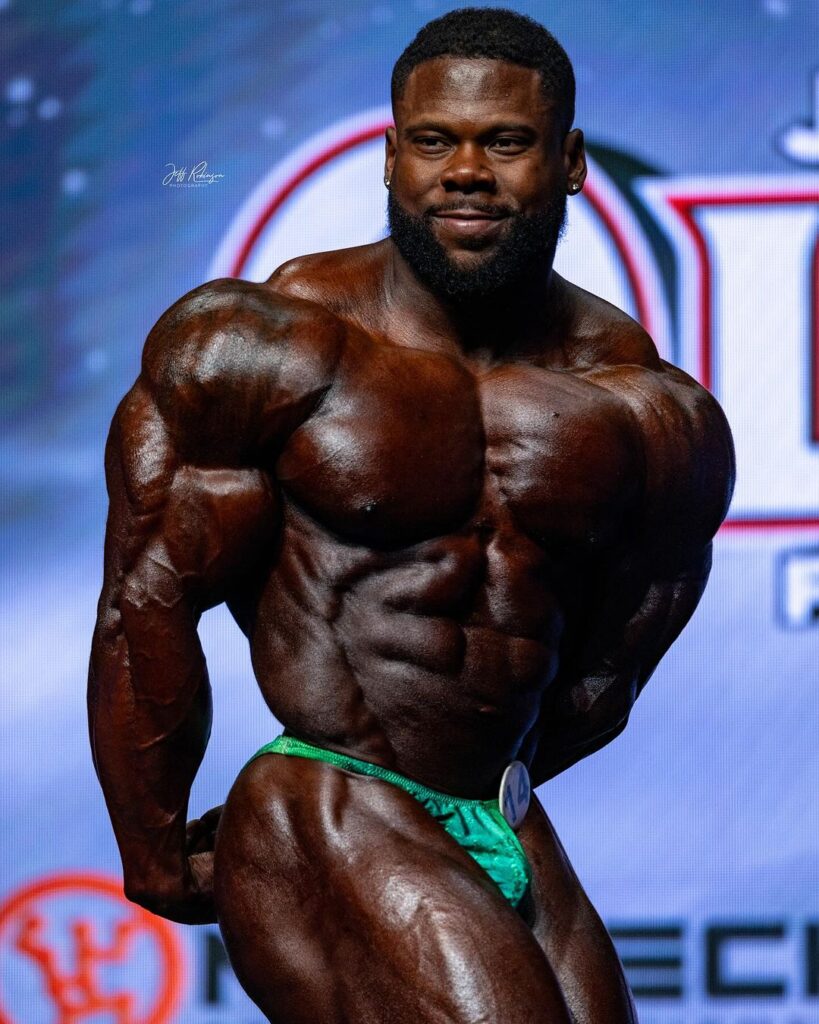 Keone Pearson's journey to Olympia glory is a unique story. A testament to his remarkable career is the fact that he earned his IFBB Pro card in the Classic Physique division in 2017.
His talent was undeniable from the start, but his real breakthrough in the professional arena came in 2019 when he secured victory at the New York Pro, a significant milestone in his career.
The win marked his first pro show victory and set the stage for his future endeavors. Keone Pearson made his Olympia debut in 2019, competing in the Classic Physique division.
In a field of exceptional athletes, he secured a commendable fourth place, trailing only behind illustrious names like Chris Bumstead, Breon Ansley, and George Peterson.
This performance catapulted him into the spotlight and showcased his potential as a rising star in bodybuilding.
Despite his upward trajectory in the Classic Physique division, Keone Pearson faced a critical decision.
He believed that the weight cap for his height division was limiting his full potential. With a burning desire to push his boundaries and take his physique to new heights, Keone Pearson embarked on a bold journey.
He announced his transition to the 212 division before the 2020 season, a pivotal moment that would reshape his career.
In 2020, Keone Pearson competed in his first 212 Pro Show, the Chicago Pro Show, and tasted immediate success by clinching victory.
However, the 2020 Olympia did not witness his presence, as he had personal reasons for his absence.
This hiatus allowed him time to refocus and prepare for his return to the competitive arena.
Keone Pearson's comeback was marked by a resounding victory at the 2021 Chicago Pro, indicating his unwavering determination to make his mark in the 212 division.
However, his 212 Olympia debut in the same year did not unfold as planned, as he had to settle for a 14th-place finish. The setback, rather than deterring him, catalyzed his resurgence.
At a pivotal juncture, often referred to as "The Prodigy," Pearson announced a return to the Classic Physique division after his underwhelming performance at the 2021 Olympia.
The decision to switch divisions, as it turns out, was a game-changer. Keone Pearson's versatility and ability to adapt to different divisions added a layer of unpredictability to his career, showcasing his willingness to explore new avenues for growth.
His path to Olympia glory in 2023 was marked by relentless dedication, unwavering self-belief, and a commitment to continuous improvement. The setbacks he faced earlier in his career only fueled his desire to achieve greatness.
Keone Pearson's victory at the 2022 Tampa Pro allowed him to qualify for the 2022 Olympia, where he placed a commendable sixth.
This was a significant improvement from his previous year's performance and a testament to his ongoing evolution as a competitive athlete.
Keone Pearson, with his unparalleled work ethic and a keen understanding of his physique, knew that he was on the cusp of something remarkable.
His journey, fraught with challenges and breakthroughs, culminated in his appearance on the 2023 Olympia stage, where he made history by clinching the title of 212 Olympia Champion.
Keone Pearson's Impact: The Future of the 212 Division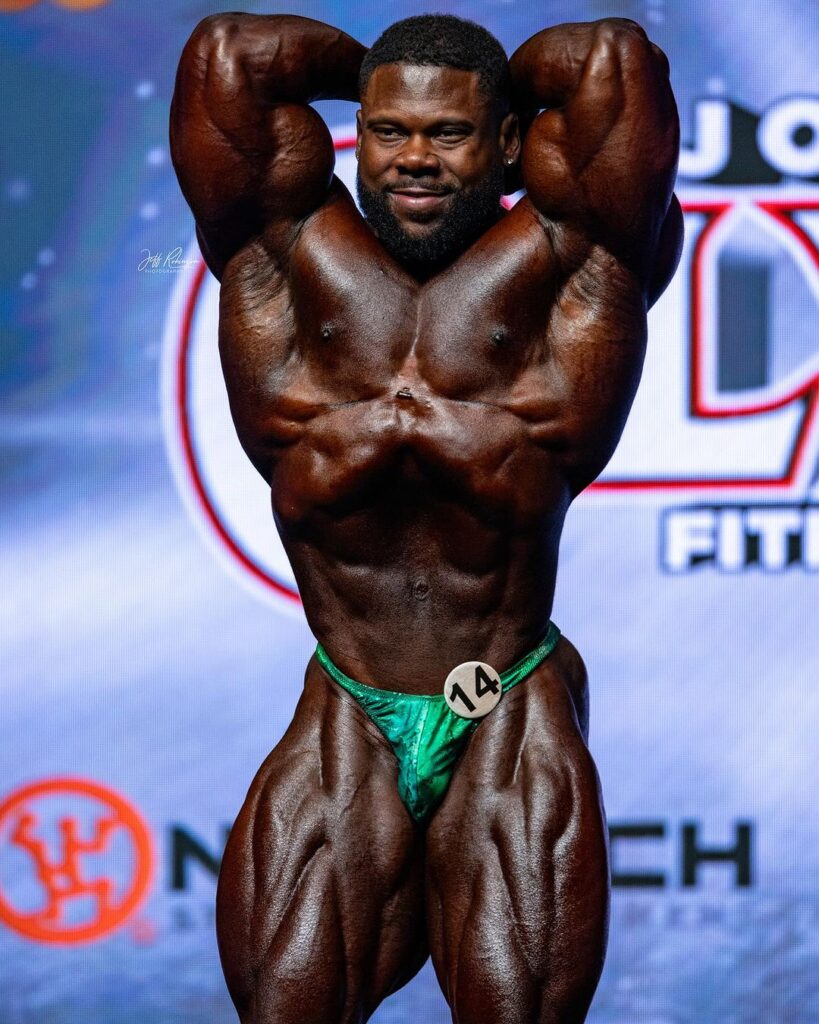 The world of bodybuilding is dynamic, with athletes continuously seeking new challenges and opportunities for growth.
It's a common trend for the best bodybuilders from the 212 division to transition to the Open division, where the competition is even more fierce and the stakes are higher.
Notable examples include Hadi Choopan, Derek Lunsford, and William Bonac, who have made successful transitions to the Open division, making their presence felt on the grandest stages of bodybuilding.