The 2023 Mr. Olympia 212 division has delivered an intense showdown between two remarkable bodybuilders, Keone Pearson and the reigning 212 Olympia Champion, Shaun Clarida. 
The 212 division is known for its fierce competition and high-level aesthetics, and this year's contest is no exception. 
In this comprehensive analysis, we will break down the key aspects of their performances, their journeys, and the potential outcomes of this thrilling battle.
Before delving into the prejudging analysis, it's essential to acknowledge Keone Pearson's incredible journey to this point. 
Keone Pearson has been on a relentless pursuit of excellence, consistently pushing his limits and making significant improvements.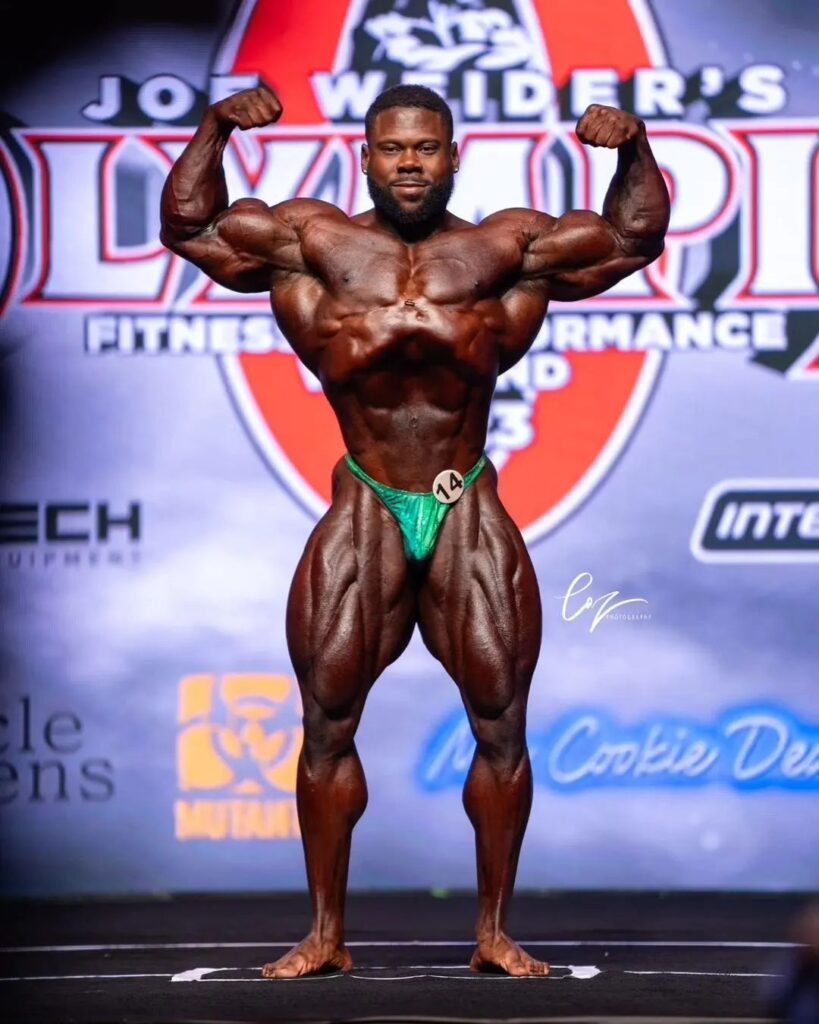 Keone Pearson stated that this year felt different, describing it as the best he had ever felt and looked. This level of determination and self-belief is a testament to Keone Pearson's dedication to his craft. Last year, he finished in a commendable sixth place, but he wasn't satisfied with it. 
In 2023, he finds himself in the top two, and many believe this is the best version of Keone Pearson we've ever seen.
Keone Pearson – A Future 212 Mr. Olympia
It's not an exaggeration to say that Keone Pearson has been touted as a future 212 Mr. Olympia for years. 
He has always been in the conversation due to his impressive physique, work ethic, and unwavering dedication to the sport. With his current position as a top contender, it's clear that Keone Pearson is not just part of the conversation; he's leading it. 
The host emphasizes the excitement and anticipation surrounding Keone Pearson's journey.
Prejudging Analysis
The prejudging is the initial phase of the competition where judges assess the competitors' physiques and make preliminary evaluations.
In this crucial phase, the differences between Keone Pearson and Shaun Clarida came into sharp focus.
Keone Pearson's Strengths: Shape, Structure, and Size
At the prejudging, Keone Pearson showcased an extraordinary combination of shape, structure, and size. His physique was a true testament to years of hard work and fine-tuning. 
While he might have had a slight disadvantage in terms of conditioning compared to Shaun Clarida, his aesthetic and well-proportioned physique were his standout strengths. 
Keone Pearson's performance indicated that he brought his A-game to the stage, and it was evident that this was the best version of himself.
Shaun Clarida, the defending 212 Olympia Champion, has long been recognized for his impeccable conditioning. 
This year was no exception. At the prejudging, it was clear that he had a slight edge in terms of conditioning, which has always been his strong suit.
However, there was one notable change in Shaun Clarida's physique. He mentioned that he added some size this year, which could be seen in his midsection, appearing slightly larger than usual.
This strategic decision might open the door for Keone Pearson to capitalize on any potential flaws.
Potential Outcomes
The battle between Keon Pearson and Shaun Clarida is a captivating one due to the contrasting strengths of these two remarkable athletes. 
Keon's aesthetic and well-proportioned physique pitted against Shaun Clarida's exceptional conditioning create a true coin-toss scenario.
The host expresses optimism about Keone Pearson's chances, acknowledging that this could be his year. 
If Keon can tighten up for the finals, we may be in for a serious showdown.
Regardless of the outcome, Keone Pearson's journey and progress are commendable, and he should be proud of his achievements.
The Final Words
The 212 division at the 2023 Mr. Olympia is delivering an exhilarating showdown between Keon Pearson and Shaun Clarida. 
Their distinct strengths and the fine line that separates them make this contest one of the most exciting battles in recent years.
Bodybuilding enthusiasts and fans are eagerly awaiting the finals to witness who will come out on top in this epic face-off.
The 212 division is known for its fierce competition and high aesthetics, and the 2023 Mr. Olympia is no exception. 
The journey, dedication, and performances of Keone Pearson and Shaun Clarida highlight the extraordinary level of commitment required to excel in the sport of bodybuilding. 
As the competition continues, the bodybuilding community can only anticipate with bated breath to see who will emerge as the 212 Mr. Olympia champion.