This year's bodybuilding season is in the mood as the 2022 IFBB Pro Orlando Championships is set to take place this weekend on the 2nd of July 2022, in Orange County Convention Centre, Orlando. This show is an IFBB and NPC Pro Championship.
The National Physique Committee (NPC) National Championship is regarded as one of the most prestigious events in amateur bodybuilding. The competition was started by NPC Founder and President Jim Manion.
The first NPC championship show was crowned in 1982, and that champion was Lee Haney, who would go on to win eight consecutive Mr. Olympia titles as a Hall of Fame professional. Other prominent champions of this competition over the previous four decades include: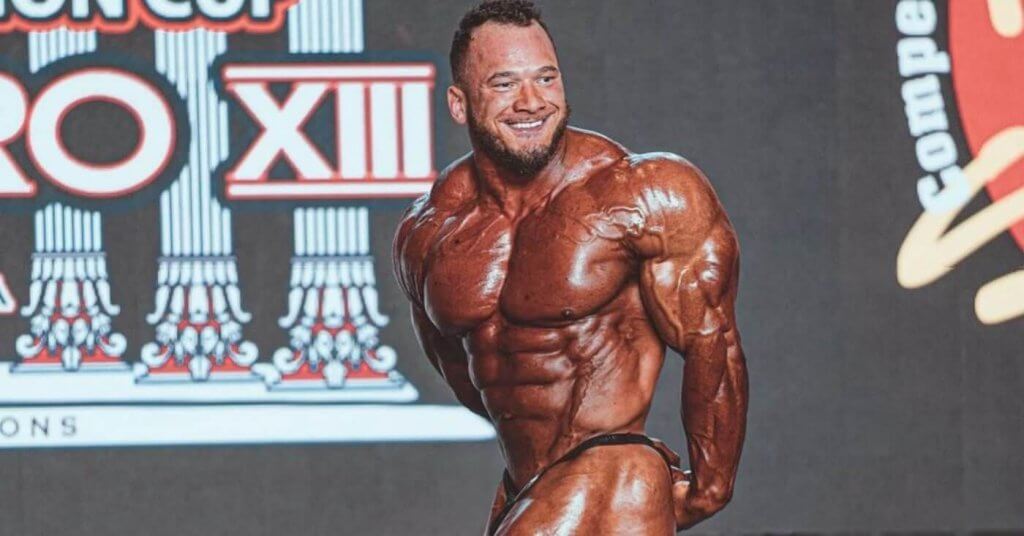 Mike Christian (1984)
Vince Taylor (1988)
Kevin Levrone (1991)
Victor Martinez (2000)
Evan Centopani (2007)
Sergio Oliva Jr. (2015)
Hunter Labrada (2018)
Jonathan Withers (2020)
The Men's Bodybuilding overall award is the head title of this show, and the 2021 winner of that award was super-heavyweight Carlos Thomas Jr. In total, seven bodybuilding weight classes will be contested in Orlando.
Men's Bodybuilding
Classic Physique
Men's Physique
Women's Bodybuilding
Figure
Bikini
Wellness
Last weekend, the 2022 Musclecontest Brazil and Sheru Classic Italy 2022 went down, featuring plenty of top competitors from the Men's Open division.
The Hostile Team
Ben Chew
Fouad 'Hoss' Abiad'
The hostile team is happy to be the title sponsor of the IFBB Orlando Pro Championship.
Competitor List
Matt Kouba
Justin Shier
Jason Lowo
Denis Batalla
Bryant Fought
Kenh The Hinh
Renato Menezes
Jonas Giatras
2022 IFBB Pro Orlando Championships
Men's Open Bodybuilding
Hassan Mostafa wins the 2022 Orlando Pro Men's Open title.
First Place, Hassan Mostafa
Second Place, Andrea Presti
Third Place, Phil Clahar
Fourth Place, Max Charles
Fifth Place, Tonio Burton
Sixth Place, Jonas Giatras
Seventh Place, Rasheed Oldacre
Eight Place, Matt Kouba
Ninth Place, Martin Hernandez
Tenth Place, Jason Lowe
2022 Orlando Pro Championship Scorecard
Classic Physique
First Place (Coming soon)
Second Place (Coming soon)
Third Place (Coming soon)
Fourth Place (Coming soon)
Fifth Place (Coming soon)
Men's Physique
First Place (Coming soon)
Second Place (Coming soon)
Third Place (Coming soon)
Fourth Place (Coming soon)
Fifth Place (Coming soon)
Women's Bodybuilding
First Place (Coming soon)
Second Place (Coming soon)
Third Place (Coming soon)
Fourth Place (Coming soon)
Fifth Place (Coming soon)
Figure
First Place (Coming soon)
Second Place (Coming soon)
Third Place (Coming soon)
Fourth Place (Coming soon)
Fifth Place (Coming soon)
Bikini
First Place (Coming soon)
Second Place (Coming soon)
Third Place (Coming soon)
Fourth Place (Coming soon)
Fifth Place (Coming soon)
Wellness
First Place (Coming soon)
Second Place (Coming soon)
Third Place (Coming soon)
Fourth Place (Coming soon)
Fifth Place (Coming soon)