The 2023 California State Pro Men's Open bodybuilding show was held on Saturday, May 27, 2023, in Anaheim, CA. The primary objective for the nine participants was to secure their spot as qualified athletes for the highly anticipated 2023 Mr. Olympia contest.
Among the competitors, Tonio Burton, the 2023 New York Pro winner, had already earned his qualification for the Olympia.
His presence in the California Pro show meant that if he were to win first place, he could prevent another athlete from qualifying for the Olympia. Stuart Sutherland was the runner-up at the 2023 New York Pro Show.
The 2023 Muscle Contest California State Pro Show Men's Open division competitors comprised eleven athletes. The 2022 Winner Charles Griffen is not participating in California 2023 state pro show.
They were as follows:
Stuart Sutherland
Seung Chul Lee
Slavoj Bednar
Wesley Boxley
Nathan Dandridge
Rafael Del Real
Ross Flanigan
Jossue Plascencia
Mariusz Tomczuk
Thierry Dangea Afandonougbo
Mike Hulusi
Sergio Oliva Jr is an esteemed IFBB professional bodybuilder who has made a name for himself in the industry. He proudly carries on his father's legacy, Sergio Oliva, a three-time Mr. Olympia champion and an iconic figure in bodybuilding.
Sergio Oliva Jr is on the list! But not @mo.shaaban_ifbbpro Here's my last-minute preview. I'm pretty confident with our top 5, just not sure about the right order. Tonio Burton's biggest challenge will be Sergio of course. But Sergio traveled 16 hours plus to get there.
Sergio Oliva Sr. is one of the most exceptional bodybuilders in history. He has embarked on his bodybuilding journey motivated by his father's remarkable achievements.
He has dedicated himself to the sport and has participated in numerous bodybuilding competitions, showcasing his passion, hard work, and commitment to excellence. Sergio Oliva Jr. continues to make his mark and forge his path in professional bodybuilding.
While Sergio Oliva Jr. shared a post claiming that he will enter the show in Anaheim, it is essential to note that there has been no official word outside his Instagram. Oliva Jr. still needs to be added to the official competitor list.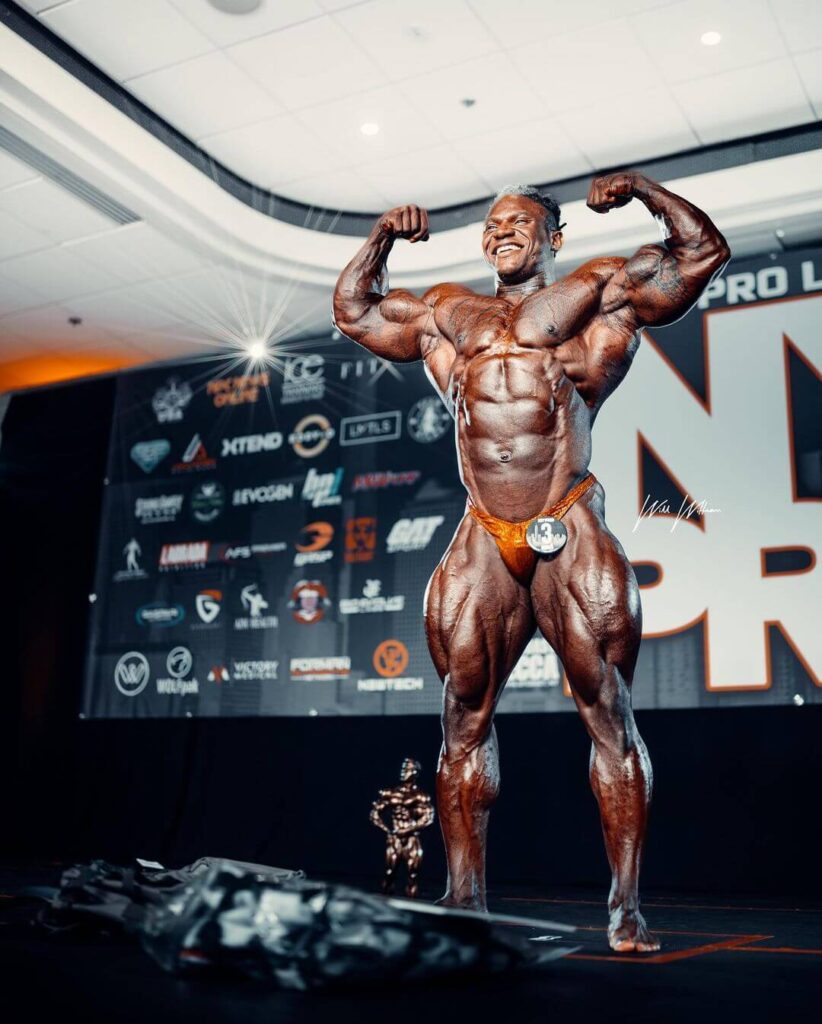 Tonio Burton, the athlete who has already secured his place on the Mr. Olympia stage in Orlando, FL, on November 2-5, 2023, is set to compete. Burton can achieve back-to-back wins after his recent victory at the 2023 New York Pro on May 20.
Burton showcased a larger physique with remarkable symmetry and shape during the competition. Given his impressive performance, he is expected to be the frontrunner for the gold medal in this lineup, assuming no significant changes are leading up to the competition day.
Stuart Sutherland
Stuart Sutherland, a 2023 New York Pro participant, showcased his skills and dedication in the competition.
He achieved an outstanding result by securing the 2nd overall position in the event. His remarkable performance at the New York Pro demonstrates his talent and commitment to the sport of bodybuilding.
Seung Chul Lee
Seung Chul Lee is a pro bodybuilder from South Korea who won professionally at the 2020 Monsterzym Pro competition. He gained valuable experience by participating in the Olympia, where he secured a 12th-place finish in 2020.
He earned a respectable ninth-place position in his most recent contest, the 2022 Tampa Pro. The 2023 California State Pro Men's Open marks his first appearance in a professional show for the 2023 season.
2023 California State Pro Men's Open Results
Patric Ross wins the California State Pro Show 2023.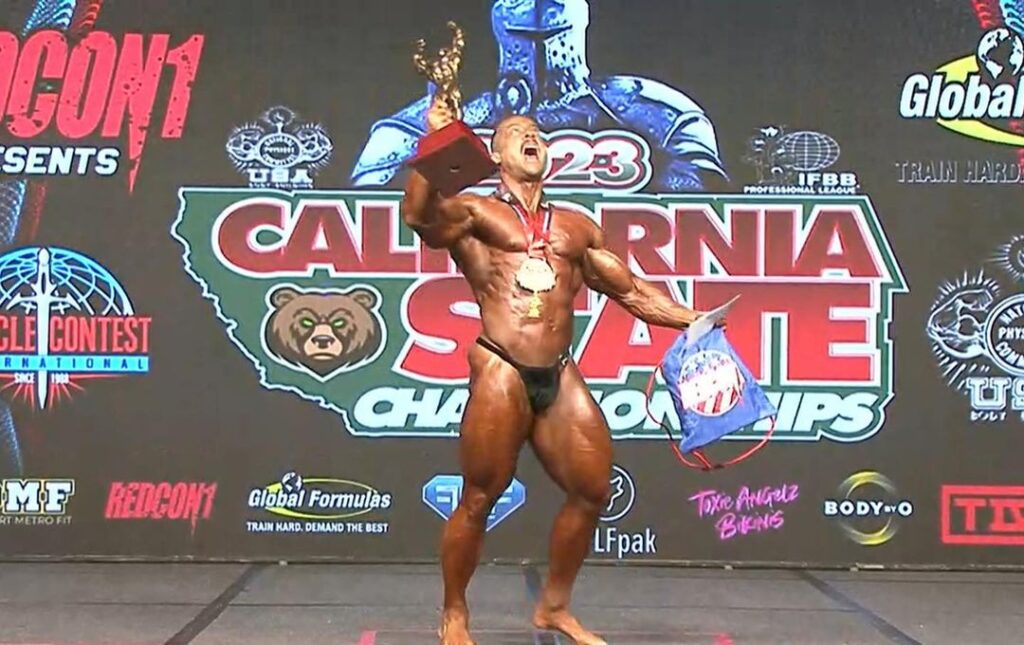 Winner – Ross Flanigan
Second Place – Tonio Burton
Third Place – Sergio Oliva Jr.
Fourth Place – Stuart Sutherland
Fifth Place – Slavoj Bednar
These are the top five placements in the competition, with Ross Patrick emerging as the California State Pro 2023 champion.
Tonio Burton secured the second-place position, followed by Sergio Oliva Jr. in third place. Stuart Sutherland claimed fourth place and Slavoj Bednar achieved fifth place.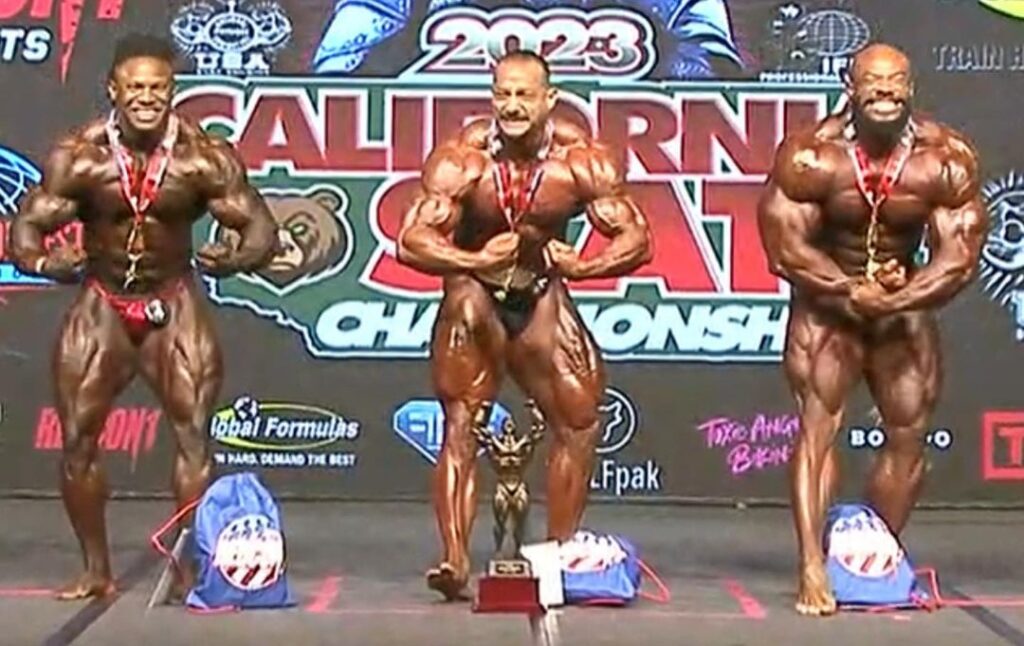 2023 California State Pro Scorecards