How many push-ups can you do? For most of us, that number might not be all that impressive, but what if we told you about kids who can outperform even some adults?
These young champions are redefining the limits of human strength, inspiring us all to reach new heights in our fitness journeys.
In this article, we'll introduce you to the 10 strongest kids in the world, showcasing their extraordinary feats of strength and unwavering dedication.
Arat Hosseini – The Real-Life Spider-Boy (Age: 10)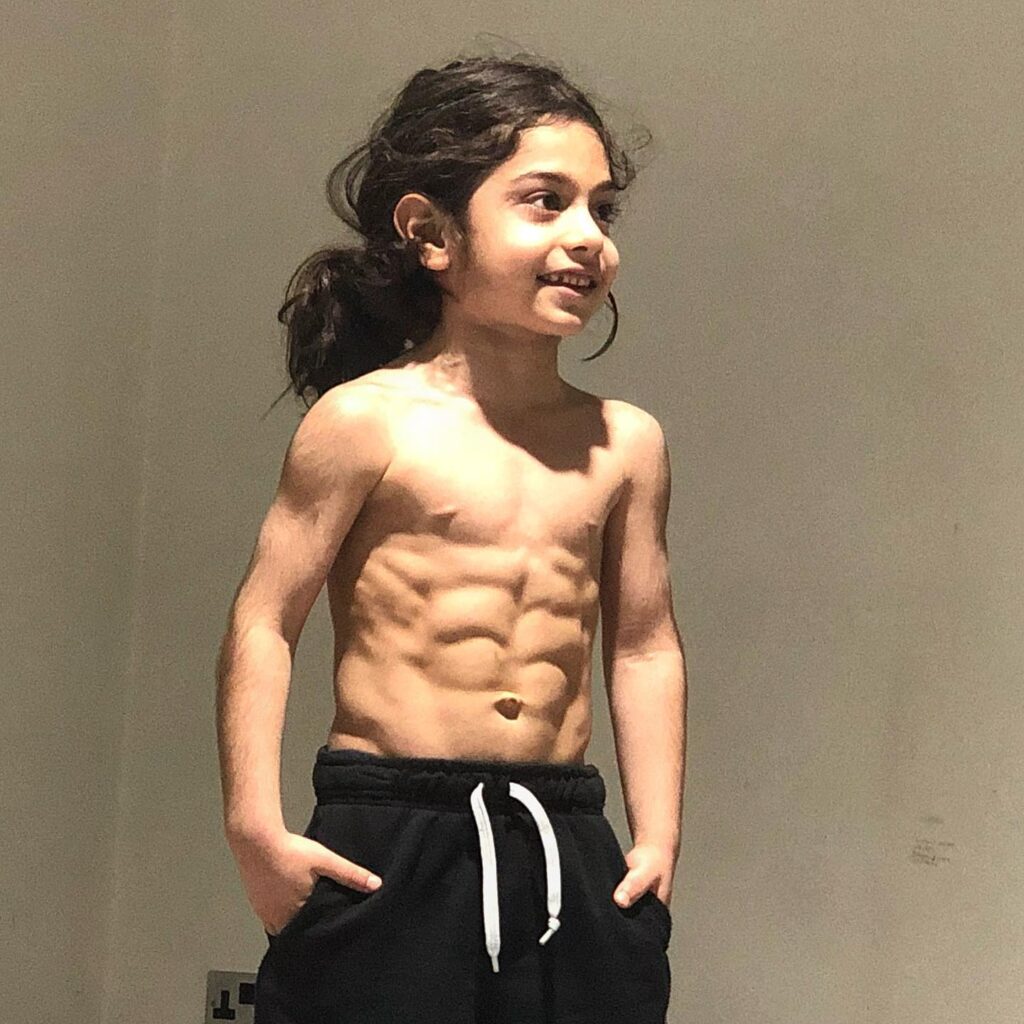 Meet Arat Hosseini, a sensation known as the "Real-Life Spider Boy."
At just three years old, Arat can scale a 10-foot wall, and perform one-handed push-ups, somersaults, backflips, and splits while balancing on his hands.
The astonishing part? He needs just 20 minutes of training to achieve these feats. Art is a true marvel and a glimpse of the future of strength and agility.
Bo and Cap Ice – Brothers of Steel (Ages: 11 and 8)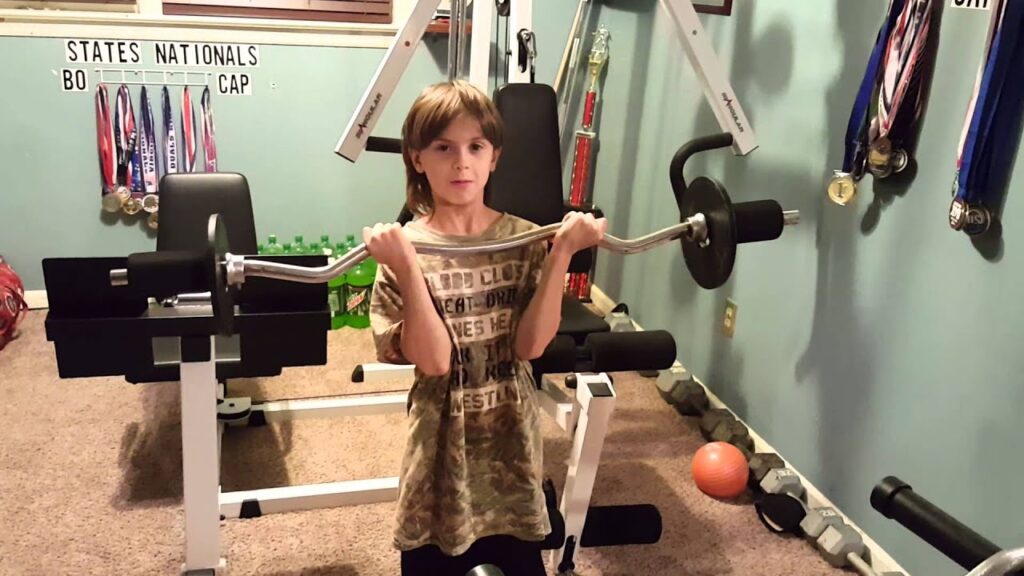 Brothers Bo and Cap Ice, aged 11 and 8, took home gold medals at the 2016 Natural Olympia Show.
Their father, no stranger to physical fitness, revealed their incredible training routines.
Bo, the elder brother, accomplished 130,000 sit-ups and 52,000 push-ups in the previous year, while Cap closely followed with 78,000 sit-ups and 39,000 push-ups.
These brothers are a force to be reckoned with.
Sanali and Ethan Ricardo – A Military Training Duo (Ages: 8 and 11)
Sanali and Ethan Ricardo, aged 8 and 11, undergo military-style training under the guidance of their father, a retired Marine Corps Master Sergeant and former Mr. Universe.
Their regimen includes sit-ups, press-ups, and weightlifting, and the siblings have claimed numerous medals in gymnastic competitions. Their discipline and strength are inspiring.
Gage Gregurich – The Young Bodybuilder (Age: 17)
Gage Gregurich is not your average 12-year-old. He began winning bodybuilding competitions at the age of 9, and at 12, he already possesses incredible strength.
With a weight of 66 pounds, he can deadlift heavy weights and proudly displays his impressive physique.
Gage Gregurich's determination, supported by his competitive mother, has set him on the path to becoming a champion.
Giuliano Stroe – The Romanian Gymnast (Age: Young)
Romanian gymnast Giuliano Stroe deserves more than a second look. His journey began at the tender age of 2, and his incredible stunts defy his age.
In 2010, Giuliano Stroe performed 20 push-ups in the 90-degree style on live Russian TV, breaking his previous record of 12.
By 2011, he accomplished 40 push-ups in the same style, setting numerous records at the age of 7.
Andrey Kostash – The Push-Up Prodigy (Age: 7)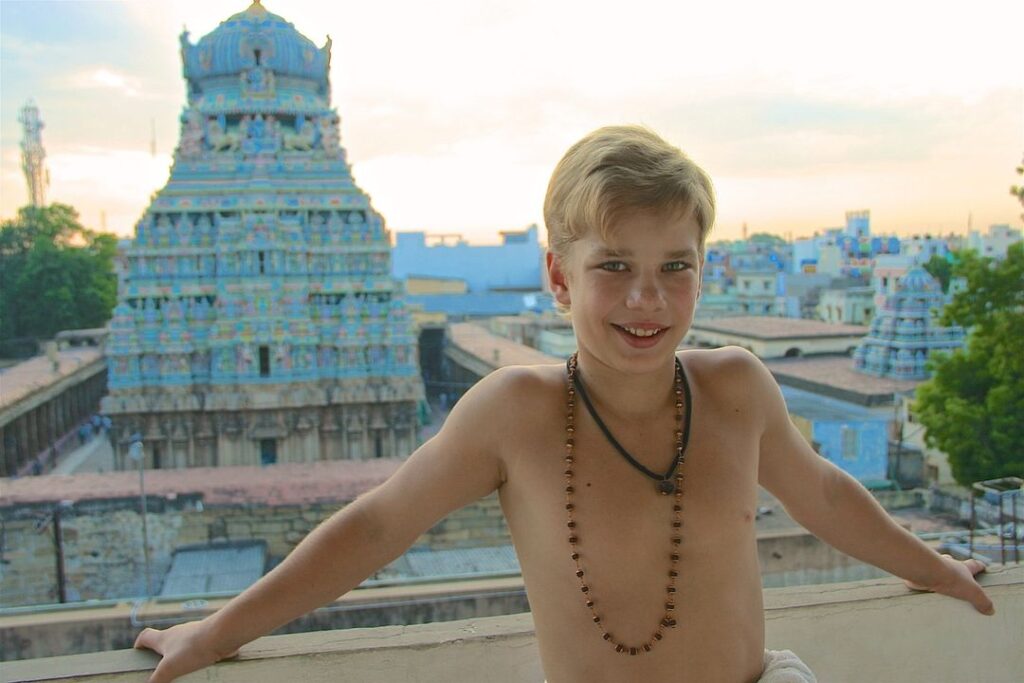 Andrey Kostash achieved a remarkable feat by completing 4,000 push-ups in just 2 hours and 29 minutes.
You might think that's impressive for an adult, but here's the kicker – he was only 7 years old! Kostash considered it an off day because his personal best was 6,000 consecutive push-ups. His dedication is awe-inspiring.
CJ Senter – The Workout Guy (Age: 10)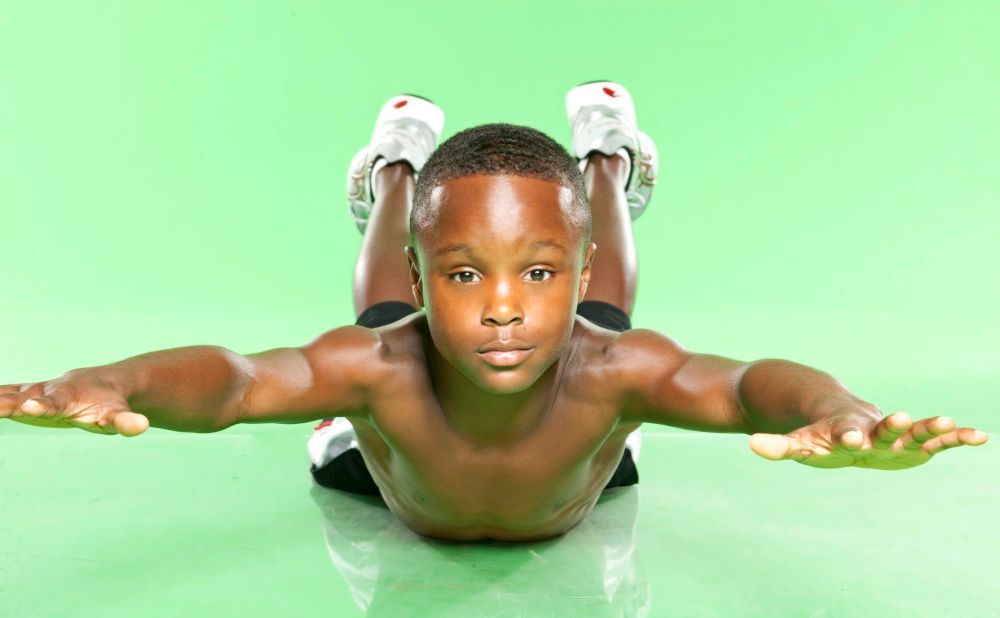 CJ Senter, known as the "Workout Guy," possessed a jaw-dropping physique at the age of 10 in 2011. What sets him apart is that he achieved this without lifting weights, relying solely on a diet of vegetables and exercise.
CJ Senter's commitment led to the sale of his workout DVDs, making him an inspiration for fitness enthusiasts of all ages.
Yang Jinlong – The Miniature Man (Age: Young)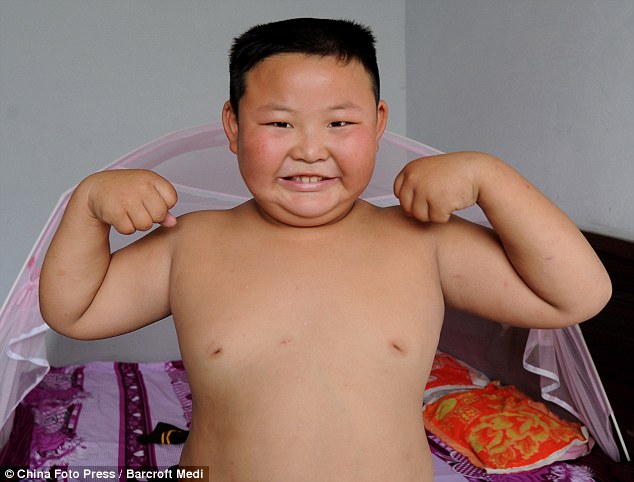 Picture a 110-pound kid carrying his 200-pound father piggyback, or pulling a 1.85-ton van with a rope tied to his waist. Meet Yang Jinlong, whose incredible feats go beyond child's play.
Despite his strength, he maintains an endearing appearance that makes him a Chinese teddy bear – truly adorable.
Cosmo Taylor – Britain's Youngest Bodybuilder (Age: 17)
In 2014, Cosmo Taylor became Britain's youngest bodybuilder. Trained by his father, who is also a bodybuilder, Cosmo bench presses more than his body weight, a remarkable feat for any teenager.
Moreover, he maintained his body fat at under 8%. Cosmo's journey proves that dedication pays off.
Liam Hoekstra – The Superhero Kid (Age: Young)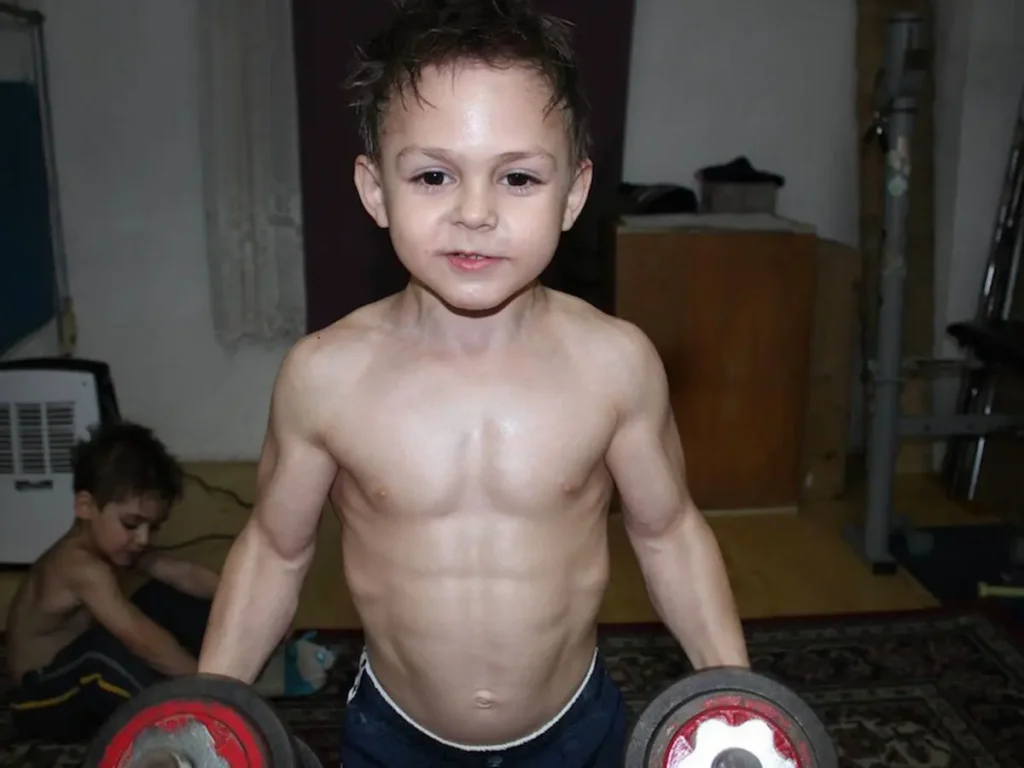 Liam Hoekstra's story is a testament to the extraordinary potential of every child.
Abandoned by his biological parents due to a rare genetic condition called muscle hypertrophy, Liam has grown 50% more muscle than the average child.
His strength and athleticism have made him a real-life superhero. Liam plays hockey and wrestles, defying the odds at every turn.
A Future of Strength
These ten remarkable kids have not only defied our expectations but have also set new standards for strength, determination, and discipline.
Their stories serve as an inspiration for everyone to pursue their fitness goals, regardless of age. As we witness these young champions, we are reminded that our potential knows no bounds.
So, the next time you contemplate skipping a workout, remember the incredible journeys of these kids and find the motivation to push your limits.