In the world of professional bodybuilding, winning the coveted Mr. Olympia title represents the absolute pinnacle of the sport. Claiming ownership over what's revered as bodybuilding's top prize immortalizes competitors among the greats.
Throughout its illustrious history, Mr. Olympia has witnessed some of the fiercest showdowns between legends battling for the ultimate crown.
And arguably few contests matched the intensity and drama of the 2007 edition featuring the "uncrowned" Victor Martinez.
While officially placing second that year, many experts and fans feel the Dominican dynamo should have won it all.
Victor Martinez presented an awe-inspiring package and pushed the reigning champion Jay Cutler to the limit.
Although falling ever-so-short, Victor Martinez's inspiring yet unfinished bid for glory remains one of bodybuilding's most celebrated underdog stories.
Humble Roots to Bodybuilding Greatness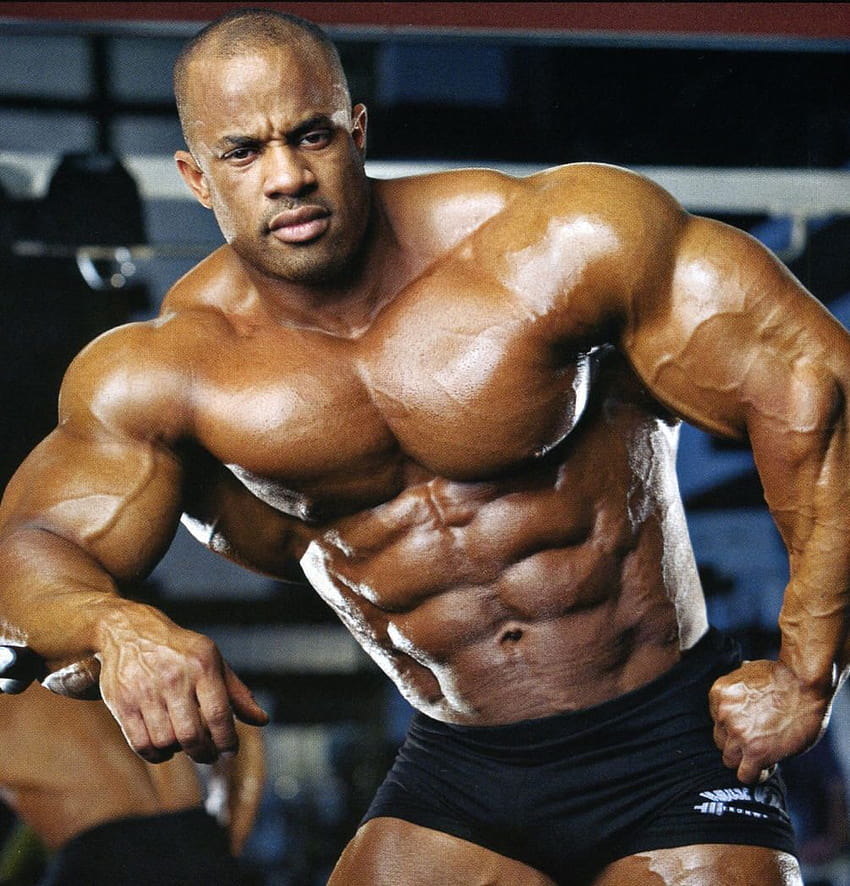 Victor Martinez's path from poverty in the Dominican Republic to becoming one of the world's premier bodybuilders is nothing short of remarkable.
Born in 1973 in San Francisco de Macorís, Victor Martinez grew up in difficult circumstances requiring tremendous grit and determination.
Bodybuilding became his ticket to a better life at a young age. Recognizing the exceptional genetic potential, Victor Martinez immersed himself fully in training and nutrition.
Despite lacking proper equipment and training facilities, his commitment to perfecting his physique never wavered.
In the early 1990s, Victor Martinez decided to pursue more significant opportunities in bodybuilding by emigrating to the United States.
Arriving essentially penniless in New York, he persevered through low-paying jobs while rigorously training at night to fulfill his bodybuilding dreams.
Victor Martinez's single-minded dedication eventually paid dividends as he captured first place at the 2000 NPC Nationals Championships to earn pro status.
After steadily rising the pro ranks, he earned a decisive 2nd place finish at the 2005 Mr. Olympia to cement himself as a top title contender for years.
Brink of Glory at the 2007 Mr. Olympia
Entering the 2007 Mr. Olympia, Victor Martinez was hungering for a championship after placing 2nd and 3rd at the previous two editions.
With incumbent Jay Cutler seemingly vulnerable after a lackluster 2006 outing, an opportunity existed for Victor Martinez to fulfill his ultimate dream.
From the moment he stepped on stage for prejudging, it was apparent Victor Martinez was bringing his all-time best look.
Displaying granite muscle maturity, ideal proportions, and razor-sharp condition, he exuded confidence through a flurry of poses.
Victor Martinez had narrowed any size discrepancy with Cutler while showcasing Superior aesthetics and shape.
As the sold-out crowd roared, the judges faced an incredibly close decision between the reigning champ Jay Cutler and the uncrowned champion Victor Martinez.
When the final posedown commenced, you could hear gasps of surprise as Jay Cutler was awarded a controversial 4th straight victory.
Victor Martinez had pushed the champ to the limit but ultimately fell mere points short of the Sandow trophy in one of the narrowest decisions in Olympia history.
Though frustrated to lose out again, Victor Martinez proved he deserved to be considered among the bodybuilding elite.
His inspiring 2007 performance remains etched in iron as one of the great "uncrowned" Olympia showings by a legend in his prime.
Legendary Work Ethic and Inspiring Journey
What made Victor Martinez's 1980s Olympia quest truly special was that it represented the culmination of an incredible life journey defined by discipline and resilience.
From humble beginnings in the Dominican Republic, Victor Martinez charted his path to greatness through an almost superhuman work ethic.
Footage shows him training in sweltering tin sheds, forged by the fire of adversity into a champion. When recalling his competitive career, Victor Martinez cited his tough upbringing as the foundation that enabled his success.
Growing up with nothing forced him to work relentlessly to achieve his bodybuilding dreams. This determination fueled relentless gym sessions and strict dieting phases enabling Victor Martinez to craft a physique considered among the most aesthetically pleasing of his era.
Victor Martinez approached every training session with passion and purpose no matter the circumstances. Even through setbacks like injuries and near-misses at the Olympia, Victor Martinez persevered with dignity and class.
He never complained or made excuses – only vowing to bring an even better version of himself the next time. His humble, inspirational attitude made him a revered fan favorite.
Carving His Place in History
Although Martinez's Mr. Olympia aspirations were ultimately denied, his dazzling career cemented his place among the bodybuilding pantheon.
His resume boasts an NPC Nationals Overall title, Arnold Classic, and Ironman Pro wins, and top-3 Olympia finishes from 2005-2007 as testaments to his excellence.
To this day, his uncrowned 2007 Olympia performance remains vividly discussed as an unforgettable "clash of the titans".
While recognition as the absolute best eluded him, Victor Martinez inspired legions through his work ethic, physique, and character. He built a lasting legacy through unwavering dedication to his craft.
Victor Martinez has since transitioned to ambassador and coaching roles where he continues impacting the sport he loves. His journey from poverty to fame embodies how bodybuilding can transform lives.
Perhaps most importantly, Victor Martinez showed that your origins do not dictate your destiny. With laser focus and perseverance, even the boldest dreams can become reality.
For this Dominican dynamo, that meant coming within a razor-thin margin of achieving the bodybuilding glory few could imagine growing up in his circumstances.
Though officially uncrowned, Victor Martinez's story elicits timeless inspiration about believing in one's potential.
His awe-inspiring yet unfinished Mr. Olympia quest indelibly showcased that the biggest accomplishments often require overcoming the greatest adversity.
Victor Martinez's legacy persists in proving no challenge is too daunting when tackled with heart and iron will.