212 Olympia champion Shaun "Giant Killer" Clarida recently hit the gym for an intense quad-focused leg workout as he continues preparations for the 2023 Mr. Olympia competition.
At 40 years old, Shaun Clarida is training with trademark intensity to pursue his third 212 Olympia title.
Shaun Clarida initiated his Olympia prep over 18 weeks from the big show, eager to get a head start honing his physique. Weighing in at 215 pounds, he came into the prep heavier than ever.
Now deep into his training regimen, Shaun Clarida is laser-focused on bringing an even more significant, rigid, and conditioned frame to the Olympia stage.
To achieve this goal, the Giant Killer leaves nothing to chance. His current split incorporates two leg sessions per week – a ruthless quad emphasis workout profiled here and a demolishing hamstring/glutes day.
Judging by recent progress photos, Shaun Clarida's legs are shaping up to be a significant point of separation come Olympia time.
Let's closely examine how this 212-pound legend trained quads as he builds towards a date with destiny in Las Vegas.
The Path to 212 Olympia Glory
At just 5'2" tall, Shaun Clarida competes under unique circumstances, navigating weight classes suited for taller athletes. But he has defiantly carved his place among bodybuilding's elite.
Shaun Clarida claimed his first career Olympia crown in 2020, emerging victorious in a stacked 212-pound lineup.
However, his title reign proved short-lived, as rival Derek Lunsford edged him for 1st place in 2021. Ever the competitor, Shaun Clarida doubled down, heading into the 2022 season more motivated than ever.
He made waves by announcing a foray into the Open division, tempting a David vs Goliath showdown. Shaun Clarida stunned doubters by winning his Open debut at the 2021 Legion Sports Fest Pro.
The statement-making victory punched his ticket to the 2022 Mr. Olympia, setting the stage for a potential two-division assault.
When Olympia week arrived, though, Shaun Clarida ultimately remained in the 212 class. His decision proved wise as he reclaimed his Olympia title dominantly.
Now in possession of his second Sandow, Shaun Clarida turns his attention to 2023 and beyond to etch his name in history further.
With 7 career victories, all-time great Flex Lewis holds the record for most 212 Olympia wins. Never one to shy from a challenge, Shaun Clarida makes no secret of his desire to surpass his larger-than-life idol's tally.
At the rate he progresses early in his prep, the Giant Killer appears primed for another run at greatness.
Quad Crusher Leg Session
Shaun Clarida's recent quad-emphasis workout provided a glimpse into his hardcore training methodology.
As one of two weekly lower body demolitions, this session featured excellent exercise selection and masterful intensity techniques from the 2x champ.
Warm Up and Pre-Exhaust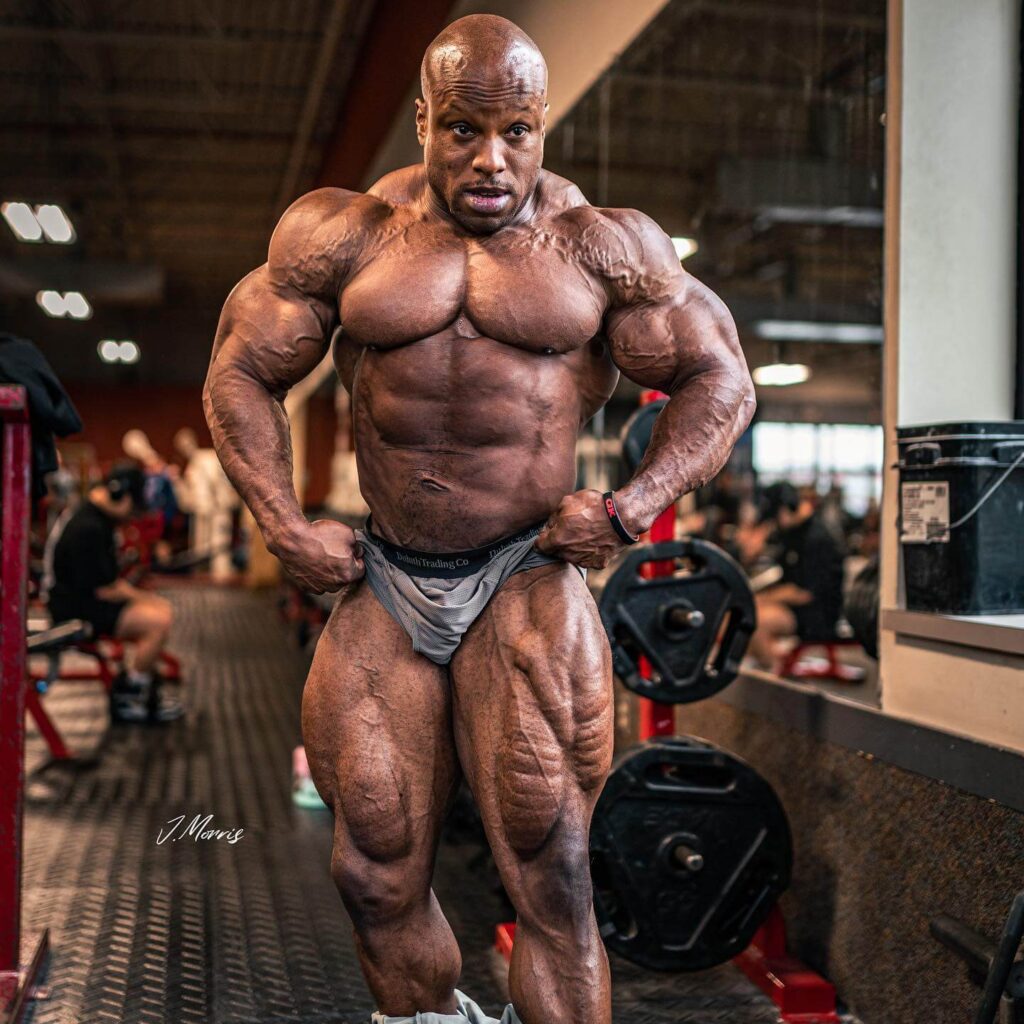 Shaun Clarida primed his legs for action by warming up on the hip adduction machine. Adductors are crucial for bodybuilders in promoting ideal thigh sweep and avoiding separation between quads. He focused on squeezing and contracting the inner thighs before lifting heavier.
The giant killer also incorporated a pre-exhaust set on the seated leg curl machine. Hitting the hamstrings first intensifies quad recruitment in subsequent moves.
Shaun Clarida controlled each rep, emphasizing peak contractions to fire up his ham-quad connection. With blood flowing to his lower half, it was time to get to business.
Isolation to Start
Shaun Clarida fired the first salvo in his quad assault with leg extensions. He strapped into the machine to isolate his quads and ensure proper targeting.
Leg extensions often draw criticism for potential knee stress, but when performed and controlled with appropriate weight, they pose low risk.
For Shaun Clarida, this movement is essential for squarely focusing tension on the rectus femoris portion of the quads.
He trains his legs too frequently to miss out on this isolation work. After gradually ramping up weight, Shaun Clarida handled a top working set, pushing his thighs to failure.
Heavy Compound Lifting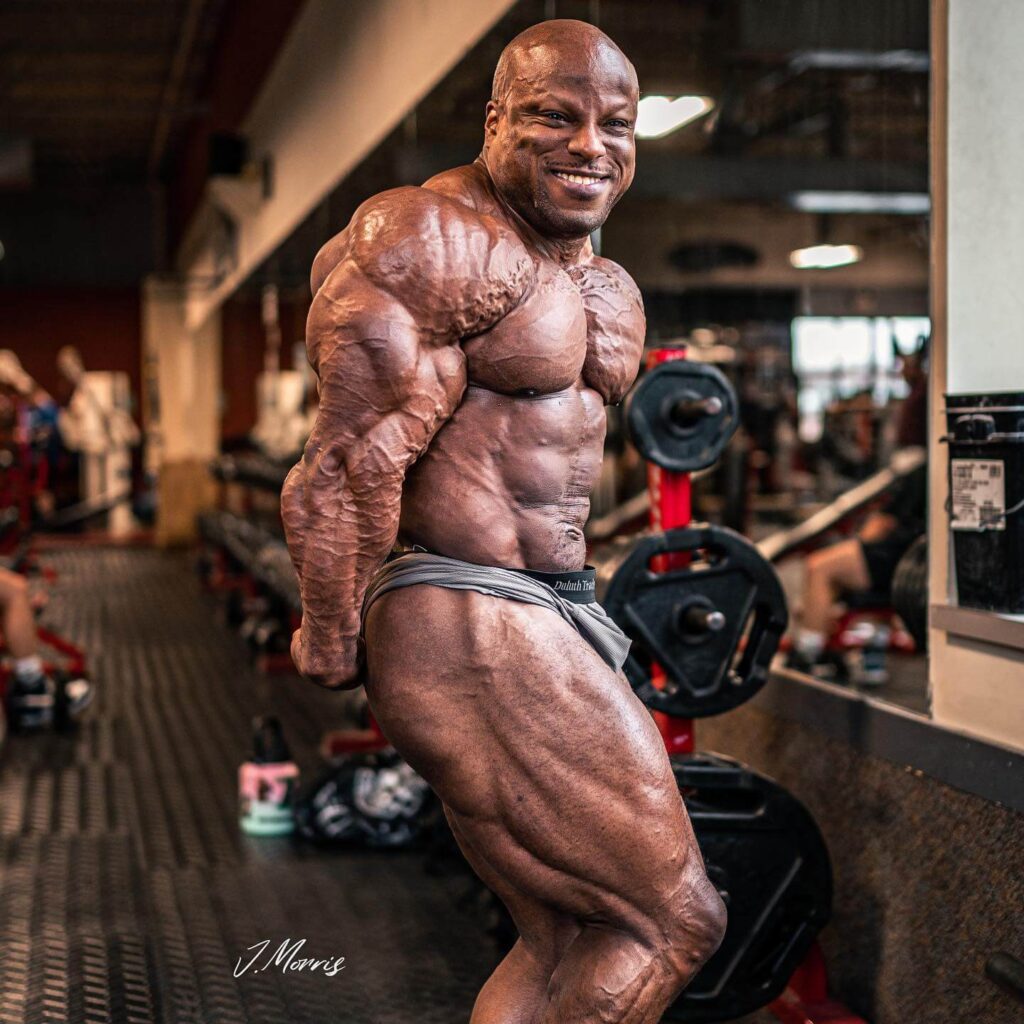 Following sufficient isolation, the Giant Killer transitioned to heavy compound work to fully stimulate his quads.
First up was the pendulum squat machine, providing constant tension through a broad range of motion. Shaun Clarida made these squats even more challenging, using knee wraps to increase resistance.
Not one to shy away from intensity techniques, Shaun Clarida punished his quads with excruciatingly heavy Cybex squat press sets.
He used an advanced "cluster set" method, hammering out high and low rep sets with brief rests between. Shaun Clarida's mastery of training variables like this is a product of his decades of experience.
He forced maximum quad growth signaling by implementing advanced techniques on big, basic moves. Shaun Clarida knows leg development ultimately comes down to moving severe weight in the 6-15 rep range.
After dragging his quads through the wringer on pendulum squats and Cybex presses, they throbbed and pumped to new levels.
Finishing Touch
Even amid exhaustion, Shaun Clarida had one more weapon at his disposal – walking lunges. He strapped heavy kettlebells at his sides and forged across the gym through sheer will and leg strength.
This grueling finisher capped an incredible workout showcasing Shaun Clarida's freaky quad development.
Lessons from a Champion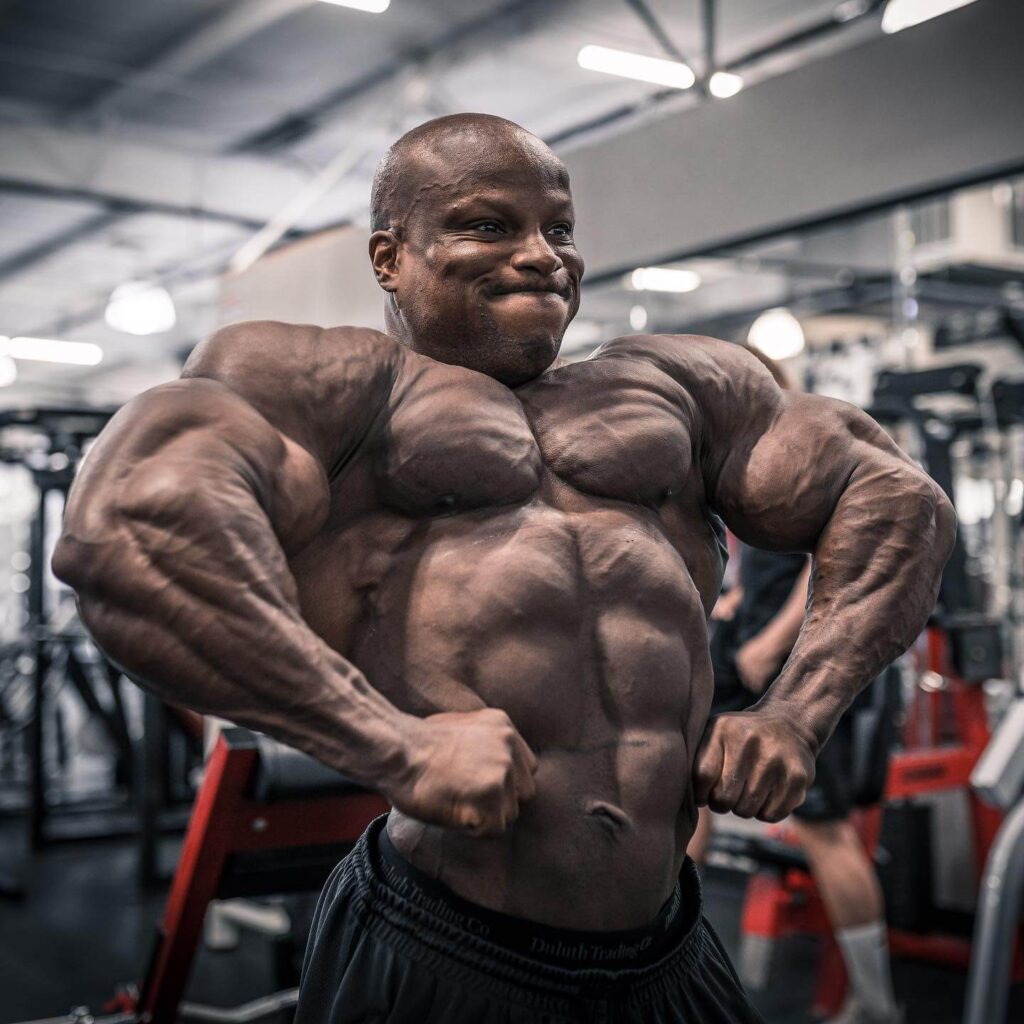 Shaun Clarida's commitment to meticulously training quads twice per week in the off-season demonstrates why his legs continually improve year after year. He tailors exercises and intensity techniques to target weaknesses and spur new growth.
The Giant Killer also emphasizes mastering exercise execution. From contraction focus on warm-ups to strapping in for isolation moves, Shaun Clarida's biomechanics are dialed in to train quads optimally.
No potential training stimulus is left wasted. Of course, Shaun Clarida's insane mental fortitude shines through as well.
He recently covered how the "dark place" competitors must enter to push through agony in training transforms their physique and mindset over time. Shaun Clarida embraces the grind like few can.
With 13 more torturous quad sessions slated before he hits the Olympia stage, expect Shaun Clarida's wheels to reach unprecedented proportions.
Combining his genetics, work ethic, training understanding, and competitive spirit, this 212-pound legend remains on the fast track to potential bodybuilding immortality.