Sergio Oliva, a Legend bodybuilder, was born in Guantanamo, Cuba. His early life was far from ordinary, as he began working with his father in sugar cane fields at 12. At 16, he enlisted in Fulgencio Batista's army, but they ultimately lost the war against Fidel Castro.
Shortly after the war, Oliva caught the attention of a weightlifting club manager while at the beach in Cuba, who invited him to join the club.
On his first day, he effortlessly lifted 220 lbs overhead, excellent his instructor. Recognizing his exceptional strength, the instructor exclaimed, "I have found it, I have found it…" Oliva was offered a cleaning job at the gym, where he received payment and free training.
Within a few months of weight training, Oliva realized he possessed extraordinary talent and genetic gifts. At 21, he broke three Cuban weightlifting records, two of which were his own, in his first contest.
Weighing just 195 lbs, he achieved an impressive 1000 lb total and could clean and jerk over 300 lbs. With such exceptional abilities, it was clear that competing in a strength-focused sport was a natural choice for him.
In 1962, Oliva secured second place at the National Weightlifting Championship for Cuba. That same year, he was chosen to compete at the Central American and Caribbean Games in Jamaica after the first-place winner, Alberto Rey Games Hernandez, suffered an injury.
While in Jamaica for the competition, Oliva took a bold step and sought political asylum from Castro's communist regime by daringly running to the American consulate.
He successfully evaded the guards and was granted asylum. Several of his weightlifting teammates and even the guard followed suit.
This marked the beginning of Oliva's new life in the United States, where he eventually settled in Miami, Florida. Later, for safety reasons, he relocated to Chicago, Illinois, the following year. There, he worked at a steel mill and a YMCA and served as a police officer for the Chicago PD for 25 years.
Although Oliva had already made a name for himself in weightlifting, he decided to focus on bodybuilding, where his exceptional genetics and hard work would genuinely shine. He earned the nickname "The Myth" due to his awe-inspiring physique, which could intimidate even the most accomplished competitors.
In 1963, he won his first bodybuilding competition, the Mr. Chicagoland contest, followed by the Mr. Illinois title the following year.
Oliva's career continued to soar as he won the Junior Mr. America and Mr. World titles in 1966 before winning the prestigious Mr. Olympia contest in 1967.
He repeated his Mr. Olympia victories in 1968 and 1969, becoming the only man to defeat the seven-time Mr. Olympia champion, Arnold Schwarzenegger, in the process.
Arnold Schwarzenegger acknowledged Oliva's dominance, stating, "Then, for the first time, I saw Sergio Oliva in person. I understood why they called him 'the Myth.' It was as jarring as if I'd walked into a wall. He destroyed me.
He was so vast and fantastic there was no way I could even think of beating him." However, Arnold Schwarzeneggerr would later defeat Oliva at the 1970 Mr. Olympia show.
Oliva faced controversy in 1971 when he was banned from Olympia for competing in the 1971 NABBA Mr. Universe competition. Many suspected the Olympia was fixed in favor of Schwarzenegger, as he had competed in the NABBA. Sergio Oliva passed away in Chicago, Illinois, on November 12, 2012. The cause of his death was kidney failure.
Sergio Oliva, recognized for his incredible physique and unmatched proportions, attributed his jaw-dropping body to a meticulously maintained diet plan. His focus was on building muscle, and his diet primarily revolved around two key protein sources: eggs and steak.
Sergio consumed many of these foods due to their high protein content. This diet plan contributed to his impressive size gains and enhanced his strength, making him as strong as a bull.
Sergio's dedication and discipline in adhering to his diet were crucial in achieving and maintaining his exceptional physique.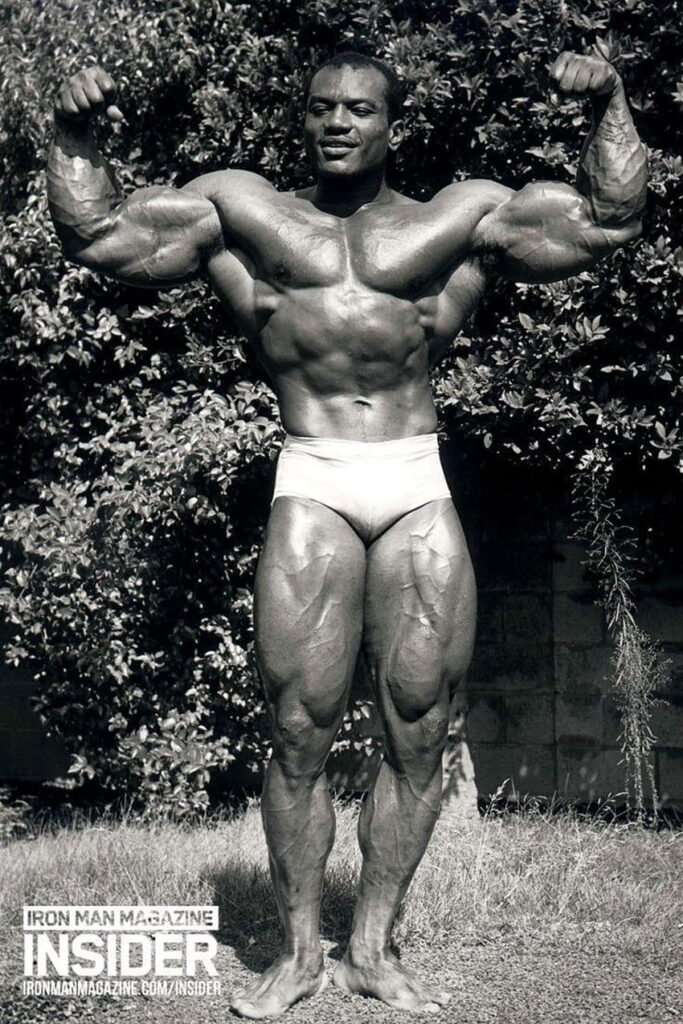 During his prime, Sergio Oliva followed a four-meal-per-day regimen to fuel his extraordinary physique.
Here is a breakdown of the content of each meal:
Oatmeal 80 g
Scrambled eggs 4
Coffee one cup
Pastries 3
Fries with source
Protein shake
Chicken 250 g
Twinkies
Steak 300 g
Salad and Green Vegetables
It's worth noting that while this breakdown provides an overview of the meals Sergio Oliva consumed during his prime, it is essential to consider that individual dietary needs and preferences may vary.
During Sergio Oliva's era, when the supplement industry was in its early stages, he relied on a limited range of available supplements.
His supplement stack primarily included whey protein for muscle recovery, growth, and vitamins to ensure proper micronutrient intake and address nutritional deficiencies.
Sergio included these supplements to enhance his muscle development, aid in recovery, and maintain his overall nutritional balance.
Sergio Oliva's workout routine was characterized by a high-volume approach, contributing to his incredible physique.
He performed numerous sets and repetitions for each muscle group, relying on intuitive planning rather than counting working sets.
Sergio incorporated partial, fast, and continuous repetitions in his exercises, with complete repetitions specifically for his leg training.
He used moderate weights to maintain proper form for most practices but challenged himself with heavy weights, particularly on compound lifts like the bench press.
Sergio targeted his muscle groups from different angles and followed a rigorous six-day training schedule, working for each muscle group at least twice.
Monday- Chest and Back
| | |
| --- | --- |
| Bench Press | 7 Sets of 8-12 Reps |
| Chin-Ups | 7 Sets of 12-15 Reps |
| Dumbbell Flys | 5 Sets of 12-15 Reps |
| Parallel Bar Dips | 5 Sets of AMRAP |
Tuesday- Shoulders, Biceps, and Triceps
| | |
| --- | --- |
| Military Press | 5 Sets of 12-15 Reps |
| Extending Heavy Barbell Curls | 5 Sets of 5-8 Reps |
| Preacher Bench Barbell Curls | 5 Sets of 10-12 Reps |
| Preacher Bench Dumbbell Curls | 5 Sets of 5-8 Reps |
| French Press | 5 Sets of 5-8 Reps |
| Bench Dips | 5 Sets of 5-8 Reps |
Wednesday- Abs and Legs
| | |
| --- | --- |
| Sit-Ups | 10 Sets of 40-50 Reps |
| Hanging Leg Raises | 5 Sets of 15-20 Reps |
| Side Bends with the Barbell Behind the Neck | 5 Sets of 150-200 Reps |
| Barbell Back Squats | 5 Sets of 5-8 Reps |
| Standing Calf Raises | 10 Sets of 8-12 Reps |
Thursday- Chest and Back
| | |
| --- | --- |
| Bench Press | 7 Sets of 8-12 Reps |
| Chin-Ups | 7 Sets of 12-15 Reps |
| Dumbbell Flys | 5 Sets of 12-15 Reps |
| Parallel Bar Dips | 5 Sets of AMRAP |
Friday- Arms and Shoulders
| | |
| --- | --- |
| Military Press | 5 Sets of 12-15 Reps |
| Extending Heavy Barbell Curls | 5 Sets of 5-8 Reps |
| Preacher Bench Barbell Curls | 5 Sets of 10-12 Reps |
| Preacher Bench Dumbbell Curls | 5 Sets of 5-8 Reps |
| French Press | 5 Sets of 5-8 Reps |
| Bench Dips | 5 Sets of 5-8 Reps |
Saturday- Abs and Legs
| | |
| --- | --- |
| Sit-Ups | 10 Sets of 40-50 Reps |
| Hanging Leg Raises | 5 Sets of 15-20 Reps |
| Side Bends with the Barbell Behind the Ceck | 5 Sets of 150-200 Reps |
| Barbell Back Squats | 5 Sets of 5-8 Reps |
| Standing Calf Raises | 10 Sets of 8-12 Reps |
Sunday