New York pro show 2022 is ready to set, all the rosters are ready to fire at 21st May 2022 in White Plains, NY.
In open category there are 3-4 big names like Blessings Awodibu recently won Indy pro 2022. Blessings improve a lot in this show. In the last year 2021 Indy pro he was stand out at 4th position but now he improved and won this show.
Another big name is Max Charles, Max stand out at 3rd position in Indy Pro 2022. He also improved and impressed the judges with his physique.
Justin Rodriguez is participating in New York Pro men's bodybuilding show 2022. He participated in Indy Pro 2022 and stand out at 4ht position. In 2021 he won the Indy pro, but this time he didn't impressed the judges with his physique.
Another men's physique champion of Indy pro 2022 Sadik Hadzovic is participating in this NY pro show. He won recently Indy pro bodybuilding show 2022.
There are many others ifbb pro competitors are participating in this NY show check their names below:
Open Men's Bodybuilder Name
Paul Baker
Slavoj Bednar
Ross Flanigan
Maxx Charles
Douglas Fruchey
Dorian Haywood
Petar Klancir
Bruce Nolte
Justin Rodriguez
Mariusz Tomczuk
Joji Sekine
Men's Physique Line-up
Minsu Kim
Ricardo Croci
Daniele D'Onofrio
Chidube Anene
Brett Mario Jackson Jr.
Bruce Nolte
Burak King
Jeremiah Maxey
Kelvin Morel
Bryan Blackman
Geobanny Paula
Adrian Thomas
Mark Robinson
Steven Rogers
Ramses Rams
Damar Tuner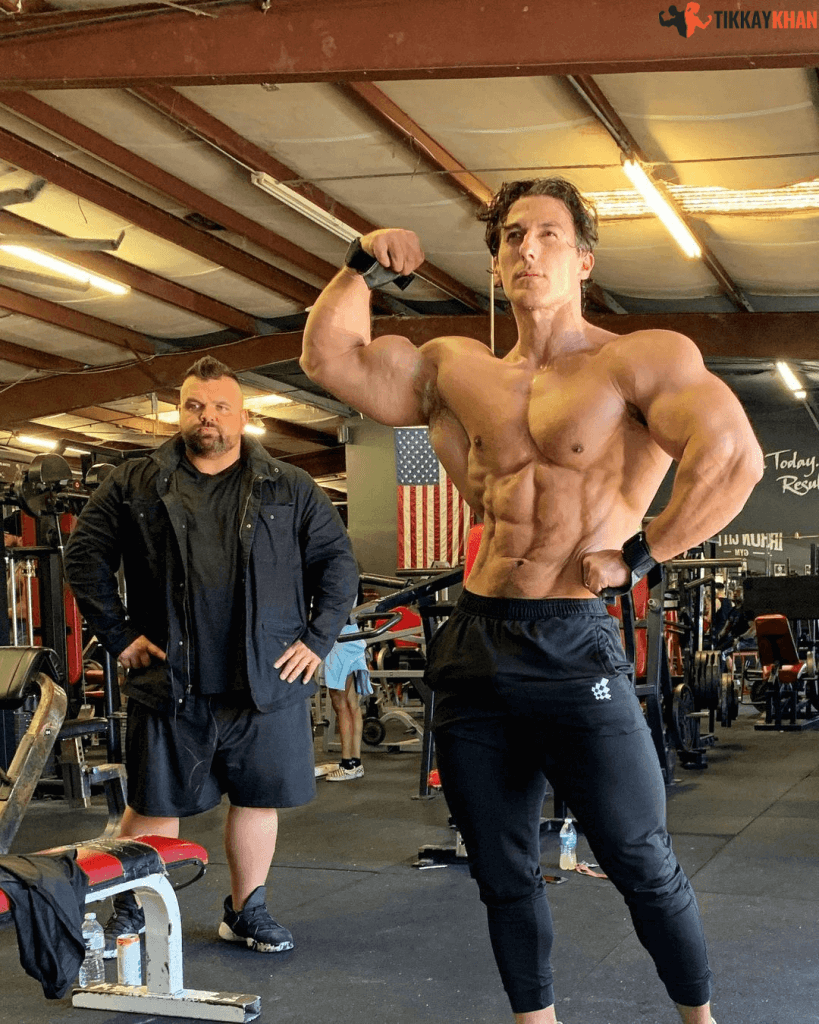 Classic Physique Line-up
Junyoung Yoon
Maurice Burgess
Tommy Clark
Luis Colon
Paul Baker
Camilo Diaz
Jeong Hyun Kim
Kenneth Silcott
Derrick Simmons
Ruben Stouth
Anthony Venterosa
Dancovea Anderson
Men's 212 Bodybuilders Line-up
Peter Castella
Abdullah Alsaif
Steve Benthin
Noel Adame
Michael Giliotti
Yumon Eaton
Asante Gibson
Arturo Cotto
Sung Yeop Jang
Derik Oslan
David Robinson
Emmanuel Rodriguez
Women's Open Bodybuilding Line-up
Saqweta Barrino
Michelle Brent
Gisela Nunes Chan
Stephanie Flesher
Wendy Sanchez
Pauline Nelson
Keisha Oliver
Donna Salib
Michelle Jin
Women's Figure Line-up
Jossie Nathali Alacron Becerra
Demone Black-Thompson
Sh'Nere Mattise Deas
Eda Greene
Many Harbin
Courtney Jacobs
Yelena Larina
Tereza Linhartova
Georgina Lona
Nanci Lozano
Ericka M. Morgan
Jenifer Nazem
Larissa Penaloza
Christina Rosa
Ashley Soden
Women's Bikini Line-up
India Paulino
Elisa Pecini
Thirza Quintana
Lexus Redmond
Kerri Jeanne Simas
Erin Stern
Francesca Stoico
Nadia Szymanowicz
Allison Testu
Lauralie Chapados
Sara Choi
Jessica Nicole Dolias
Liana Giannamore
Karene Gonzalez
Elizabeth Jensen
Tae Rin Kim
Janet Layug
Liana Martinez
Ruth E. Montes
Christina Pacilio
Ji Bin Park
Women's Physique Line-up
Idaliz Alvarez
Natalia Abraham Coelho
Ji Hye Lee
Kristyn Lia
Angela Noury
Amanda Peles
Renee Reefschlaeger
Heidi Worrel-Osborne
Women's Wellness Line-up
Judian Winston
Rafaelle Zen
Sunny Andrews
Madison Luna
Jasmina Payne