In bodybuilding and strength sports, there are athletes, and then there are legends. CT Fletcher undoubtedly falls into the latter category, a living testament to the power of determination, discipline, and unwavering passion.
At 59 years old, he stands as a towering behemoth of muscle, weighing around 113 kilograms (or roughly 249 pounds), and his story is nothing short of extraordinary.
A Childhood Forged in Discipline
CT Fletcher's journey to becoming a symbol of strength and resilience begins with a childhood marked by discipline and faith. Born in Compton, California, he was raised in a devout Christian family.
Strict Christian values and a Christian education shaped his early years. However, life took a different turn when he found himself drawn into the tough streets of Compton and became part of a street gang.
This decision led him down a challenging path, where discipline often came as physical abuse.
It was a life far removed from the world of fitness and bodybuilding, but it unknowingly planted the seeds of determination and grit that would later define him.
A Martial Arts Journey
At 18, CT Fletcher enlisted in the US Army, a pivotal decision that would set the stage for his future endeavors. Stationed in Germany, he discovered a passion for martial arts, particularly karate.
His newfound love for martial arts earned him a second-degree black belt, a testament to his commitment and drive.
Muhammad Ali and Bruce Lee emerged as his idols, their indomitable spirits inspiring him to strive for greatness.
His martial arts journey instilled in him the values of discipline, hard work, and perseverance, qualities that would serve him well in strength sports.
The Evolution of a Champion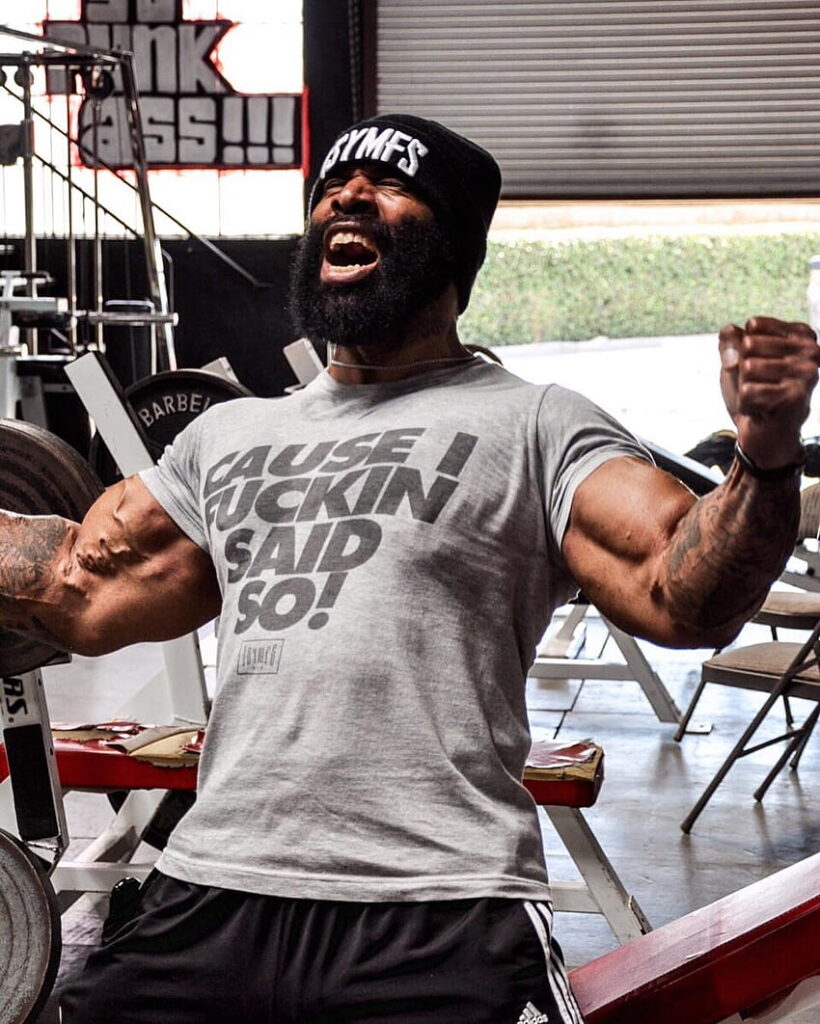 CT Fletcher's transformative journey took a significant turn in 1980 when he ventured into bodybuilding. What began as a fun pursuit soon evolved into an all-consuming passion.
He hit the gym seven days a week, sculpting his body and honing his skills. As his physique grew, so did his aspirations.
He stepped onto the competitive bodybuilding stage, seeing him achieve remarkable success. However, his focus would shift once more, this time toward powerlifting.
CT Fletcher aspired to be the biggest, most challenging, most complex, and most naturally powerful being ever walking the Earth.
CT Fletcher Dietary Detours and Health Realizations
While CT Fletcher's dedication to training was unwavering, his dietary choices took a different route. Fast food became a staple, and he consumed it with abandon.
His diet affected his health, and doctors warned him about the implications. High blood pressure and cardiac issues became pressing concerns.
In 1995, while preparing for his final powerlifting competition, the consequences of his dietary choices caught up with him.
It was a wake-up call, a stark reminder that even the strongest among us are not invincible. He knew he needed to change his ways.
Today, CT Fletcher follows a nutritional plan that balances his macronutrients—10 percent fat, 40 percent carbs, and 50 percent protein.
He eats what he needs without excessive quantities. Some of his meals are primarily carbs and proteins, a testament to his commitment to balance and health.
CT Fletcher Training: The Path to Unstoppable Strength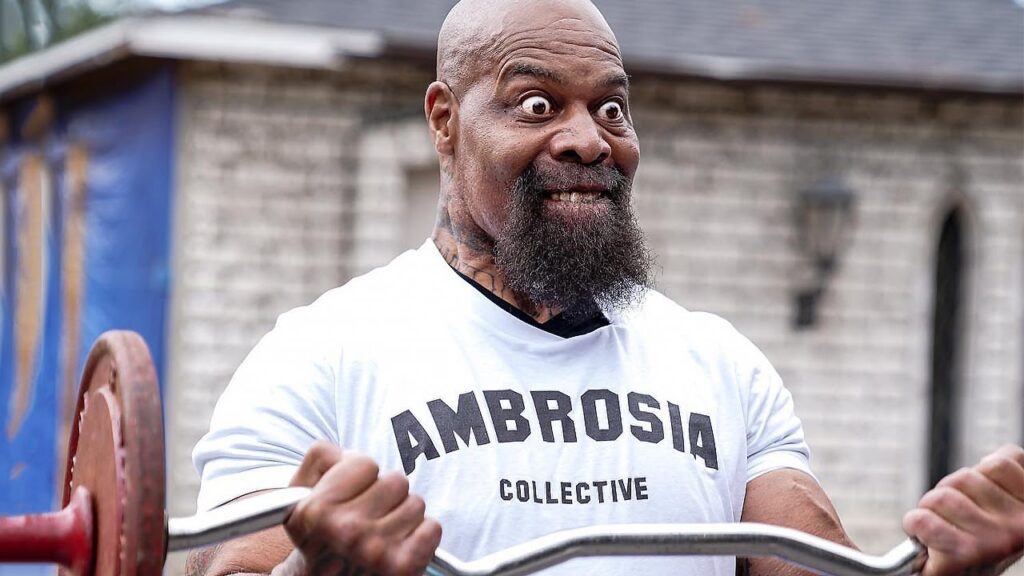 Unlike those who seek training wisdom in books or on the internet, CT Fletcher's approach to training is simple but profound—intensity and consistency.
He understands that completing as many sessions as possible is paramount. It's not just about lifting weights it's about pushing one's limits, breaking barriers, and never backing down.
For over 35 years, CT Fletcher has exemplified the true spirit of relentless dedication.
His workouts are grueling, and his mindset is unwavering. He embodies the philosophy that strength is earned through sweat, pain, and an unyielding commitment to improvement.
CT Fletcher's Inspiring Journey Amid Health Challenges
Over the past decade, CT Fletcher has risen to prominence in powerlifting, and much of his journey has been shared through social media, particularly on his thriving YouTube channel.
Through this platform, he showcased his rigorous workouts and served as a source of inspiration for countless individuals striving to attain their fitness goals.
However, amidst his towering success, CT Fletcher has faced significant health challenges, including heart issues requiring multiple surgeries. In 2018, he shared the side effects he experienced from his anti-rejection medication following surgery.
In 2001, CT Fletcher suffered heart damage, ultimately leading to a pivotal surgery in 2005—his first of two open-heart surgeries. The second, more critical surgery came in 2018, following a major heart attack the previous year.
Despite the surgery occurring over three years ago, CT Fletcher grapples with the lingering complications of his anti-rejection medication.
Recently, CT Fletcher took to Instagram to share an intimate glimpse into his ongoing health journey. He posted a video revealing his swollen foot, a common side effect caused by the medication essential for preserving his new heart. In the post, he humorously remarked,
"SOME PEOPLE LIKE FEET 👣. I AM NOT ONE OF THOSE PEOPLE; EVEN WHEN MY FEET AREN'T SWOLLEN, I DON'T LIKE LOOKING AT THEM. BUT A YOUNG MAN ASKED IF I UNDERSTOOD HOW EDEMA OR SWELLING CAN HAMPER HIS WORKOUT, I SAID YES SON, I UNDERSTAND VERY WELL."
Despite these challenging side effects and ongoing health concerns, CT Fletcher remains an unwavering source of inspiration inside and outside the gym.
His passion for the fitness industry remains undiminished, and he has repeatedly emphasized that he cannot stay away from the weights.
In a remarkable testament to his resilience, CT Fletcher performed 25 push-ups just one year after undergoing heart surgery in 2019.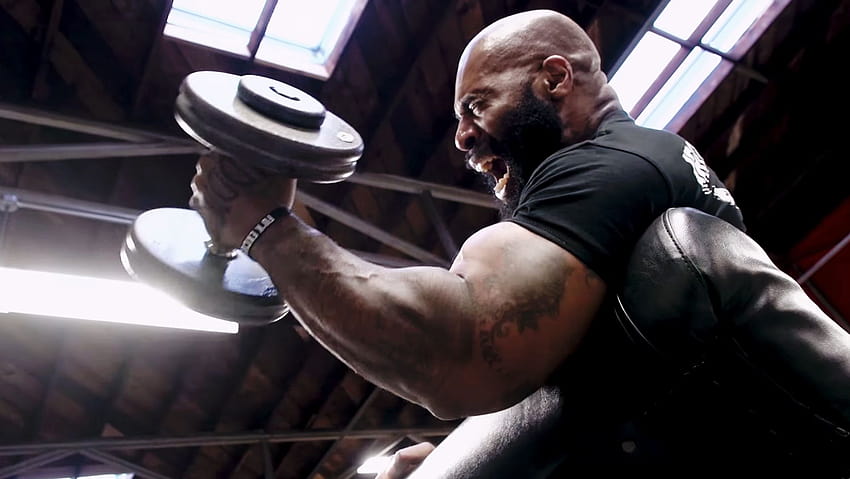 Powerlifting is a sport that often requires athletes to rely on spotters during heavy lifts, and CT Fletcher has acquired profound knowledge of the sport throughout his career.
It is one of the reasons why he remains deeply committed to helping aspiring lifters achieve their goals. In another Instagram post, CT Fletcher candidly addressed the challenges he faces due to his anti-rejection medication, stating,
"IT'S A COMMON SIDE EFFECT OF ONE OF MY ANTI-REJECTION MEDS, BUT IT MAKES WEARING SHOES ALMOST IMPOSSIBLE. MY FEET ARE GROSS, AND I APOLOGIZE FOR POSTING THIS, BUT IT'S FOR THE FOLKS WHO MIGHT BE EXPERIENCING THE SAME THING, JUST TO LET 'THEM KNOW, THEY ARE NOT ALONE. AND… IT'S STILL THEIR MUTHA F**KIN SET!"
This is but one instance in which CT Fletcher continues to inspire and share his invaluable insights with others.
While he may have been fortunate enough to receive a new heart, the challenges posed by his medication have not deterred him from pursuing his passion and unwavering love for fitness.
CT Fletcher's journey is a testament to the unyielding human spirit, demonstrating that even in the face of adversity, one can triumph through determination and an unbreakable will to succeed.
The Legend Lives On
CT Fletcher's journey is a testament to the indomitable human spirit that overcomes adversity, transforms weaknesses into strengths, and refuses to be bound by limitations.
His life story inspires all, a reminder that greatness is attainable through discipline, resilience and an unquenchable thirst for success.
In bodybuilding and strength sports, CT Fletcher is more than a man he is a legend—a symbol of unwavering determination and the embodiment of true power.
His story continues to motivate and inspire, reminding us that we can all achieve the extraordinary if we dare to be as relentless as the man, CT Fletcher.
As we conclude this journey through the life of a true titan of strength, we leave you with one enduring message: Stay motivated, stay fit, and never stop pushing your limits, just as CT Fletcher has shown us for nearly six decades.