Four-time Classic Physique Mr. Olympia Chris Bumstead is contemplating a future Open Division switch. In a recent interview, he contrasted today's bodybuilding standards against Arnold Schwarzenegger's era.
Chris Bumstead also believes with one year of preparation, he could crack the Open Olympia top 15. At just 28 years old, Canada's Chris Bumstead has dominated Classic Physique since dethroning Breon Ansley in 2019.
He's crafted one of the most proportional, polished physiques in the sport's history. But the ultra-competitive Chris Bumstead remains intrigued by testing his limits against the behemoths in the Open division.
First, he's focused on a fifth Classic Physique title at the 2023 Mr. Olympia on December 15.
Comparing Bodybuilding Eras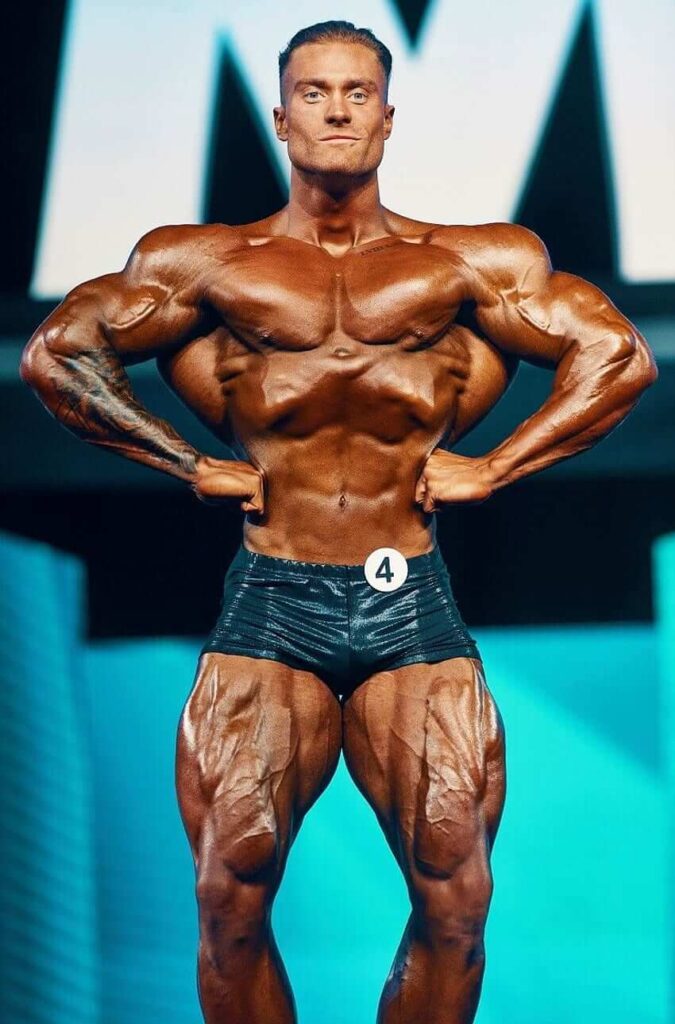 According to Chris Bumstead, bodybuilding has progressed rapidly since Arnold Schwarzenegger's heyday. Advances in nutrition, dieting, PEDs, and recovery have driven the sport to higher extremes.
Whereas Arnold Schwarzenegger competed around 240 pounds, today's Open Olympians push 300 pounds shredded. Legs have gotten more prominent, and conditioning is more complex than ever imagined in the 1970s.
Interestingly, Chris Bumstead weighs the Classic Physique cap is also 240 pounds today. But he explains Classic competitors now strip down to supreme leanness with feathered quads and striated glutes.
The division has drifted from Arnold's more moderate shape and fullness standards. Chris Bumstead feels grateful to compete in the current era. He couldn't fathom depriving himself of today's training and nutrition strategies.
Chris Bumstead hesitates to claim he'd beat a prime Arnold Schwarzenegger out of respect for Arnold's legend.
Constructing an Open Physique
When envisioning an Open run, Chris Bumstead explains his training would mostly stay the same. He already trains with maximum intensity and advanced techniques like forced reps. However, Chris Bumstead would alter his nutrition and PED approach.
He'd embrace getting fuller in the offseason rather than staying shredded year-round like in Classic Physique. Consuming more calories consistently would be the priority.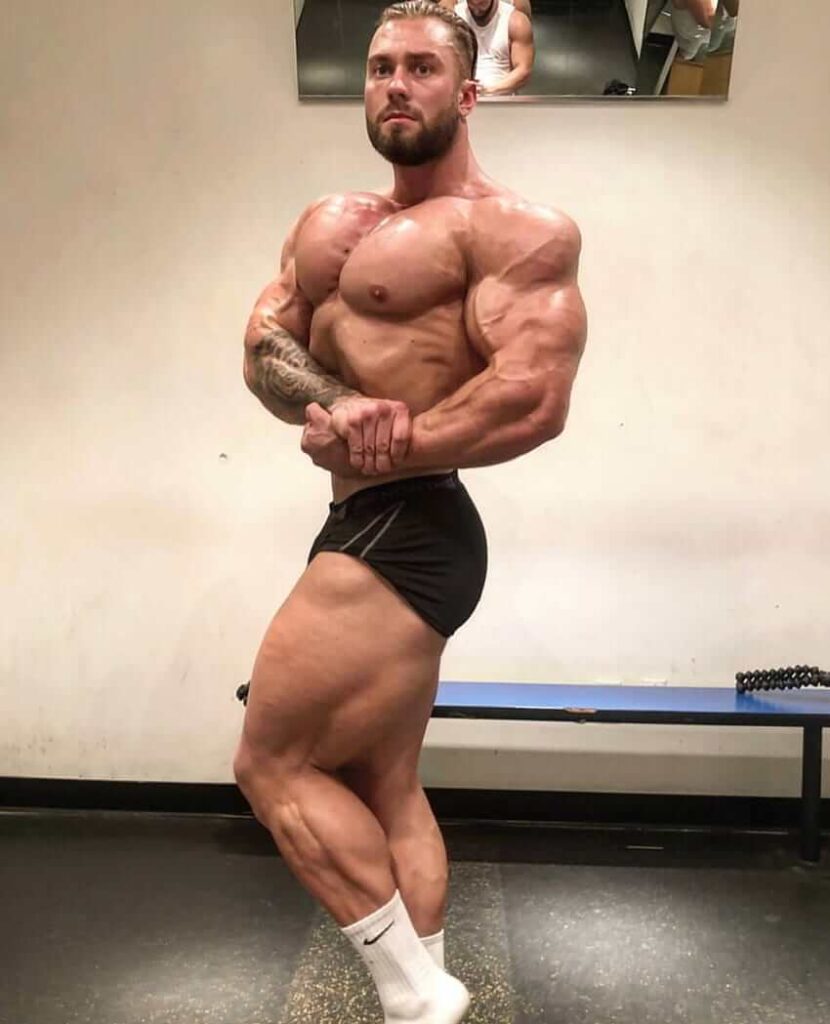 Regarding drugs, Chris Bumstead hints he'd up the dosage within safe ranges. The Open Division has more leniency than the Classic regarding muscle size and fullness.
With one dedicated offseason to add quality mass, Chris Bumstead speculates he could likely crack the top 15 at the Open Olympia, weighing around 260 pounds. He has world-class genetics and response to training and drugs.
Challenges of Jumping to Open
Despite Chris Bumstead's confidence, he acknowledges preparing for the Open would require adjustments. His 6'1″ height could necessitate additional mass to stand out among giants.
Chris Bumstead also notes there are fewer ideal Open shows late in the year to transition into after the Olympia. He has no interest in traveling to obscure international contests.
Additionally, Chris Bumstead diets down his muscles significantly to make the Classic weight cap. Allowing his body to remain fuller year-round would take some mindset changes.
Regarding bringing his best Open package, Chris Bumstead feels he'd need to be slightly less shredded and sacrifice dryness for extra size. He usually pushes conditioning to dangerous extremes for Classic.
An Open run remains speculative for now. But the prospect of Chris Bumstead standing alongside Big Ramy and Brandon Curry is tantalizing. With otherworldly genetics and drive, he can't be counted out from making an Open dent eventually.
Chris Bumstead's 2023 Olympia Preparation
Before entertaining any Open ambitions, Chris Bumstead must take care of business defending his Classic Physique Olympia title this December.
Early signs point to Chris Bumstead appearing more prominent and more dominant than ever. He recently hit a 605-pound deadlift triple using wrist straps with strict form.
Chris Bumstead has also been demolishing his legs in preparation to bring up a perceived weak point. Chris Bumstead aims to come into the show slightly heavier to allow fuller muscle bellies.
His recovery protocols continue becoming more advanced as well. Having won the last two Olympia shows with torn muscles, Chris Bumstead should be scary now that he's healthy.
His only focus is achieving a historic fifth consecutive Classic Physique Mr. Olympia victory. Once he etches his name further into the record books this December, the champ can reflect on potentially pursuing greatness in another division.
For now, his complete focus is cementing his status as the greatest Classic Physique champion ever.