Canadian bodybuilder Chris Bumstead has established himself as a dominant force in the sport, securing four Classic Physique Olympia titles and aiming to add a fifth at the 2023, Mr. Olympia.
In a recent interview, Bumstead shared insights into his morning routines, essential factors for recovery, and developing a champion mentality.
Bumstead's journey to success began in 2017 when his refined muscle mass, attention to detail, and symmetrical physique caught attention in the Classic Physique category.
After making his way through the regional circuit, he claimed silver in his Mr. Olympia debut. It wasn't until the 2019 Mr. Olympia that Bumstead secured his first title, breaking the dominance of two-time winner Breon Ansley.
Since then, he has successfully defended his throne, clinching his fourth title in the December 2022 Olympia show.
With his impressive track record in the Classic Physique division, speculation arose among fans about Bumstead's potential in the Men's Open division.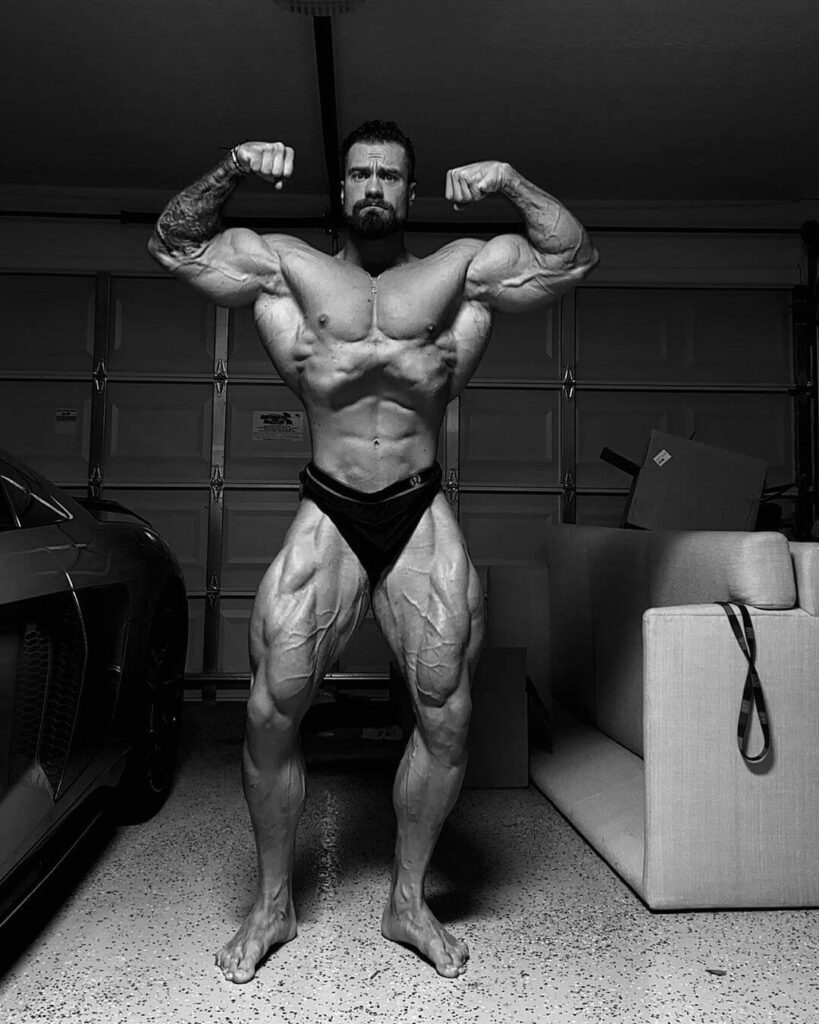 Some believe he could be a top-10 contender, even holding his own against the most massive bodybuilders in the world if he added 15-20 pounds.
While bodybuilding veterans like Chris Cormier advocate for Bumstead posing alongside top Open talent, others, like Rich Gaspari, foresee a challenging path should he venture into the marquee division.
In a recent YouTube video, Bumstead shared his morning routines, which vary during prep and the off-season. He typically starts with light cardio upon waking up and keeps his early meals relatively light.
During the off-season, he incorporates a cold plunge and follows it with a shower before starting his day. His breakfast varies, often opting for a smoothie with blended oatmeal, Ezekiel bread toast, and almond butter.
During prep, Bumstead increases cardio and incorporates breathwork into his morning routine. After waking up, he focuses on oxygenating his body through breath work, followed by sessions in the sauna or cold tub.
He then proceeds to shower and eat, aligning his routine with the demands of his preparation phase. Optimizing recovery and rest are paramount to Bumstead's success.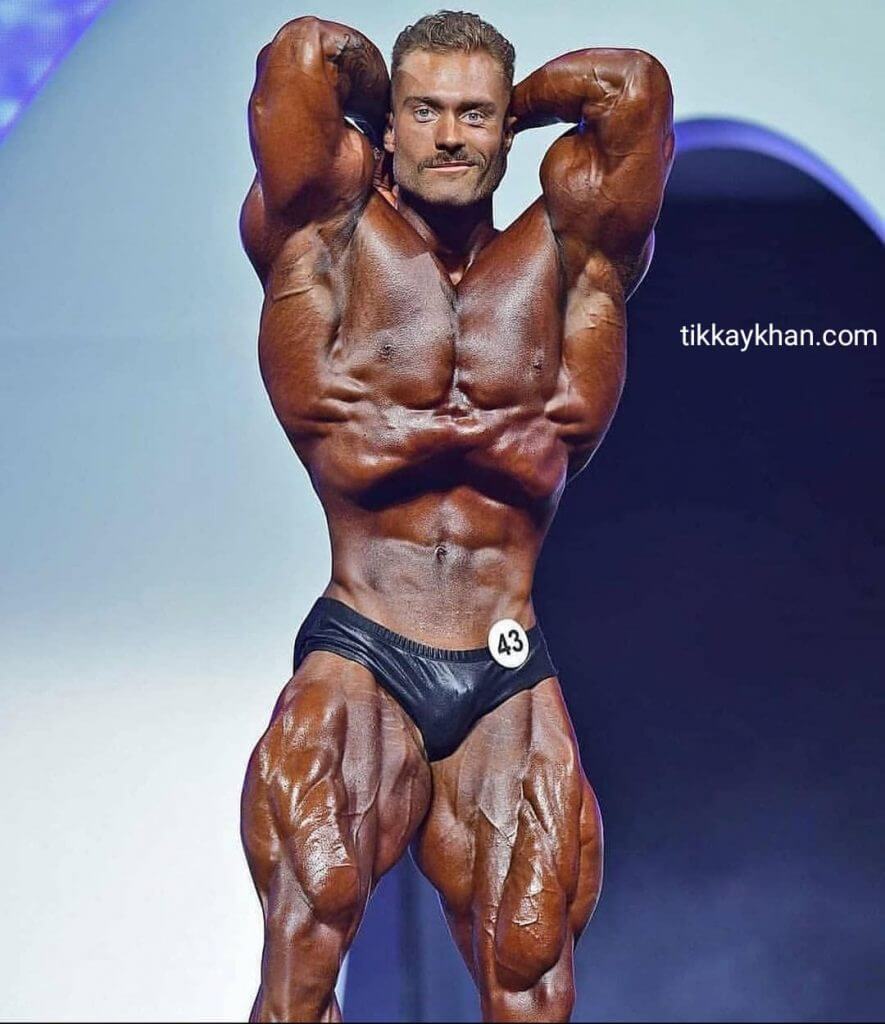 He emphasizes the importance of sleep, highlighting its positive impact on brain health, aging, and overall performance. Chris Bumstead prioritizes eight to nine hours of sleep, even when adjusting to different time zones.
Additionally, he acknowledges the significance of adequate protein intake, and he incorporates ice baths, saunas, stretching, active recovery, and soft tissue work into his recovery routine.
Bumstead also mentions his interest in using a hyperbaric chamber to further enhance his recovery process. Bumstead shares his principles for maintaining a champion mentality, which goes beyond simply winning.
He emphasizes the importance of not quitting, even in the face of fears and doubts, and maintaining consistent effort regardless of circumstances.
Bumstead believes that true champions possess control over their minds, which allows them to elevate themselves and inspire those around them.
He acknowledges the potential for greatness to positively impact others, emphasizing the importance of helping and inspiring others along the path to success.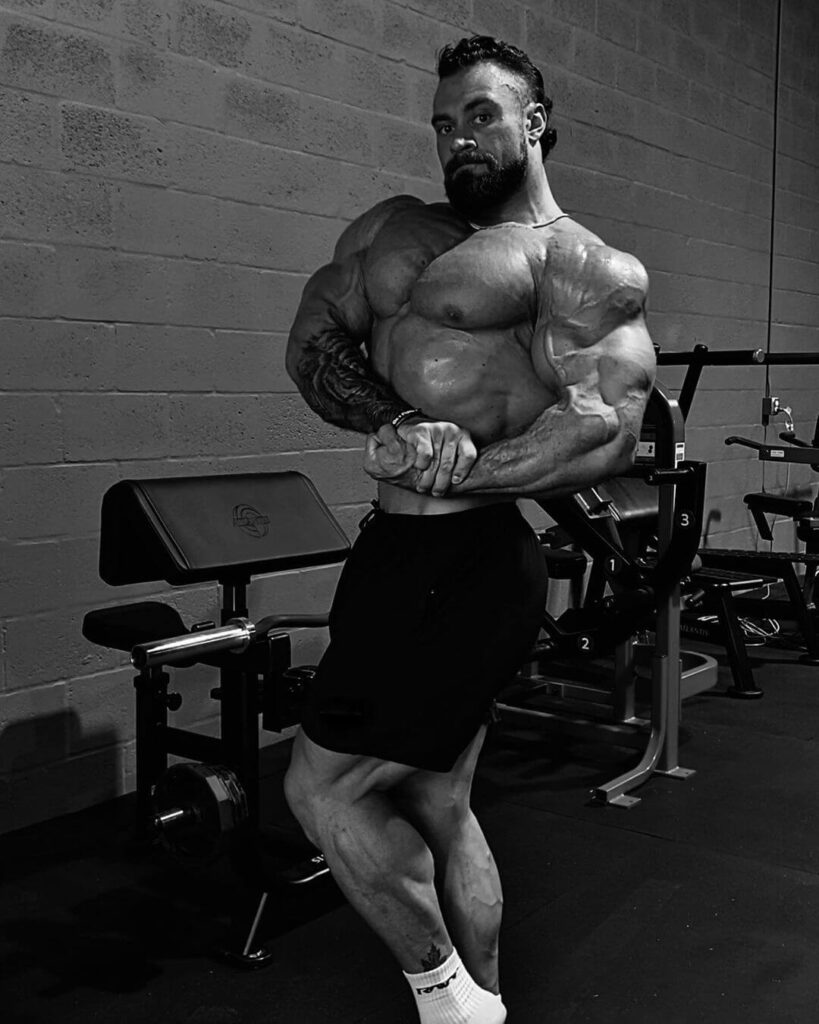 As Bumstead continues his journey toward the 2023 Mr. Olympia, he anticipates facing new contenders on the Olympia stage.
Rising star Stephane Matala has emerged as a potential threat with his impressive physique, although he has yet to secure an invite to the show.
While opinions vary on Bumstead's potential in the Men's Open division, his focus remains on his upcoming competition and staying true to his training and recovery routines.
In his pursuit of excellence, Bumstead consistently shares glimpses of his training sessions, nutritional updates, and insights into his bodybuilding journey.
His dedication, recovery practices, and champion mentality position him as a formidable force in the world of bodybuilding.