In a surprising turn of events, two-time Men's Classic Physique Mr. Olympia Breon Ansley has hinted at a possible comeback to the division he once dominated.
This comes after IFBB Vice President Tyler Manion announced an increase in weight limits across all heights in the Classic Physique division earlier this week.
With the new weight allowances giving shorter competitors like Breon Ansley an additional 7 pounds to work with, the former champ is reconsidering his recent move to 212 bodybuilding.
Could we see Breon Ansley reclaim his crown in Classic Physique?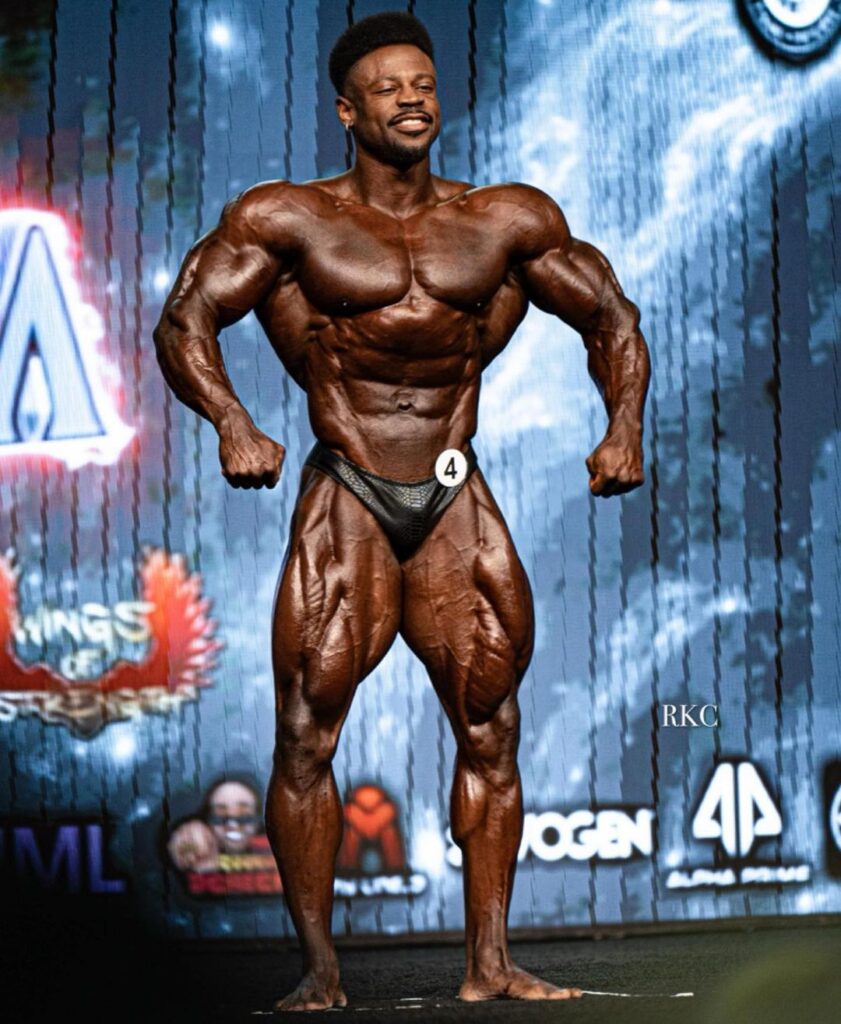 Breon Ansley initially burst onto the Men's Classic Physique scene in 2015, earning his pro card by winning the overall NPC National Championships that year.
With his stunning physique boasting perhaps the best back in bodybuilding, Breon Ansley immediately emerged as a rising star in the brand-new IFBB division.
In his rookie year as an IFBB pro in 2016, Breon Ansley astonished fans by winning the prestigious Arnold Classic. This monumental victory confirmed he was a future Mr. Olympia in the making.
The following year in 2017, Breon Ansley fulfilled his destiny by winning his first Classic Physique Olympia title, proving he had the ideal balance of muscular size, proportions, and aesthetics.
He defended his crown successfully by winning again in 2018, establishing himself as the dominant force in Classic Physique.
However, in 2019 Breon Ansley finally met his match in the emerging new phenom Chris Bumstead. 'Cbum' narrowly dethroned Breon Ansley at that year's Olympia in what many considered a controversial decision.
Chris Bumstead featured a larger frame at 6'1″ compared to the 5'5″ Breon Ansley, which was believed to give him an advantage with the judges.
Despite pushing his physique to new heights, Breon Ansley could not regain the title from 'Cbum' in 2020. After taking 2021 off, Breon Ansley returned determined to beat Chris Bumstead in 2022.
But once again, he fell just short of toppling the defending champ, settling for 4th place in his final Classic Physique Olympia.
Frustrations With the Weight Cap
One key factor in Breon Ansley's struggle to reclaim the Mr. Olympia title was the division's weight cap limiting how much mass he could pack on his more petite 5'5″ frame.
Over the years, Breon Ansley expressed frustration that the weight limit prevented him from matching the bigger Cbum physique-wise.
This led him to announce he would be moving up to the Men's 212 bodybuilding division, where he could compete at a heavier weight.
But now, with the surprise weight increase for shorter Classic Physique athletes up to 170 pounds, Breon Ansley is reconsidering his decision. The extra 7 pounds could be game-changing for Ansley.
How Much Will 7 Pounds Help?
In his post reacting to the weight cap increase, Breon Ansley broke down what impact those 7 extra pounds could have:
"It does get interesting! The increase in the weight cap would put me at 187 lbs, guys; however, I might not have to cut the water so heavy so I could weigh in at 192 lbs because I wouldn't lose as much height!"
Breon Ansley said weighing in the 190s would allow him to maintain more size through less aggressive water-cutting and peaking tactics. This could result in a vastly improved look on stage.
The new 193-pound limit will give Breon Ansley more room to match the bigger Cbum's level of muscular development. The question is – could it be enough to defeat Bumstead next year finally?
A Different Look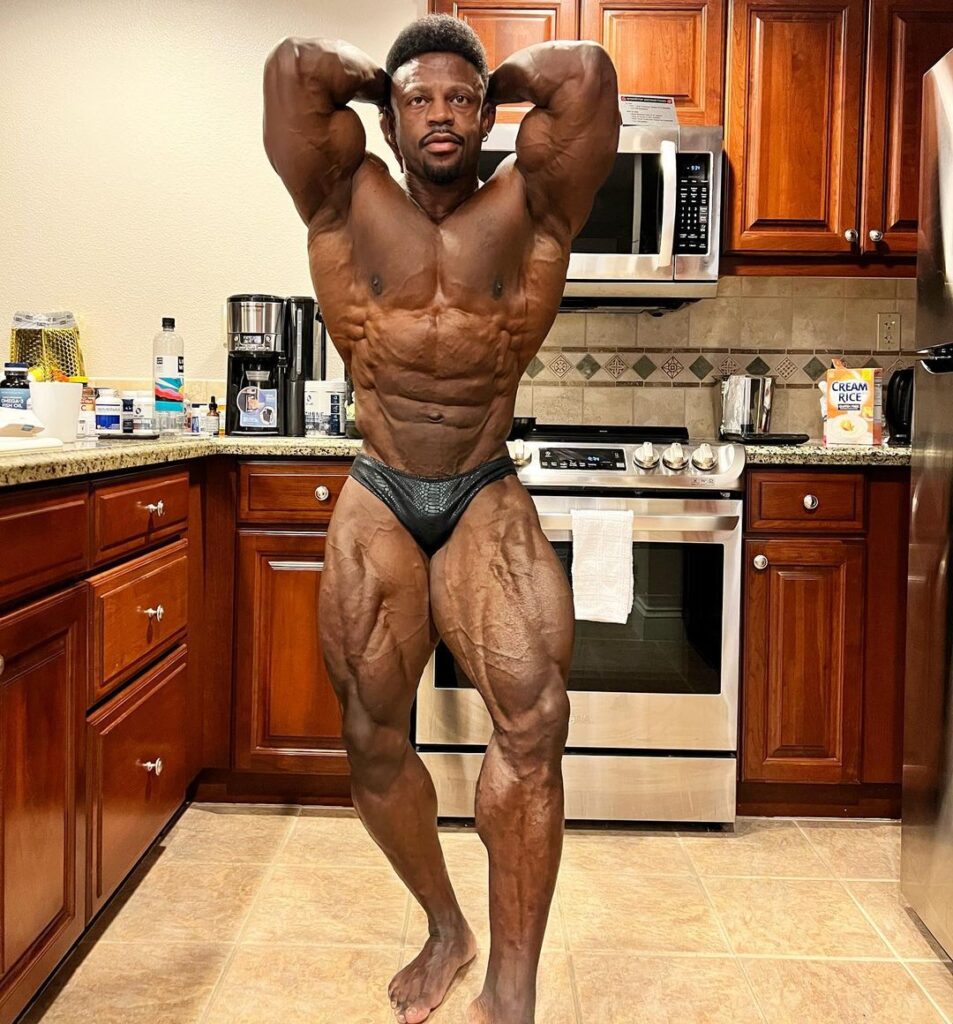 Along with increased mass, Breon Ansley pointed out the 7 extra pounds would afford him "an entirely different look on stage."
With less pressure to strip every ounce of body fat and water to make weight, Breon Ansley can focus on becoming fuller and more complex. The new weight limit plays perfectly to his strengths as an athlete.
Rather than a depleted look from excessive dieting, Breon Ansley can showcase his trademark round, dense muscle bellies and crisp conditioning if he returns to Classic Physique.
Weighing his Options
Despite the apparent benefits, Breon Ansley says he must carefully weigh his options and "discuss with his team" before deciding whether to abandon his 212 bodybuilding plans.
After committing months to adding quality size to compete in the 212 division, completely changing course is not a decision Breon Ansley will take lightly.
However, reclaiming the Olympia title he once dominated is an enticing opportunity for Breon Ansley. With better odds of matching Cbum's size, could Ansley's comeback story end in redemption?
Classic Physique vs 212 Bodybuilding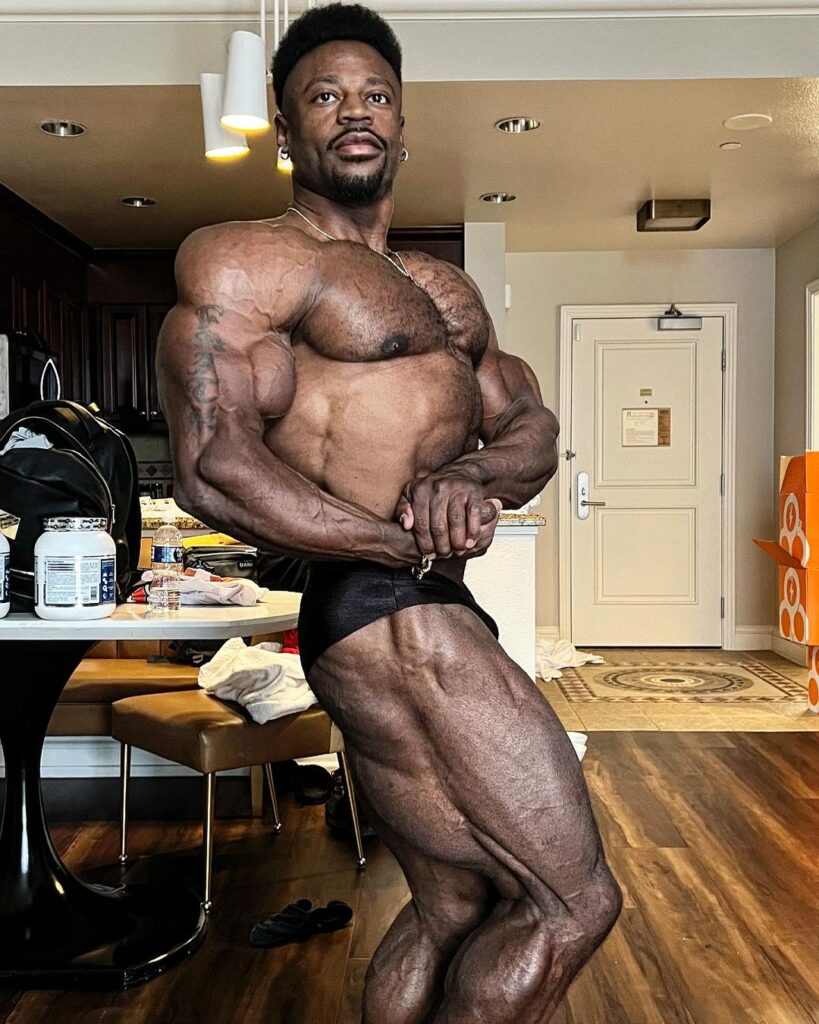 If he does opt to return to Classic Physique, what might Breon Ansley sacrifice to pursue the 212 division?
Here is a quick breakdown of the key differences between the divisions:
Classic Physique
Weight cap of 170 pounds (increased from 165 pounds)
Emphasis on the smaller waist and aesthetic proportions
Requires routine posing and transitions
Rewarding shape and lines is key
Olympic-style drug testing
212 Bodybuilding
Weight limit up to 212 pounds
Enables the most enormous, freakiest physiques
Pure mass, conditioning, and muscle size prioritized
Fewer demands on posing, transitions, etc.
The new 7-pound weight allowance makes Classic Physique more physically appealing for Breon Ansley. However, politics and judges favoring particular looks may still frustrate him.
212 bodybuilding allows him to push his limits size-wise without limits or aesthetics factored into judging. Yet giving up the posing he excels at could be difficult. Indeed a lot for him to debate internally.
What This Means for Chris Bumstead
If Breon Ansley returns to Classic Physique in 2023, what does it mean for 4-time defending champion Chris Bumstead?
On the one hand, the increased weight limit could motivate Cbum to take his physique to the next level. He may need to add density to his taller frame to fend off Breon Ansley.
However, Chris Bumstead has hinted he prefers staying lighter and having room to grow. Adding too much size could cost him the aesthetic factor he relies on to win.
Regardless, Breon Ansley returning re-energizes the division with the matchup fans have waited years to see again – a motivated Ansley versus Chris Bumstead's best.
The Battle for the Throne
Breon Ansley retaking the Olympia stage to challenge Chris Bumstead would ignite the single most excellent rivalry bodybuilding has to offer today.
Their contrasting physiques and strengths would clash in a potentially epic contest for the crown. Could Breon Ansley solve the Chris Bumstead puzzle with his new weight allowance? Or will the defending champ flex his dominance again?
One thing is sure – IFBB VP Tyler Manion increasing the weight limit has opened the door for the showdown of the decade. Let's hope the bodybuilding gods will it into existence.
The Takeaway
Breon Ansley's decision about possibly returning to Classic Physique will have enormous implications for the future of the sport. All eyes are on whether the former champ will make a run at reclaiming his throne.
If Breon Ansley can bring the best package of his career using the extra 7 pounds, we may witness the crowning of a new-yet-familiar Mr. Olympia next year. Do not sleep on Ansley's chances.
But to cement his legacy by taking down Chris Bumstead, he must unleash the best version of himself. We hope to see these juggernauts match physiques again for the sport's glory.
Bodybuilding fans worldwide are keeping their fingers crossed that the Breon Ansley vs Chris Bumstead rivalry will write its next gripping chapter. The stage awaits two titans again.