The 2022 IFBB Puerto Rico Pro Show is set to take place in San Juan, Puerto Rico, from June 16th to 19th. Onwards of the competition, the contestant list has been revealed, and there are a handful of amazing additions to this show.
The winners of the 2022 IFBB Puerto Rico Pro Show will gain their invitation to the 2022 Mr. Olympia. There will be a variety of competitors participating in the competition. With a few days to go until the show, the competitor list is starting to arise for this competition.
Also check results of Mile High Pro 2022.
Here is the enrollment list of contestants competing at the 2022 IFBB Puerto Rico Pro in San Juan Puerto Rico:
2022 IFBB Puerto Rico Pro Contestant List
Men's Open Bodybuilding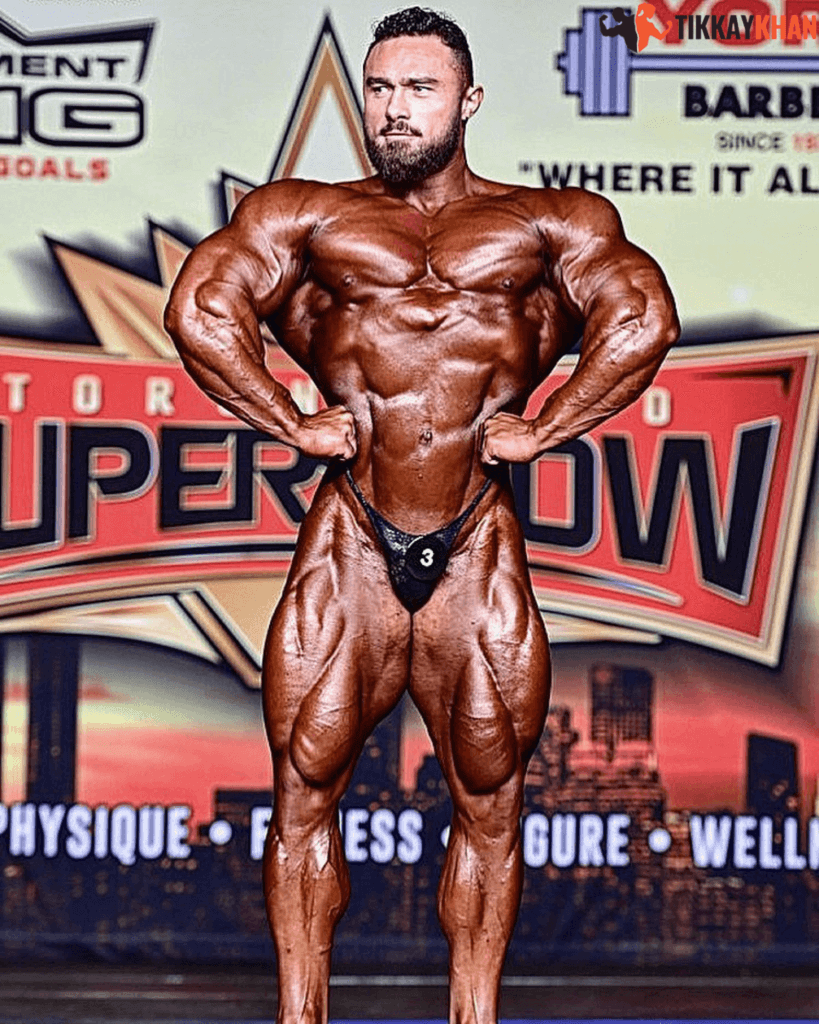 212 Division
Ryan Walters (Tennessee)
Oswaldo Gonzalez (Miami, Florida)
Dectric Bo Lewis (Tennessee)
Felipe Fierro Lobos (Chile)
Jamez Ortiz (Puerto Rico)
Emmanuel Rodriguez (Miami, Florida)
Rachid Souki (West Orange, New Jersey)
Wilfredo Victoria (Miami, Florida)
Abdullah Alsaif (Toledo, Ohio)
Classic Physique
Neil Currey (UK) Not Coming
Christopher Hunte (US) Not Coming
Gregory Kerr (US) Not Coming
Chris Bames (North Carolina)
Luis Colon (Puerto Rico)
Marco A. Corchado (Puerto Rico)
Joey Decaminada (Worthington, Ohio)
Antonio Diaz (Arizona)
Camilo Diaz (Miami, Florida)
Darius Dillon (Villa Rica, Georgia)
Carlos Dommar (Miami, Florida)
Kelvin Hinde (UK)
Miguel G. Sanchez Lopez (Puerto Rico)
Carlos S. Marchand (Puerto Rico)
Emanuele Ricotti (Italy)
Ruben Stouth (Bronx, New York)
Stephen Thames (Rancho Cordova, California)
Men's Physique
Peter Burnett (Texas)
Rhyan Clark (Nevada)
Daniele D'Onofrio (Italy)
Luis Alonzo Leon (Costa Rica)
Alejandro Landeros G. (Chile)
Daniel Leon (Italy)
Steven Lopez (Tampa, Flordia)
Clarence McSpadden (Atlanta, Georgia)
Anthony Gilkes (US)
Alex Hessam (US)
Andrea Mosti (Italy)
Chevy Phillips (Canada)
Giovanni Randazzo (Italy)
Edward J. Romero Sanchez (Bronx, New York)
Women's Bodybuilding
Reshanna Boswell (Illinois)
Erika Dankova (Florida)
Julia Foery (Switzerland)
Women's Fitness Division
Cong Mou (China)
Tamara Vahn (Canada)
Women's Figure Division
Melissa Brodsky (Taxes)
Kim Clark (California)
Sh'Nere Mattise Deas (Viginia)
Samantha Jerring (Virginia)
Hiromi May (Hawaii)
Katlyn O'Neil (Arizona)
Danielle Roze (Florida)
Roberta Visintainer (Italy)
Women's Bikini Division
Giuss Abbate (Italy)
Kim Gutierrez (Chile)
Janine Herrera (Florida)
Natasha Hopkins (Arizona)
Liana Mortinez (New Jersey)
Stephanie Mickens (Georgia)
Gabriella Mohamed (Florida)
Jessica Miller ( Florida)
Angela Ruscilli (Ohio)
Anna Setlak (Itlay)
Francesca Stoico (Italy)
Jodie Yuncker (Arizona)
Women's Physique
Tamara Gourley (Alabama)
Ann Gruber (New Jersey)
Claudia Gabriela de Leon Pardo (Mexico)
Takeela Reddrick (Georgia)
Marianne Von Gierke (Chile)
Wellness Division
Normarie Fonseca (Puerto Rico)
Jossiemer Rosado Galindo (Puerto Rico)
Andrea Hrenko (Florida)
Aljandra LaFonseca (Puerto Rico)
Giselle Machado (Maxico)
Jasmine Payne (Taxes)
Julia Rene Pensiero (Taxes)
Leslie Reyes (Illinois)
Zelma Santos (Pennsylvania)
Nerillde GArcia Strey (Spain)
The 2022 IFBB Puerto Rico Pro is going to be held from June 16th to 19th. Stay tuned to Tikkaykhan.com for the results of the show. Check results of Puerto Rico Pro Show.