In bodybuilding, legends emerge rarely, and when they do, they leave an indelible mark on the industry. One such figure is Victor Martinez, affectionately known as the Dominican Dominator.
Victor Martinez, a retired IFBB Pro bodybuilder from the Dominican Republic, graced the 2000s era of bodybuilding with his awe-inspiring presence. 
His journey led him to the illustrious Mr. Olympia stage multiple times, making him one of the unsung heroes of the sport.
His colossal and aesthetically pleasing physique defines Victor Martinez's legacy. As the second Dominican in history to achieve professional bodybuilder status, his impact transcends his sport. 
He isn't just a powerhouse on the stage; he's a sponsored athlete and an activist for children with autism, underlining his multifaceted persona.
Early Beginnings and a Sporting Prodigy
Victor Martinez's fascination with competitive sports surfaced early in his life. Born in the Dominican Republic, he later moved to the USA, where he became a versatile athlete. 
Baseball, football, and various other competitive sports defined his teenage years.
As he transitioned into weightlifting, it became apparent that he was destined for greatness.
In 1993, Victor Martinez dipped his toes into bodybuilding, beginning a career leading him to numerous victories. 
Notably, he clinched the prestigious Arnold Classic in 2007, a testament to his athletic prowess. 
However, his performances at the Mr. Olympia in 2007 solidified his status as one of the giants in bodybuilding.
He secured the runner-up spot, just behind Jay Cutler. A new legend was on the rise, and bodybuilding fans worldwide were taking notice.
A Humble Debut and Meteoric Rise
Victor Martinez's first foray into competitive bodybuilding was at the 1997 National Physique Committee, where he emerged victorious. 
After graduating high school, his fascination with the bodybuilding lifestyle drew him further into the sport.
The decision to compete took little time. Victor Martinez knew he needed to sculpt his physique before gracing the stage alongside others. 
He embarked on a relentless regimen of diet and training, an endeavor that demanded consistency and unwavering commitment.
His determination paid off, and at just 19 years old, he was ready to make his stage debut.
Victor Martinez competed in NPC tournaments from 1997 to 2001, gradually earning his stripes in the highly competitive bodybuilding world. 
His journey reached a pivotal moment when he secured his Pro card at the 2000 NPC Nationals. The world of professional bodybuilding was about to witness the rise of a future legend.
Personal Struggles and Triumph Over Adversity
In 2009, a devastating personal tragedy briefly derailed Martinez's bodybuilding career. His sister, Eridania Rodriguez, fell victim to a tragic crime that shook him.
It was a challenging period, yet Victor Martinez found the strength to persevere. His return to the sport came in 2010, but it was short-lived as complications impeded his ability to return to the United States.
However, Victor Martinez's determination proved unbreakable. He navigated the obstacles, and in 2012, he triumphantly returned to the stage. 
This resilience demonstrated his dedication to bodybuilding and his indomitable spirit in the face of adversity.
The 2007 Mr. Olympia: A Clash of Legends
The 2007 Mr. Olympia was a momentous occasion in bodybuilding, and Victor Martinez played a pivotal role. 
Jay Cutler, the defending champion, squared off against Victor Martinez, arguably in the best shape of his life. For many fans, Victor Martinez appeared poised to seize the 2007 title.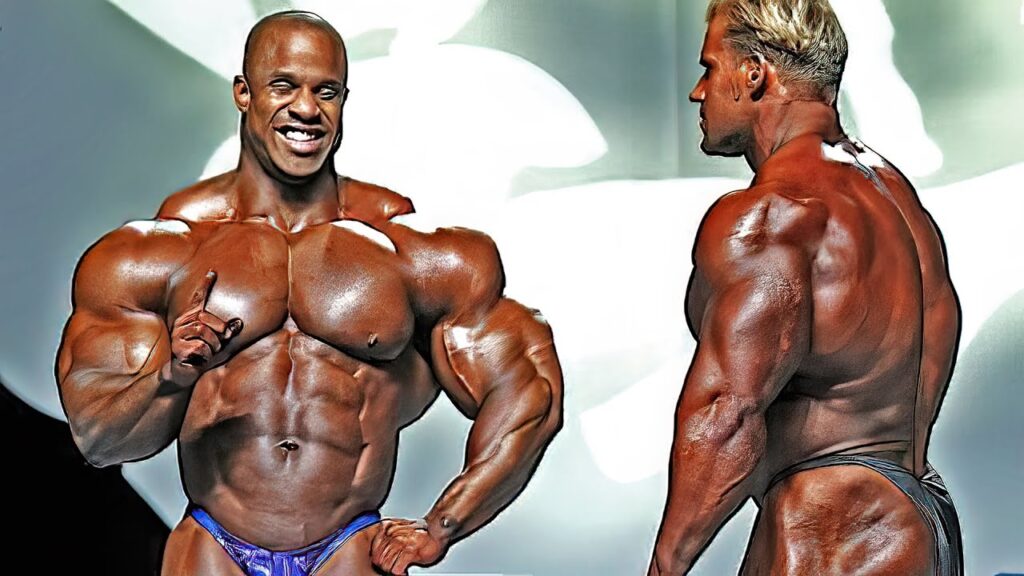 His runner-up finish was met with astonishment, as many believed he deserved the crown. This contest transformed Victor Martinez into the people's champion, and anticipation ran high for 2008.
Setbacks and Triumphs: The Unyielding Spirit
In January 2008, disaster struck just as it seemed Victor Martinez was on the cusp of capturing his maiden Mr. Olympia title. 
A slip in the street resulted in a ruptured patella tendon in his left knee. It was a setback that could have deterred a lesser individual, but Victor Martinez was made of sterner stuff.
He returned to competition in 2009, yet the golden era of 2007 remained tantalizingly out of reach.
Despite his best efforts, he couldn't fully recapture the astounding form that had made him a legend.
Gradually, Victor Martinez's priorities changed after graduating from high school. The bodybuilding lifestyle had ensnared him, and pursuing this passion became a professional commitment. 
Yet, this dedication didn't transform into mere compulsion; it remained his life's passion, a driving force that motivates him to stay in peak physical condition even today, long after he retires from competitive bodybuilding.
The Martinez Aesthetic: A Mix of Size, Proportions, and Conditioning
What defines Victor Martinez's physique is a perfectly balanced amalgamation of size, proportions, aesthetics, and conditioning. 
Sustaining a 260-pound body at a towering height of 5 feet 9 inches is a remarkable feat, and it necessitates unwavering dedication and adherence to a disciplined training regimen.
Victor Martinez's training philosophy encapsulates the utilization of substantial weights and moderate repetitions. 
Typically, he keeps his sets within the 8 to 12 repetitions range. It's a strategic approach that ensures the development of not just brute strength but also muscular endurance, reflecting his desire to maintain a well-rounded and comprehensive physique.
A glimpse into his recent training session, featured in a video with Kamal Elgargni on the NPC News YouTube channel, reveals his approach. 
He employs a range of time-tested, classic exercises such as pullovers, t-bar rows, and lat pulldowns. These exercises are renowned for fostering a distinctive V-taper, a defining feature of Victor's physique.
The V-Taper: A Key to Aesthetics
The V-taper, a hallmark of classical bodybuilding aesthetics, emphasizes a broad upper body with well-developed shoulders, tapering down to a narrow waist.
It's a feature that Victor Martinez possesses in abundance, a testament to the precision and purpose with which he trains.
In conclusion, Victor Martinez, the Dominican Dominator, isn't just an uncrowned legend in the bodybuilding world. He is a testament to the power of resilience and passion. 
His journey, marked by personal hardships and professional triumphs, exemplifies the unwavering spirit of a true legend.
With a physique that embodies the perfect mix of size, proportions, aesthetics, and conditioning, Victor Martinez remains an enduring source of inspiration long after his competitive days. 
His indomitable spirit, as demonstrated by his dedication to training, is a reminder that true legends are not born but forged through perseverance and unwavering commitment.