Tavi Castro, a Canadian native bodybuilder and fitness coach, was born with a natural talent for soccer. His skills on the field caught the coaches' attention, eventually leading to a deal to play in England and across Europe.
Tavi's passion for fitness and bodybuilding eventually took over, leading him on a new path toward becoming a well-known fitness influencer and entrepreneur.
With his impressive physique and dedication to a healthy lifestyle, Tavi has become a prominent figure in the fitness industry, inspiring and motivating others to achieve their fitness goals.
Tavi Castro Early Life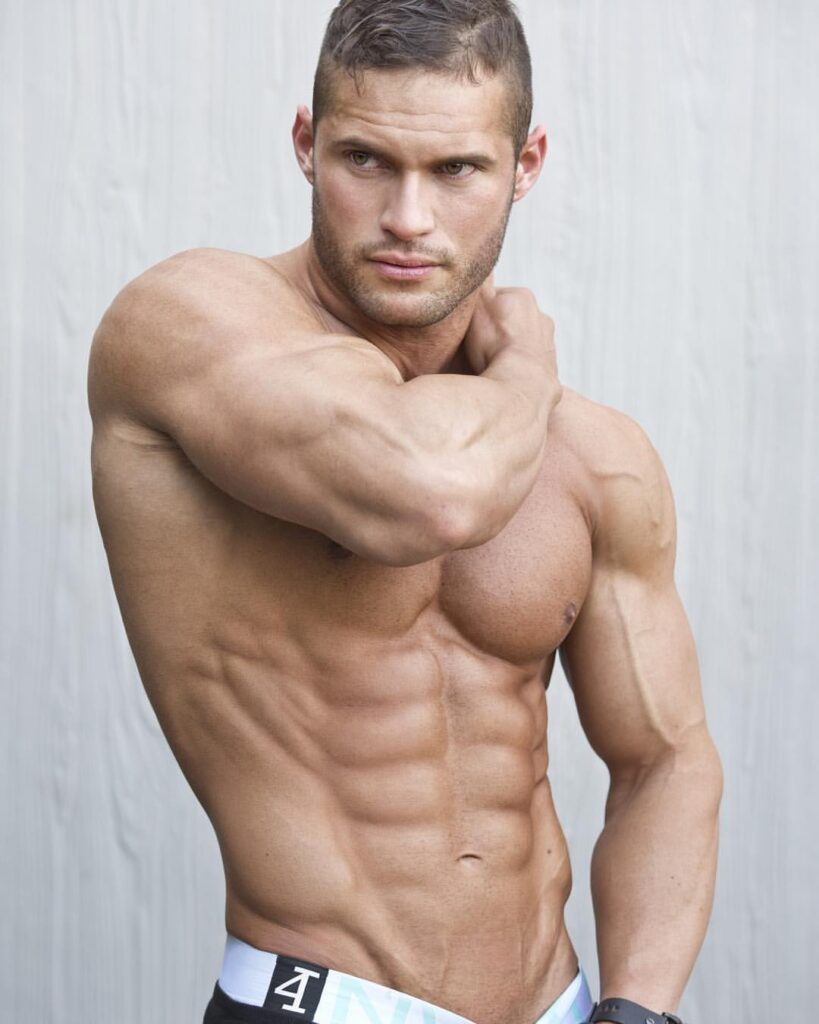 Tavi Castro was born on February 2nd, 1990, in Canada, to parents of Spanish descent. Tavi had a passion for health and fitness growing up, which he pursued alongside his love for football.
He played soccer throughout his youth and was scouted onto the Canadian Youth National team, leading him to play for various youth academies across Europe from age 15.
While sponsored as a youth soccer player in countries such as England and the Netherlands, Tavi eventually decided to leave it all behind and pursue a stable future.
He went to university to study Aerospace Engineering, but his true calling soon took hold. Tavi became deeply focused on working out and making progress in the gym, so much so that it took over everything else.
Tavi was willing to do whatever it took to continue his training and progress, even if it meant cutting corners elsewhere.
He would avoid paying for train rides and other expenses to afford his supplements, prioritizing his training above all else.
Tavi Castro Bodybuilding Career
After leaving professional soccer at 19 to focus on his passion for fitness, Tavi Castro began to feel like something was missing in his life.
It was then that he discovered natural bodybuilding competitions such as Musclemania and knew that he wanted to achieve something that would be considered impossible.
With a rigorous schedule of 10-hour study days during the week and working in nightclubs on the weekends, Tavi knew that he had to rethink his entire approach to training and leave no stone unturned.
Tavi's ego often got in the way, causing him to sacrifice proper technique for lifting heavier weights.
However, with his background in Aerospace engineering, he knew how to do his homework and eventually discovered that technique was a critical component of effective training.
Through countless hours of research and learning, Tavi was able to develop a plan that would lead him to success in the world of natural bodybuilding.
Consistency was another key factor in Tavi's success, as he ensured that everything was laid out in front of him in the easiest way possible to help him achieve his goals.
This meant training at a cheap gym close to home and leaving protein, oatmeal, bread, peanut butter, and other foods in a locker at school for convenient meal prep during his 10-hour study days.
Tavi's proudest moment to date was when he took first place in the junior bodybuilding category and second in the fitness modeling category at the 2012 Musclemania Britain.
He came in and dominated many of his competitors, exceeding his expectations and proving that he had what it takes to succeed in the competitive world of bodybuilding.
In 2020, Tavi got 3rd place at the NPC Worldwide Championship in the Men's Classic Physique.
Tavi Castro Contest History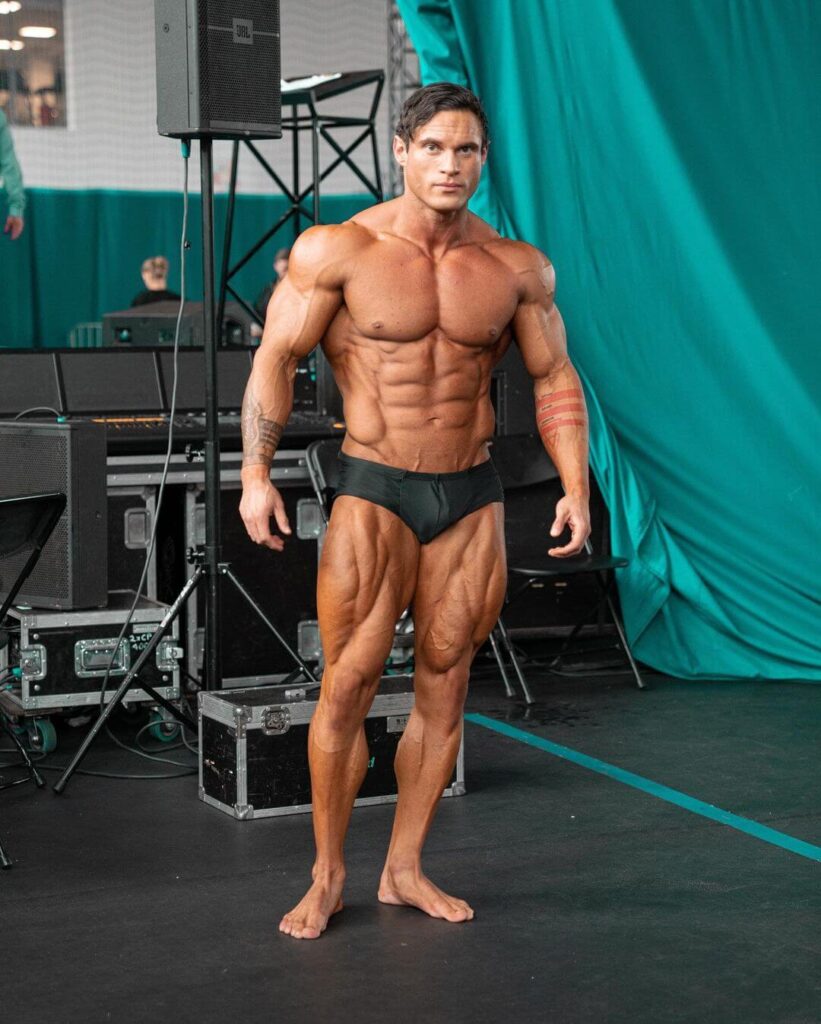 2020, NPC Worldwide Championship, Men's Classic Physique, 1st
2020, NPC Regional qualifier Warsaw Poland, Men's Classic Physique, 1st
2012, Musclemania World Model Overall Champion USA, 1st
2012, Musclemania Junior Champion Europe, Men's Classic Physique, 1st
2012, Musclemania Junior Champion Britain, Fitness Modeling Category, 2nd
2012, Musclemania Junior Champion Britain, Men's Classic Physique, 1st
Tavi Castro Body Measurement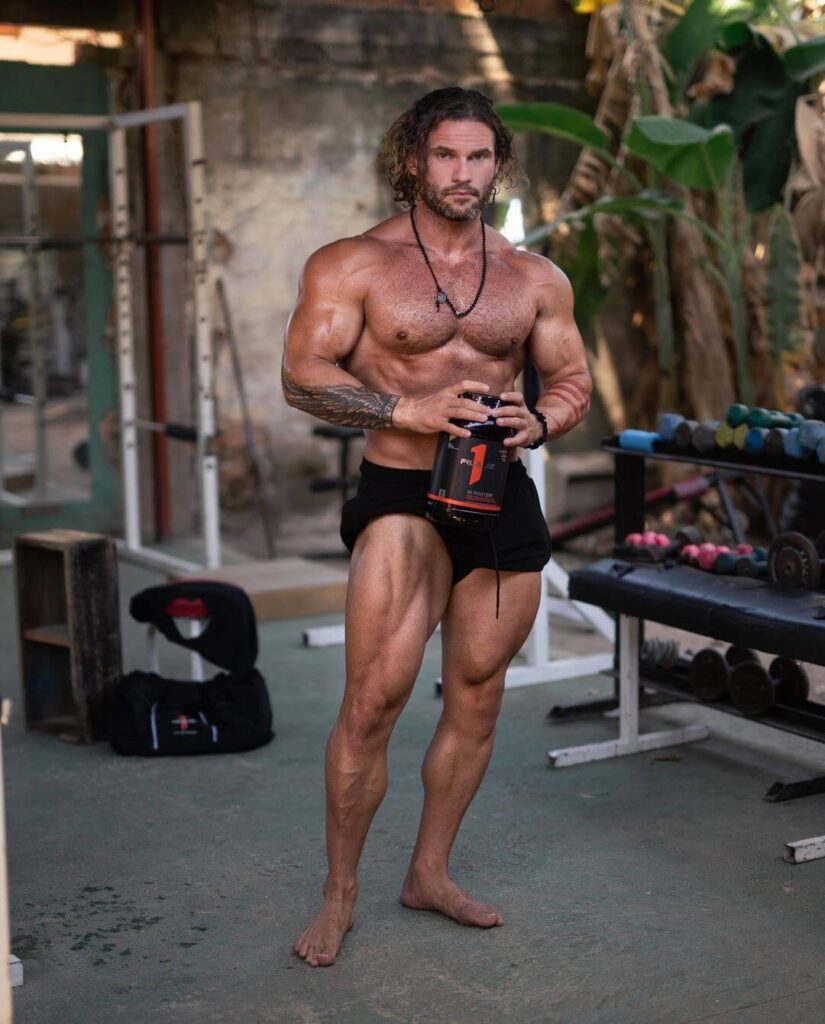 | | |
| --- | --- |
| Tavi Castro Height | 5 Feet and 10 Inches |
| Tavi Castro Weight | 90 KG |
| Tavi Castro Date of Birth | February 2nd, 1990 |
| Tavi Castro Age | 33 Years |
| Tavi Castro Arm Size | 17 Inches |
| Tavi Castro Chest Size | 46 Inches |
| Tavi Castro Waist Size | 29 Inches |
| Tavi Castro Nationality | Canadian/Dutch |
Tavi Castro Wife
Tavi Castro has been married to his girlfriend, Yanita Yancheva, since 2016. Yanita Yancheva is a Bulgarian fitness model and entrepreneur.
They first met each other through social media and later started dating. The couple welcomed their baby daughter, Avia Castro, into the world in 2017.
Tavi and Yanita often share pictures and videos of their family on social media, showing their love and affection toward each other and their daughter.
Yanita is also a fitness enthusiast like Tavi and has gained a significant following on social media platforms for her workout routines and fitness tips.
The couple continues to support each other in their respective fitness journeys while also enjoying their life as a family.
Tavi Castro Training
Tavi Castro's training routine focuses on using free weights to build solid muscle while incorporating isolation exercises to develop supporting muscles.
He also uses machines for intense high-rep drop sets to deplete glycogen for contest preparation.
His training is split into two weekly sessions, focusing on thickness and width.
On Monday, he works on legs, including squatting with wide and narrow stances, stiff-legged deadlifts, leg presses with wide and narrow foot placements, and leg curls and extensions with drop sets.
Tuesday is dedicated to the chest and biceps, with exercises such as flat and incline barbell bench presses, dips, dumbbell presses, and various curls.
Wednesday is for back and traps, with deadlifts, bent-over barbell and V-bar rows, cable rows, and shrugs.
Thursday's workout includes shoulders, triceps, and abs, with exercises like military presses, upright rows, side raises, skull crushers, cable tricep extensions, and various crunches and leg raises.
On Friday, Tavi concentrates on the chest and calves with incline and flat dumbbell flies, cable flys, and calf raises.
Saturday is back and abs, with wide grip pull-ups and downs, close grip pull-downs, machine pull-downs, and various ab exercises.
Sunday is a rest day for recovery. Tavi's training routine is well-rounded and challenging, combining compound and isolation exercises with building strength and size.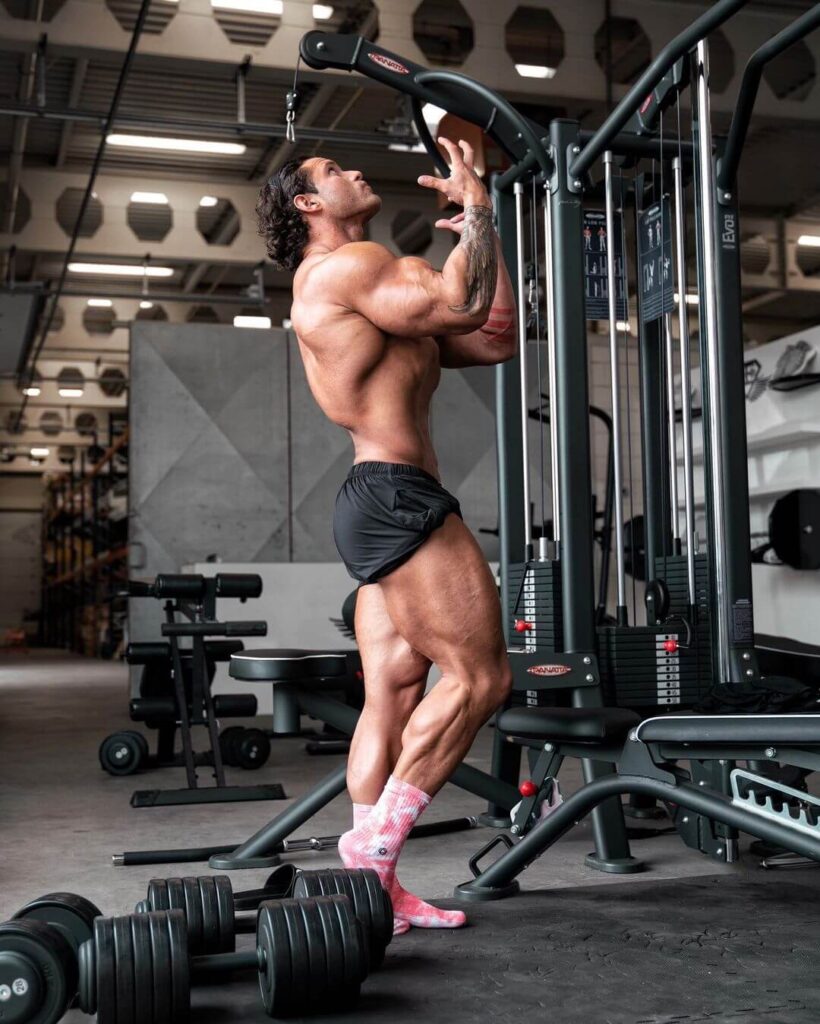 Tavi Castro Diet Plan
Tavi Castro follows a specific diet plan for his fitness goals. He prefers low-carb eating when he is preparing for competitions or photo shoots.
Tavi's diet includes four days of carb cycling, with 250 grams of carbs on the first day, followed by 150 grams, then 100 grams, and 50 grams. He adds an extra day or two of low carbs at around 50 grams daily for the best results. He also believes in clean bulking.
Tavi takes several supplements, including whey protein, a multivitamin, creatine, BCAA's, Omega 3, ZMA, and pre-workout when he needs an extra boost. He also believes that vitamin C is severely underestimated as a supplement.
Tavi Castro's Net Worth
Tavi Castro's net worth is estimated to be around $2 million. He has built wealth through fitness modeling, entrepreneurship, and social media influencer status.
FAQs
How Old is Tavi Castro?
Tavi Castro is 33 years old.
How Tall is Tavi Castro?
Tavi Castro is 5 feet and 10 inches tall.
Where Does Tavi Castro Live?
Tavi Castro lives in the Netherlands.
Who is Tavi Castro's Wife?
Tavi Castro has been married to his girlfriend, Yanita Yancheva, since 2016. Yanita Yancheva is a Bulgarian fitness model and entrepreneur. 
Who was Tavi Castro's Girlfriend?
Yanita Yancheva, a Bulgarian fitness model and entrepreneur, was his girlfriend till 2016.