Bodybuilders are renowned for their passion, discipline, and commitment to sculpting awe-inspiring physiques.
But eventually, age catches up, and even the greatest champions hang up their posing trunks.
Except for these warriors – who continue training hard and competing well into their 50s and beyond!
They prove through scientific nutrition, training, and recovery practices that bodybuilders can make massive improvements after half a century old.
Let's explore ten shredded bodybuilding phenoms showing age won't slow them down.
Recently turning 50 years old, 4-time Mr Olympia Jay Cutler remains imposing. At 5'9″ and close to 290 pounds, his mass is staggering.
Jay Cutler hit the Olympia stage in 2000 and won incredibly between 2006 and 2010. Before retiring in 2013, he built himself into a 330-pound mass monster.
Since stepping away from competition, Jay Cutler has streamlined his look. But he still demonstrates that substantial muscle can be maintained well into your 50s and beyond with intelligent training and diet practices.
Jay Cutler loves motivating fans with training videos and insights into the bodybuilding lifestyle. While entering a new life phase, his passion for fitness still burns bright.
Stan McQuay – 50 Years Old
Recognizable social media star Stan McQuay earned fame as an IFBB pro champion and magazine model in the 1990s and 2000s.
He received his pro card by winning light-heavyweight at the 2006 NPC Nationals.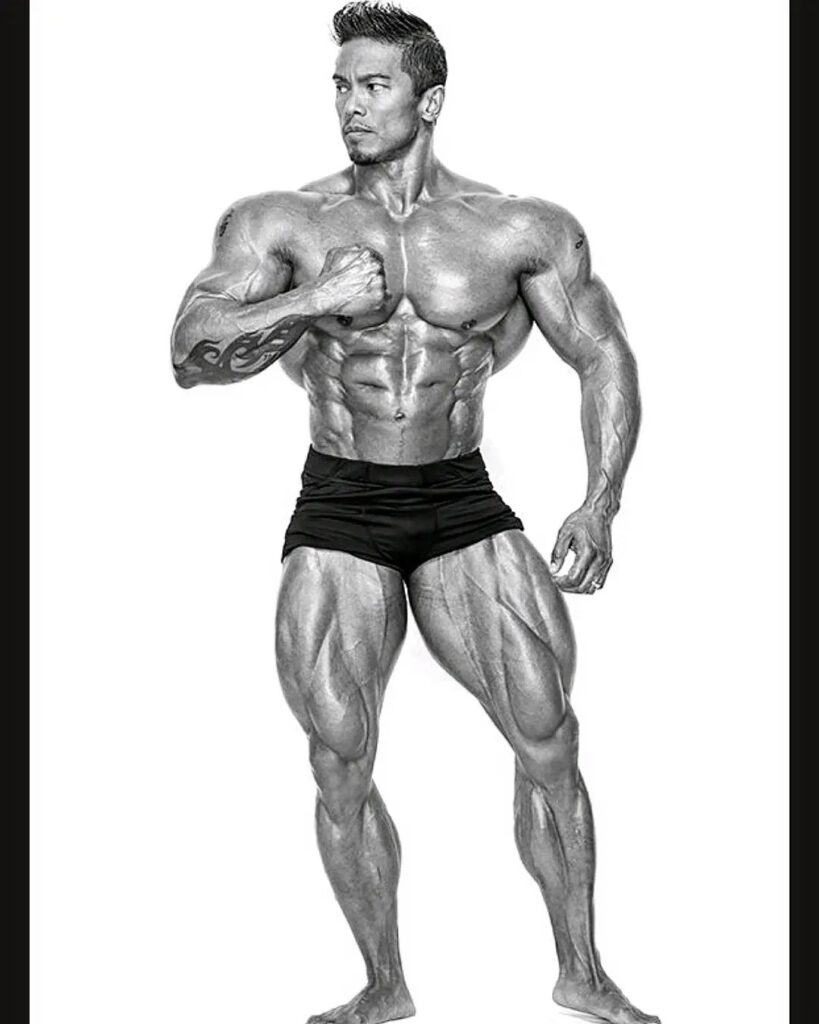 Now 50, McQuay is a veteran icon, inspiring countless bodybuilders through his Fitness Paradise website and gym.
While he no longer competes, McQuay maintains his trademark rugged size and shape.
Weighing around 215 pounds at under 5'6″, McQuay boasts a staggering density.
He proves that an impressive physique can be maintained well into your later years with discipline and science.
Kamal Elgargni has crafted one of the most incredible physiques seen in the 212 division.
Originally from Libya, Elgargni now lives in the UK and competes across the IFBB circuit.
The 51-year-old's most significant victory was winning the 212 Mr. Olympia title in 2019.
He also claimed Arnold Classic victories along the way. In 2022, he grabbed 3rd at Olympia, proving he's still an elite force.
Beyond competition, Kamal Elgargni works as an engineer and manages rental properties.
His scientific approach transfers to architecting an extremely detailed physique with cartoonish separations and sweeping muscle bellies.
Approaching his physical prime at 52, Kamal Elgargni continues setting an example that age can be just a number.
He motivates older trainees to chase their bodybuilding dreams.
Charles J Dixon – 51 Years Old
South Carolina resident Charles "The Tank" Dixon earned his IFBB pro card in 2007 at age 35.
Now 51, Dixon has over 43 years of hardcore bodybuilding.
He started training at just eight years old, giving him a wealth of experience few can match. 
The Houston native has won numerous shows over his lengthy career.
His most significant victory was capturing 1st place at the prestigious 2015 Europa Phoenix Pro contest.
Dixon has since retired from the competitive stage but maintains his mass and sliced muscularity.
He serves as an inspirational figure that age is mind over matter when bodybuilding is your passion. In his 50s, Dixon sports a physique most 20-somethings would envy!
Here is the reigning oldest Mr Olympia champion in shredded 53-year-old Dexter Jackson. Originally from Florida, Jackson etched his name in the record books by claiming bodybuilding's biggest prize at age 39.
Known for his razor-sharp conditioning and aesthetics, Jackson continues competing actively on the senior circuit. He proves drive and consistency triumph over all obstacles.
Dexter Jackson shares regular workout clips showing he's still training with manic intensity. 
Considering he's routinely the most ripped over-50 bodybuilder, big things could still await.
Approaching his fourth decade in the sport, Dexter Jackson remains dedicated to pushing his body to its human limits.
He inspires older athletes to adopt a growth mindset regardless of age.
Our number one over-50 phenom is iconic celebrity trainer and fitness personality Mike O'Hearn.
Now 54, O'Hearn has graced over 400 magazine covers thanks to his hyper-muscular, ultra-clean look.
While he never competed professionally, Mike O'Hearn earned the nickname "Titan" through his strength and ripped comic book superhero aesthetics.
He was a powerlifter and gained fame through fitness modeling in his early 20s.
Mike O'Hearn then successfully crossover into TV, movies, and building a global personal brand.
He created his supplement line and became a vocal advocate for drug-free training.
Today Mike O'Hearn maintains an elite shape and inspires new generations with his charisma and work ethic.
At 54, he continues thriving through balance and determination.
Mike O'Hearn shows that bodybuilders can achieve longevity well into their later years by making fitness a lifestyle.
He exemplifies pushing limits and seizing opportunities at any age.
Helmut Strebl – Age 54 Years
At 54 years of age, Austrian bodybuilder Helmut Strebl shows no signs of downshifting.
This freaky competitor shocked the world by earning pro status in just two years of training in his 30s.
He then captured the Miami Pro World Championships in 2013 and 2014 in the Men's Physique division.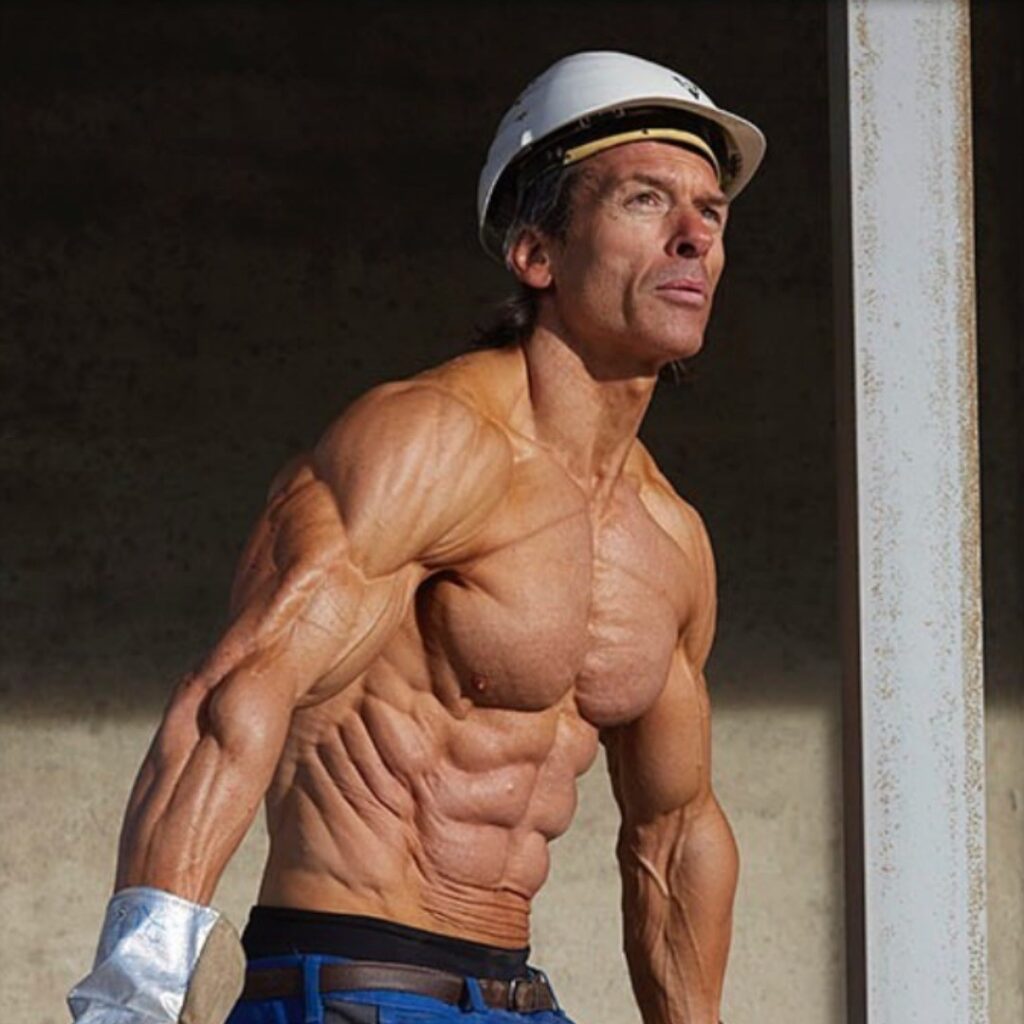 Strebl has also competed in prestigious events globally through the years.
The former boxer possesses one of the most insane six-packs in history, with deep cuts covering his midsection well into his 50s.
He is a prime example that age doesn't dictate your fitness level.
Strebl continues pushing the boundaries and motivating older trainees so they can make massive improvements regardless of their age.
Kim Jun Ho – Age 54 Years
54-year-old South Korean bodybuilder Kim Jun Ho proves age will keep him up. After first competing in 1989, Kim became a fixture on the Asian bodybuilding circuit.
He even qualified for premiere IFBB shows like Mr. Olympia alongside stars such as Flex Lewis and Hide Yamagishi. 
Kim continues competing actively in the 212 division.
His detailed, polished physique appears untouched by time. He displays striations and cuts rivaling men decades younger. 
Now in his mid-50s, this phenom looks ready to keep conquering stages.
Kim Jun Ho is a true inspiration for older trainees that massive improvements are possible at any age.
He optimizes nutrition, training, recovery, and drugs to create a physique beating Father Time.
A professional bodybuilder since the late 1980s, Yugoslavian legend Milos Sarcev enjoyed a long, prosperous career.
He twice won the Mr. Yugoslavia title and the prestigious Mr. Universe contest in 1989.
Now 59, Milos Sarcev remains active in bodybuilding as a trainer, judge, and icon. He mentors the next generation through his website and global seminars.
Milos Sarcev sports over 850,000 loyal Instagram fans eagerly following his journey.
While he's no longer a shredded competitor, Sarcev maintains imposing size as he approaches 60.
His lifelong commitment proves that with discipline, you can maintain an impressive physique into your later years. Milos Sarcev remains an inspiration for all ages.
Few pro bodybuilders have built the immense following and respect of Kevin Levrone. During the 1990s, he consistently pushed legends Dorian Yates and Ronnie Coleman to the limit.
Known for his stellar shape and proportions, Levrone built one of the most incredible physiques of his era.
Though he never captured Olympia, his "uncrowned Mr. Olympia" reputation grew.
Now 59, Kevin Levrone looks incredible and says he still religiously trains five days a week.
He's transitioned to modeling and acting but remains passionate about fitness.
Beyond the weights, Kevin Levrone focuses on overall health, wellness, and happiness with his loving family. He proves lifelong bodybuilding is achievable through flexibility and balance.
The Takeaways
There you have it – 10 inspiring bodybuilding masters proving your age doesn't determine your abilities.
Their commitment demonstrates that with an unbreakable mindset and dialed-in nutrition and training, massive gains are possible after 50.
These athletes highlight key lessons like continuously adapting their program, embracing rest and recovery, and focusing on health just as much as muscle and strength.
Implementing their wisdom can help you achieve a muscular, lean, energetic physique regardless of age.
Bodybuilding is truly a lifetime journey as long as your passion remains.
So embrace the journey, get creative, and show the world that 50 is still fabulous, thanks to your awe-inspiring muscles.
Your potential is limitless if you adopt the persevering mindset of these timeless legends.