Brazilian sensation Ramon Rocha Queiroz brings excitement, foreign flair, and phenomenal proportions to the IFBB Classic Physique division. After notching consecutive 2nd place Olympia finishes, Ramon Dino wants the crown in the 2023 Olympia.
He recently blasted his legs with a hardcore workout highlighting the focus and drive needed to beat Chris Bumstead.
At just 27 years old, Ramon Dino already possesses one of the top Classic Physique frames in the world.
After exploding onto the pro scene in 2021, he earned back-to-back runner-up placings at the Olympia behind dominant champion Chris Bumstead.
With the coveted Olympia title in his crosshairs for 2023, Ramon Dino continues improving his physique.
He recently targeted his legs in the gym with intense exercises and weight.
Ramon Dino's training intensity reflects his motivation to solve the CBum puzzle and achieve the ultimate dream of becoming Mr. Olympia.
Building His Lower Body Arsenal
Ramon Dino began the workout with leg extensions, warming up his knees, and blasting his quads.
Moving to hack squats, he hoisted impressive weights for reps to ignite his quads, glutes, and hamstrings. Hack squats allow heavy loading without spinal compression.
Shifting the focus to the hamstrings, Ramon Dino moved to seated leg curls. With hips flexed, seated curls strongly target the hamstrings across their entire range of motion.
Ramon Dino controlled the negative on each rep to maximize time under tension.
Finishing off, he hit the abduction machine. Pushing his legs outward built stability and accentuated sweep.
Ramon Dino powered through the burn, exemplifying his willingness to suffer in the gym.
Structure to Match the Current Greats
After earning his pro card in 2018, Ramon Dino spent years strategically growing into his tall frame before debuting in 2021.
Now standing 5'11" and weighing around 205 pounds on stage, his proportions rival the division's current elite.
Ramon Dino boasts a complete physique combining:
Broad shoulders tapering to a V-taper
Full, sweeping thigh muscles
A defined, ripped midsection
Balanced arm development
A small waist relative to his shoulder-width
His shape displays the ideal X-frame with a wide upper body balanced by muscular legs. Ramon Dino also nails his posing routines to showcase optimum flow.
His genetic gifts provide an ideal foundation, now sharpened by precision training.
Constant Progress at the Olympia
After his long-awaited pro debut in 2021, Ramon Dino immediately proved he could contend with the world's best.
He earned 2nd place at the 2021 Europa Pro before achieving a remarkable 5th place finish at that year's Olympia.
In 2022, Ramon Dino built on his debut success with two more runner-up placings.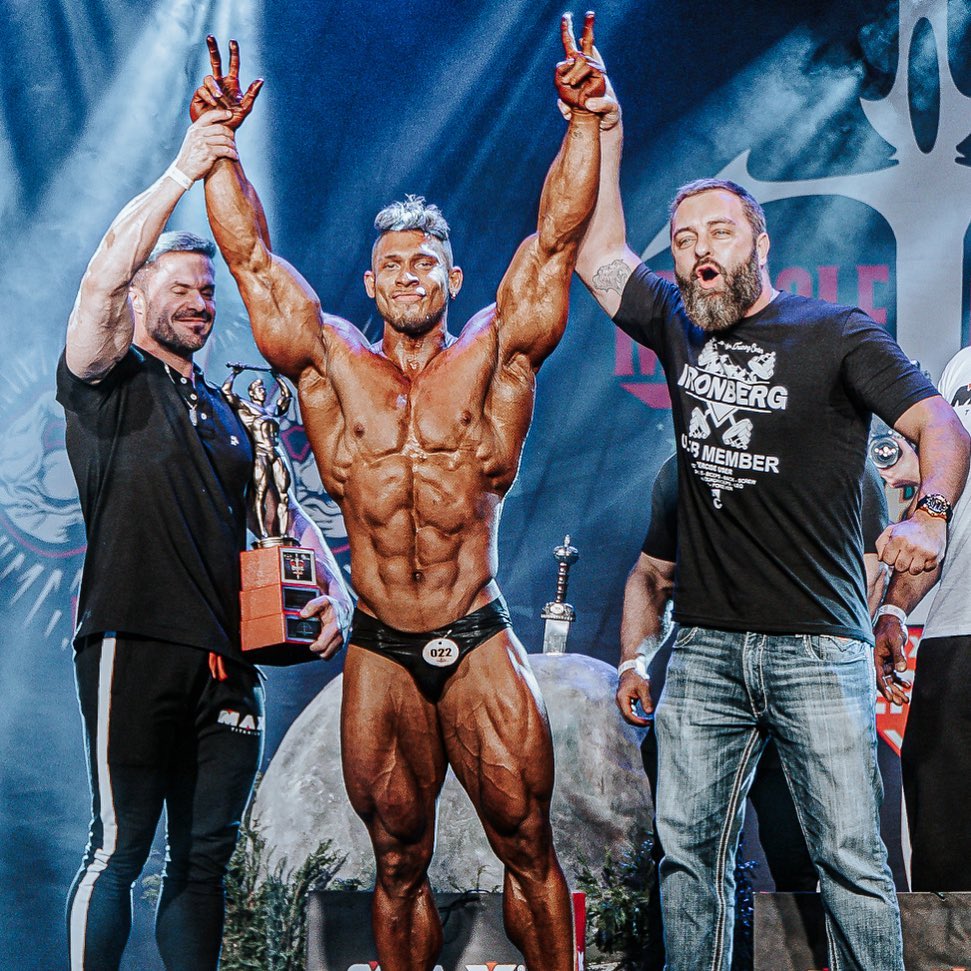 At the 2022 Arnold Classic, he pushed challenger Urs Kalecinski to the limit before settling for 2nd.
He replicated that placing at the 2022 Olympia, confirming his status as Bumstead's fiercest threat.
Ramon Dino has his sights set firmly on the Olympia title for 2023. With current champ Bumstead sidelined by injury this year, Ramon Dino recognizes the huge opportunity to claim the crown if he brings his best. His leg session displays the attitude needed to win.
Other Contenders Emerging
While Ramon Dino and Bumstead have dominated the last two Olympia shows, Kalecinski and newcomer Terrence Ruffin are also dangerous.
Ramon Dino edged Kalecinski again at the 2023 Arnold, but the German star was pushed by him.
Meanwhile, Ruffin announced his arrival by winning the 2022 New York Pro.
His shape and lines are earning comparisons to Bumstead. Ruffin seems poised to make an immediate Olympia impact.
With Bumstead's status uncertain, Ramon Dino must be wary of the new threats like Ruffin.
But after two years of learning the Olympia stage, he has the experience edge on his side as long as he nails conditioning. A changing of the guard could happen in 2023.
Serious About Defeating Bumstead
Make no mistake – Ramon Dino's ultimate focus remains on solving the Chris Bumstead puzzle.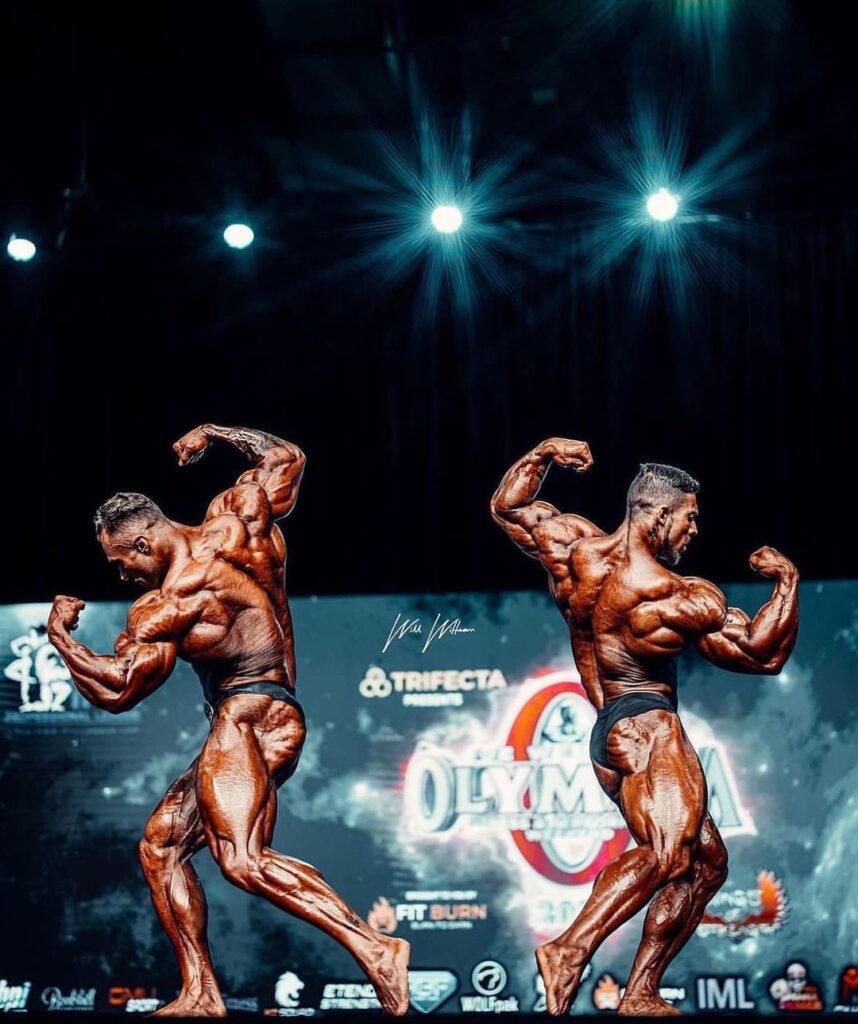 Bumstead's five consecutive Olympia wins have many proclaiming him unbeatable. But Queiroz is tired of being the runner-up.
By training like a champion and learning from past defeats, Queiroz is determined to finally break through.
Whether Bumstead competes or not, Ramon Dino wants to prove his time has come by earning the Sandow.
He works relentlessly towards making that dream a reality in Las Vegas.
At just 27 years old, Ramon Dino's prime years in Classic Physique are ahead of him.
By adding further refined size and dialing in his rugged conditioning, he has all the tools needed to become Mr. Olympia.
For the driven Brazilian, anything less than the ultimate title simply won't suffice.
Delivering at the 2023 Olympia
After bitter close calls against Bumstead, Queiroz heads into the 2023 Olympia with a renewed fire.
Winning his second straight Arnold Classic shows he is still improving. Now he looks to replicate that formula on bodybuilding's biggest stage.
The intense leg session gave a glimpse into Ramon Dino's mindset this year – focused, determined, yet composed.
He knows exactly the package required to conquer Olympia and is putting in the work intelligently to hone his physique.
If Ramon Dino can bring his most dangerous blend of size, balance, and razor-sharp conditioning to Las Vegas this November, the coveted title could be his for the taking.
The time has come for this Brazilian phenom to complete his ascent to the pinnacle of bodybuilding.