Olima Omega is a fitness star, coach, model, author, and actor from Dublin, Ireland. With his love for fitness and a determination to succeed, Olima has made a name for himself online, inspiring others to live a healthy and active lifestyle.
From his early beginnings to his current success, Olima has demonstrated that hard work, commitment, and a positive attitude can take a long way in reaching your dreams.
Olima Omega Early Life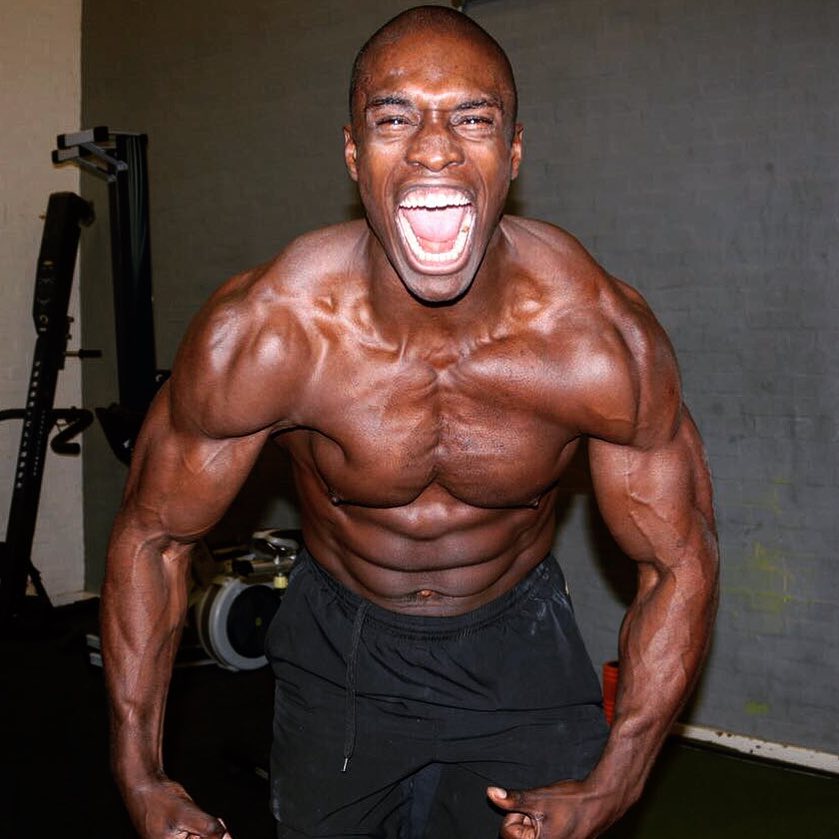 Paul Olima, best known as Olima Omega, was born o August 1986 in Dublin. He is the second youngest of six brothers and was raised in a multicultural background as his parents migrated from Nigeria to Ireland in 1974 for their living hoods.
Growing up, Paul was the class comedian with a sharp wit that smashed racial barriers and brought smiles to those around him.
Olima's father gave him a license to fight against anyone who used ethical offenses, which he used to his benefit as an assertive young boy. He surrounded himself with various friends and immersed himself in banter that broke down even more barriers.
At 19, Paul left Dublin for London but has always adored the values he understood growing up. He hopes that Ireland can continue to become more diverse and inclusive like London.
Despite facing discrimination, Paul has always kept a positive outlook and is proud of his upbringing. He completed his Graduation from Castleknock College and got a degree in Mental Health Nursing from Dublin City University.
Olima Omega Fitness Journey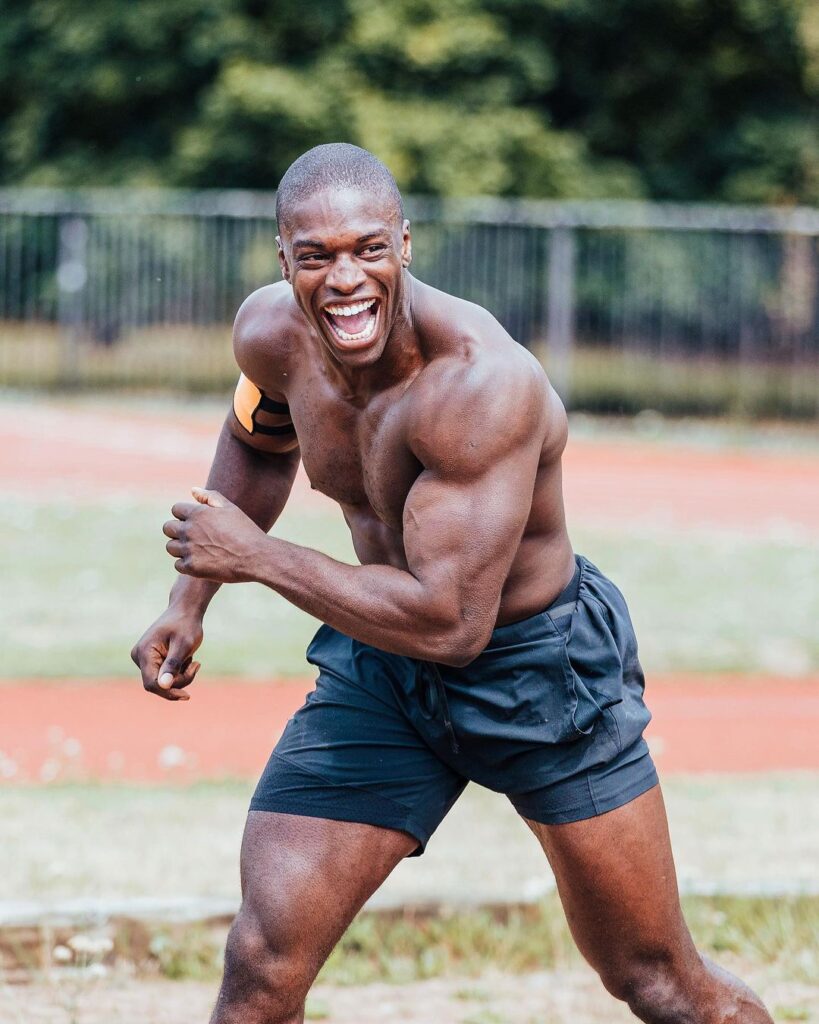 Olima Omega has had a remarkable fitness journey. He started as a football player, lifting weights to look good with endurance training, like 15 reps and super sets.
When he switched to rugby, he focused on building power through exercises like bench-pressing with three reps max, quick tempo, and jump squats for plyometric training. However, he decided to switch to bodybuilding and being as fit as possible due to injuries from playing rugby.
He is now an ambassador for MaxiMuscle, a sports and bodybuilding supplements company, and has competed against their athletes in competitions. Olima is committed to training drug-free and has stated that everything with MaxiMuscle is 100% batch-tested.
He is troubled by the rampant use of anabolic steroids in gyms across Ireland and the UK, and he has seen friends back home take steroids to achieve the perfect physique.
He emphasizes that he has been smashing the gym for 16 years and does not understand how some friends quickly achieved the same size.
Olima Omega Measurements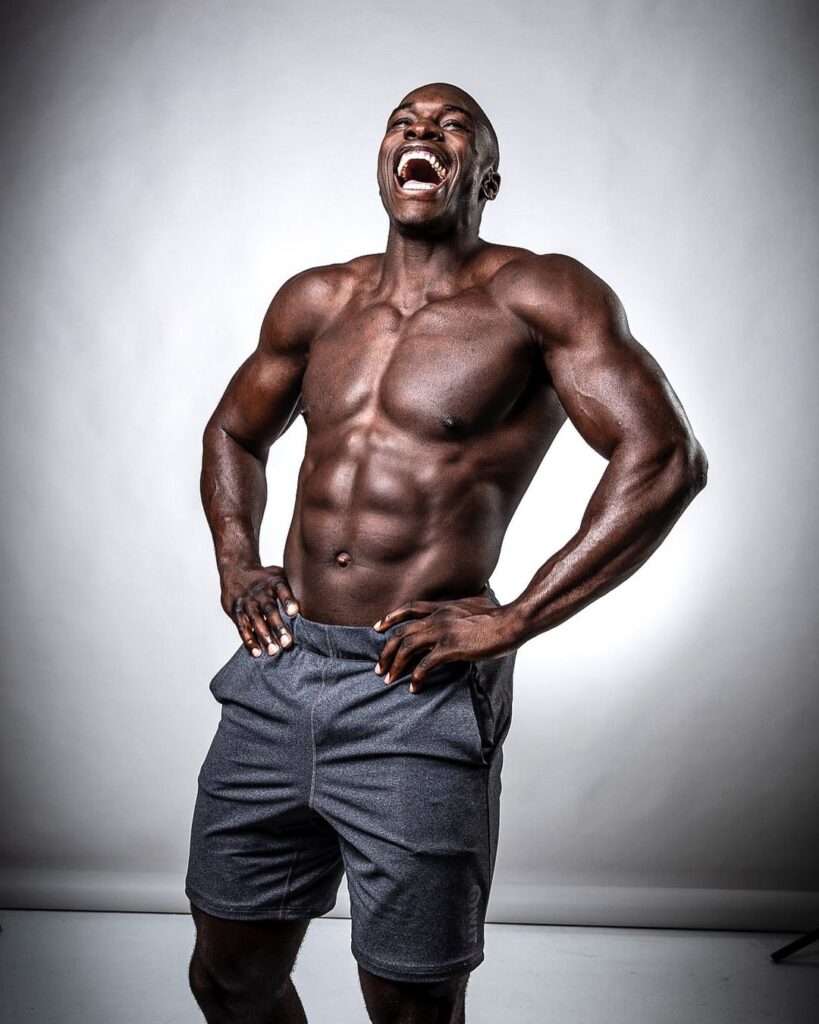 | | |
| --- | --- |
| Olima Omega Height | 6 Feet and 3 Inches |
| Olima Omega Weight | 90 to 100 KG |
| Olima Omega Date Of Birth | August 06, 1986 |
| Olima Omega Age | 37 Years |
| Olima Omega Arm Size | 17 Inches |
| Olima Omega Chest Size | 44 Inches |
| Olima Omega Religion | Christian |
| Olima Omega Nationality | Irish/British |
Olima Omega as an Actor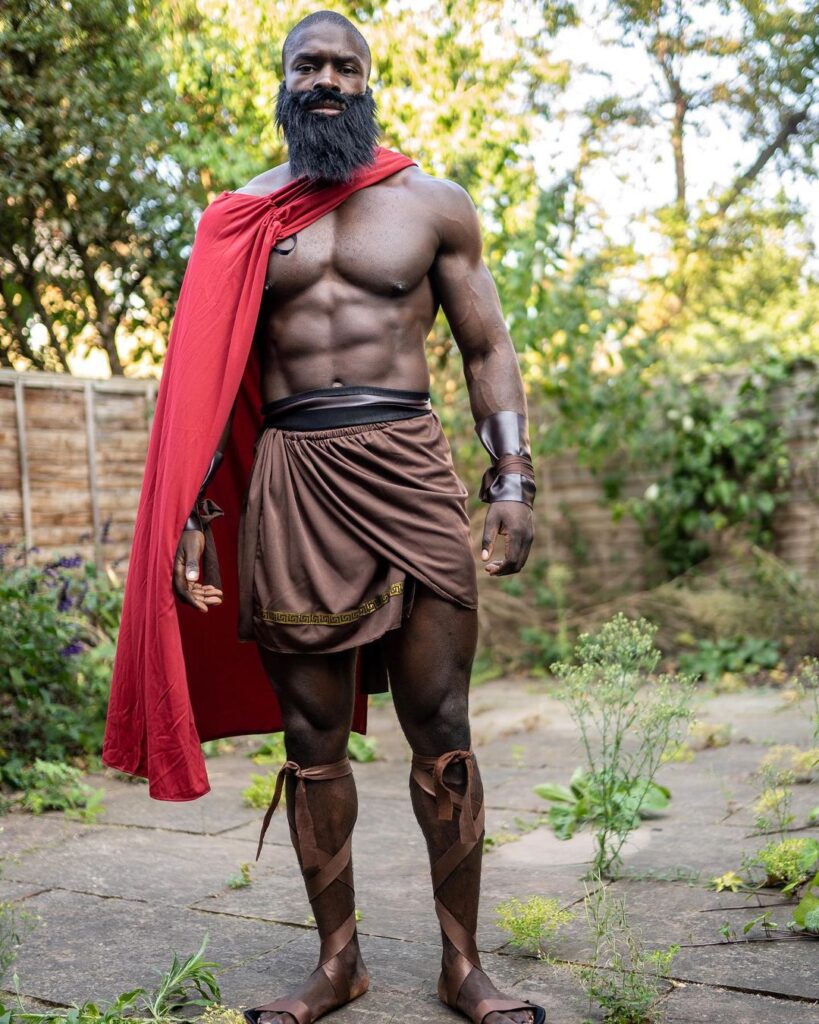 Apart from being a fitness coach and model, Olima has also performed in Hollywood as an actor, earning minor roles in movies such as The Legend of Tarzan and Justice League.
He was also a competition on ITV's dating show Take Me Out in 2016 and won the hearts of the British public when 27 girls left their lights on after his performance.
Olima Omega Wife
Olima Omega is a married man and a father of two daughters. However, it is worth noting that his wife has divorced him. Currently, Olima lives with his daughters and is fully devoted to caring for them.
Olima Omega Diet Plan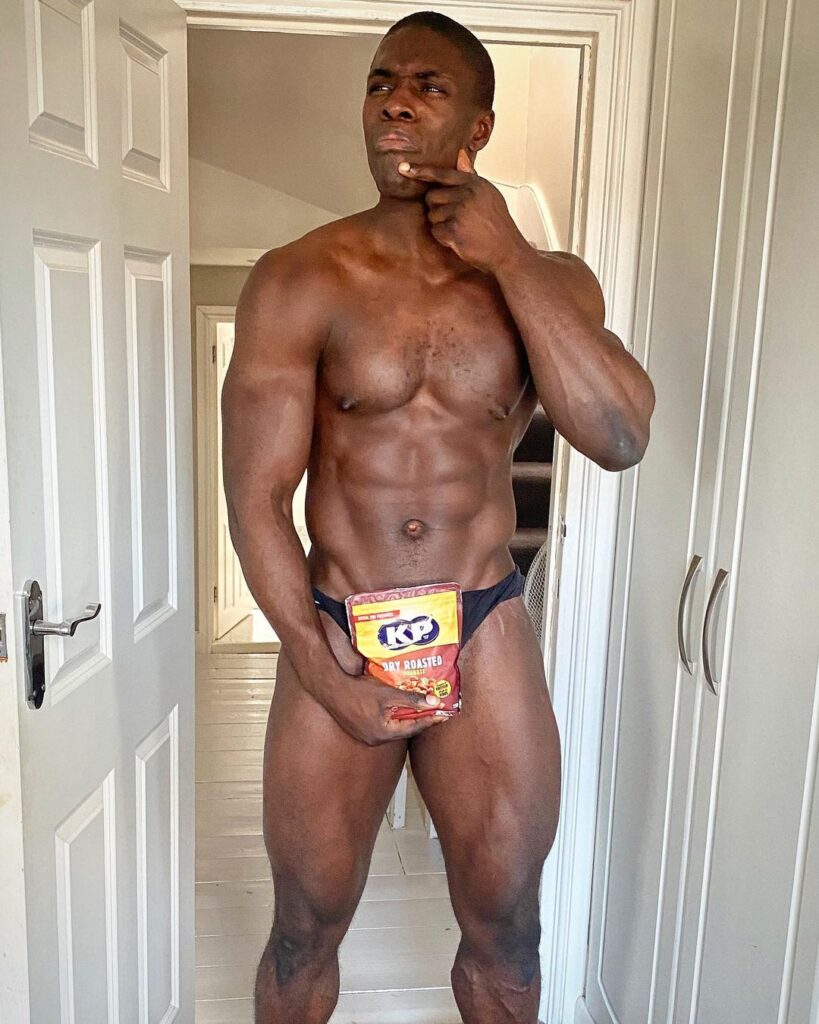 First thing in the morning, Olima has a shake made with two scoops of Maximuscle Cyclone and 300ml water. For breakfast, he typically has a large bowl of porridge.
At 10:00, he has a second breakfast of four scrambled eggs and three pieces of brown bread. At 13:00, he has another shake made with two scoops of Maximuscle Cyclone. For a pre-workout meal, he has pasta in his diet plan. He typically has two chicken breasts, vegetables, and rice for dinner.
Olima Omega Workout Routine
Olima Omega is known for its dedication to fitness and its intense workout routine. He wakes up bright and early at 5:00 am, ready to tackle the day ahead.
His first stop is the gym, which he hits by 6:00 am. He begins with a bodyweight circuit using TRX equipment, focusing on building strength and endurance.
At 8:00 am, Olima switches gears and spends two hours working on flexibility with foam rollers and held stretching, primarily for his lower body. This is a critical part of his routine, as it helps to prevent injuries and keep him limber.
Olima's second workout of the day is at 11:00 am. This session is about functionality and mobility, with exercises designed to improve his range of motion and overall performance. He also includes a chest session to help build strength.
By 15:00, it's time for Olima to focus on squats, an exercise he considers a cornerstone of his fitness regimen. He works hard to maintain proper form and technique, ensuring he gets the most out of every rep.
Olima adds another TRX and bodyweight outdoor circuit to his routine, along with some stretching in his living room. His workouts are carefully designed to improve his overall fitness, focusing on functionality, mobility, and building strength.
Olima Omega Net Worth
Olima Omega's net worth is estimated to be around 1.4 million dollars. He has succeeded in various fields, including fitness coaching, acting, writing, sports, and social media, contributing to his net worth.
FAQs
How Tall is Olima Omega?
Olima Omega is 6 feet and 3 inches tall.
How Old is Olima Omega?
Olima Omega is 37 years old. 
Who is Olima Omega?
Olima Omega is a Dublin fitness star, coach, model, author, and actor. With his love for fitness and a determination to succeed, Olima has made a name for himself online, inspiring others to live a healthy and active lifestyle.