The bodybuilding world is once again plunged into mourning with the tragic loss of one of its shining stars, Luis Manuel Lomelí, affectionately known as "El Charro." The Mexican Men's Open competitor met an untimely and violent end, being fatally shot in an armed attack in Mexico.
The devastating news of his demise first emerged through reports on lasillarota.com.
The Heart-Wrenching Night of October 26, 2023
On the fateful night of October 26, 2023, the bodybuilding community lost a beloved icon. Luis Manuel Lomelí, hailing from León, was popularly recognized as Charro Lomelí.
He was on his way to the gym after an evening meal at Rincón Gaucho, situated in Plaza Mayor, León.
A routine gym visit turned into a horrifying incident as, while driving on Juan Alonso de Torres Boulevard near the San Jerónimo neighborhood, an assailant in an approaching vehicle opened fire, ruthlessly ending his life.
The Bodybuilding Community in Grief
As the story continues to unravel, the shock and sorrow reverberate not only among Lomelí's fans but also within the entire bodybuilding community.
News of the untimely demise of yet another athlete has left the community reeling in disbelief.
Expressing collective grief, Rx Muscle posted on their platform: "Horrified to hear of Mexican bodybuilder Luis Manuel Lomeli (aka El Charro) who was fatally shot during an armed attack earlier tonight in Leon, Mexico.
We send our warmest wishes to Luis' family and his many fans in Mexico and around the world. Just, awful."
El Charro Lomelí: A Bodybuilding Force
Charro Lomelí's contributions to bodybuilding extended beyond his prowess on the stage.
He was celebrated as one of the leading bodybuilding coaches in Mexico, imparting his knowledge and passion to a new generation of athletes.
However, his journey in the Men's Open category is where he truly shone. Throughout his competitive career, he participated in high-profile events, leaving an indelible mark.
Notable competitions included the 2014 Tampa Pro, where he secured the 8th position, and the 2015 Ferrigno Legacy Pro, where he claimed an impressive 4th place.
His last official competition, the 2016 Ferrigno Legacy Pro, saw him finish 10th.
A Beloved Figure: Inside and Outside the Sport
Lomelí was more than just a top-tier professional bodybuilder he was a cherished and influential figure in the sport.
His social media presence, boasting over 159,000 followers on Instagram and more than 48,000 subscribers on YouTube, reflected his widespread appeal and the genuine affection his fans held for him.
Unfortunately, the bodybuilding community has been struck by a series of tragic losses in recent times, leaving a void that is impossible to fill.
Just under two weeks before Lomelí's demise, the bodybuilding world mourned the loss of Eustácio Batista Dias, a former Brazilian bodybuilding champion who was executed inside a gym at the young age of 27.
Furthermore, another Brazilian standout met an untimely end at 29 due to complications arising from liver surgery.
A Glimpse into El Charro Lomelí's Competition History
To understand the legacy left by El Charro Lomelí, it's imperative to reflect on his competitive journey:
2012
Wings of Strength Chicago Pro-Am Extravaganza — 13th Place
Bodybuilding Weekly Championships — 15th Place
Europa Super Show — 6th Place
2013
Wings of Strength Chicago Pro — 16th Place
Europa Super Show — 13th Place
2014
Golden State Grand Prix — 10th Place
Tampa Pro — 8th Place
2015
Ferrigno Legacy Pro — 4th Place
2016
Tampa Pro — 16th Place
Golden State Pro — 10th Place
Ferrigno Legacy Pro — 10th Place
A Heart-Wrenching Loss: El Charro's Legacy Lives On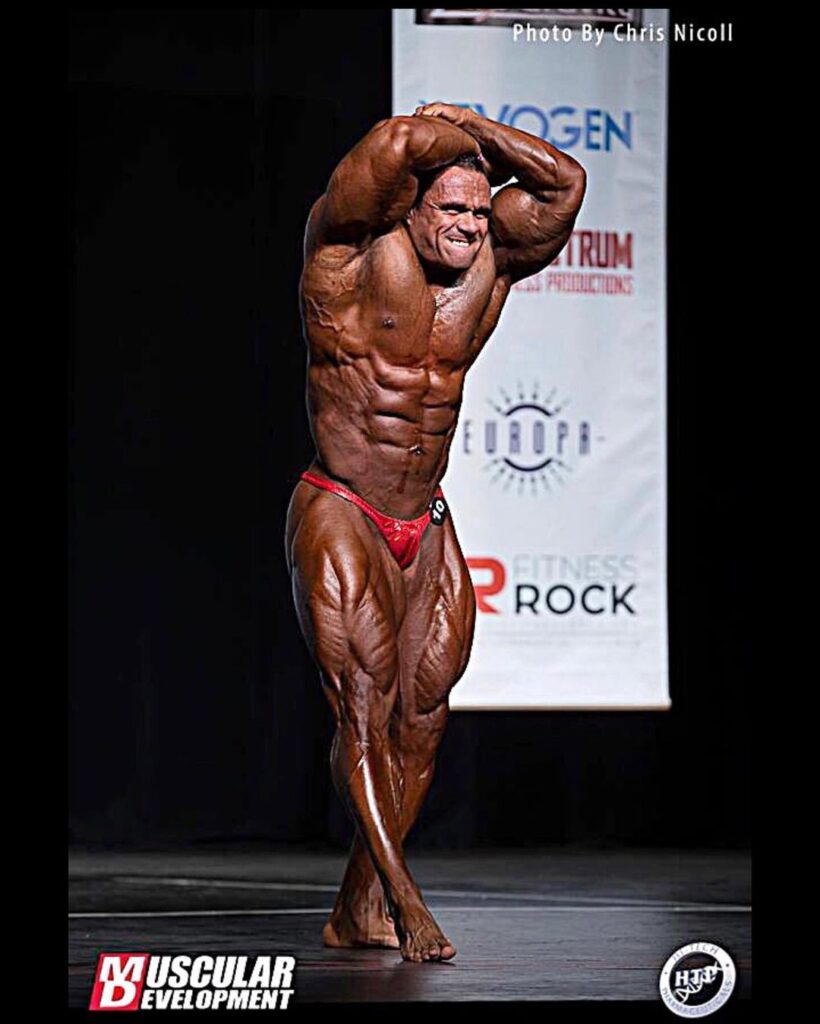 The bodybuilding community is left in shock and heartbreak over the tragic end of Luis Manuel Lomelí "El Charro." He leaves behind a legacy of dedication, passion, and a commitment to the sport that will forever be remembered.
Though his life was cut short, his influence on the sport and the countless lives he touched will continue to inspire and shape the world of bodybuilding.
In a sport driven by resilience and determination, El Charro Lomelí's memory will stand as a testament to these values.