Anthony Oluwafemi Olaseni Joshua, born October 15, 1989, in Watford, Hertfordshire, is a British professional boxer and a unified world heavyweight champion.
Known for his physical prowess and powerful punches, Joshua has represented Britain in prestigious sporting events, including the Olympics and Commonwealth Games.
Starting his athletic journey as a footballer and sprinter, Joshua later transitioned to boxing, where he achieved remarkable success both as an amateur and a professional.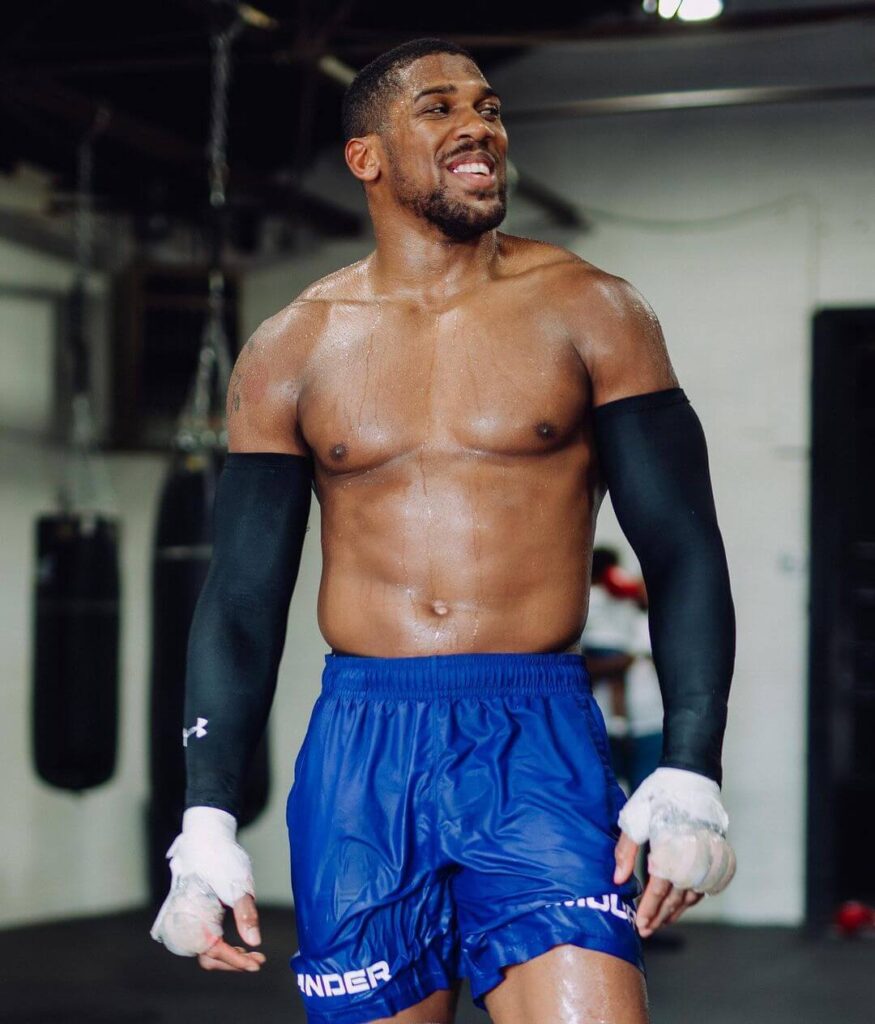 His rise from a troubled teenager to a dominant force in the heavyweight division has captivated audiences worldwide.
Joshua's sporting career began to take shape during his time at Kings Langley Secondary School in Watford. He excelled in football and athletics and showcased his sprinting talent by breaking the 100m record with 11.6 seconds.
Despite his early athletic success, Joshua initially pursued a career as a bricklayer before his cousin, Ben Lleyemi, introduced him to the Finchley Amateur Boxing Club in Barnet.
In 2009 and 2010, Joshua consecutively won the Haringey Boxing Cup, setting the stage for his impressive amateur career.
He went on to win all 18 fights at the amateur level, including the Senior ABA Championships. Despite being offered £50,000 to turn professional, Joshua declined and continued to make his mark on the international stage.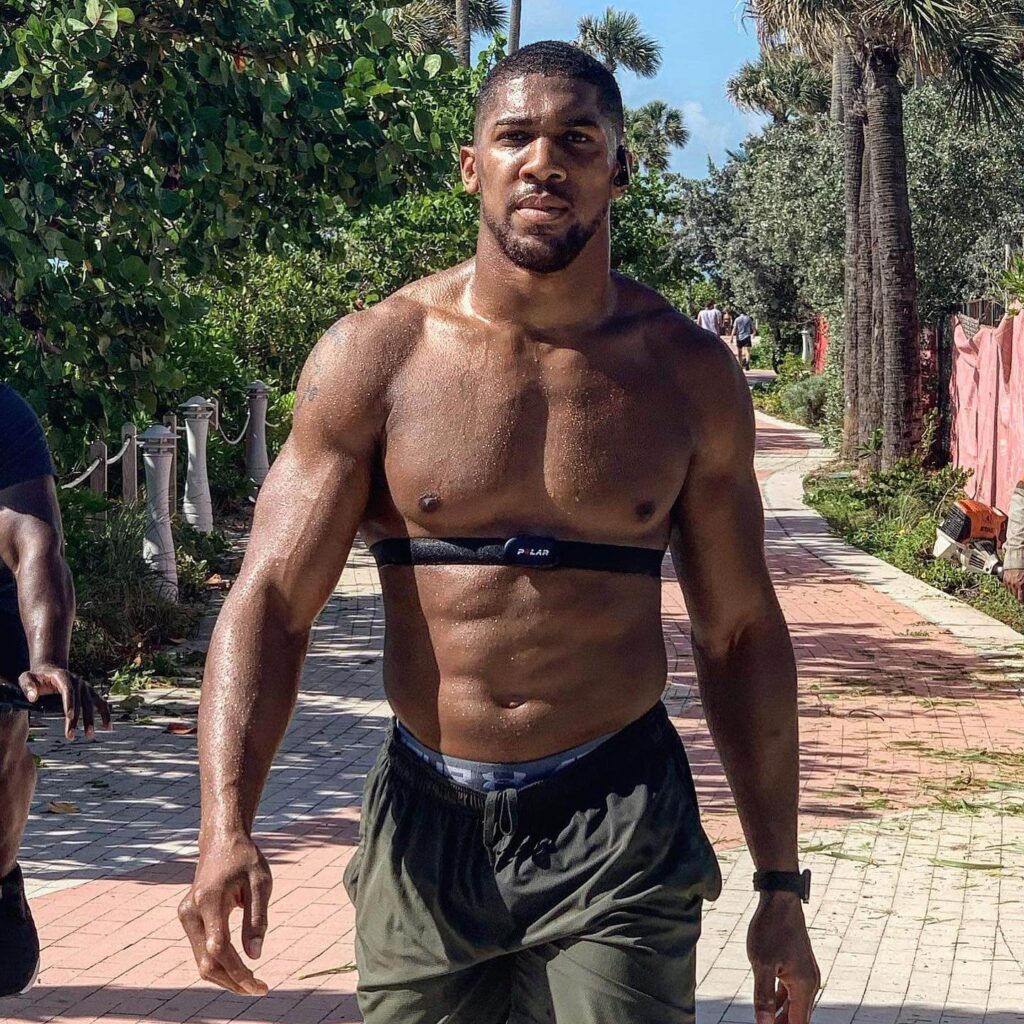 At the European Amateur Boxing Championships in June 2011, Joshua defeated opponents such as Eric Berechlin and Chathal McMonagle before being halted by Romanian boxer Mihai Nistor.
Later that year, his World Amateur Boxing Championships performance secured him a spot at the 2012 Olympic Games.
Joshua's amateur record stood at an impressive 40-3, earning him the prestigious title of Amateur Boxer of the Year by the Boxing Writers Club of Great Britain in 2011.
At the 2012 London Olympics, despite his inexperience on the international stage, Joshua clinched the gold medal in the super heavyweight division by defeating Italy's Roberto Cammarelle.
In October 2013, Joshua made his professional debut under Matchroom Sport, commencing a three-year unbeaten streak in all 19 fights. By the age of 24, he secured the WBC International Heavyweight title.
Joshua's professional journey continued with victories over Gary Cornish for the Commonwealth heavyweight title and Dillian Whyte in defense of that title.
In 2016, Joshua faced IBF heavyweight champion Charles Martin and emerged victorious, claiming his first world title. He successfully defended his title against Dominic Breazeale and Eric Molina.
However, the defining moment of his career came in April 2017, when he faced the legendary Wladimir Klitschko for the vacant WBA Super Heavyweight title.
With a stunning performance in front of a record-breaking crowd of 90,000 at Wembley, Joshua secured a thrilling victory in the 11th round, solidifying his status as a true boxing star.
While a rematch with Klitschko was highly anticipated, Klitschko announced his retirement in August 2017, ending the speculation.
Joshua's next challenge came against Carlos Takam, who replaced the injured Kubrat Pulev. Despite the last-minute change, Joshua successfully defended his WBA title in front of a crowd.
On January 8, 2018, Joshua faced Joseph Parker in a highly anticipated bout at the Principality Stadium in Cardiff. With the highest career payday of $20 million at stake, Joshua emerged triumphant, claiming the WBO title and retaining his WBA, IBF, and IBO belts.
Throughout his career, Anthony Joshua has proven to be a powerful puncher, a formidable opponent, and a draw for record-breaking views and audiences.
Anthony Joshua's Diet and Nutrition Plan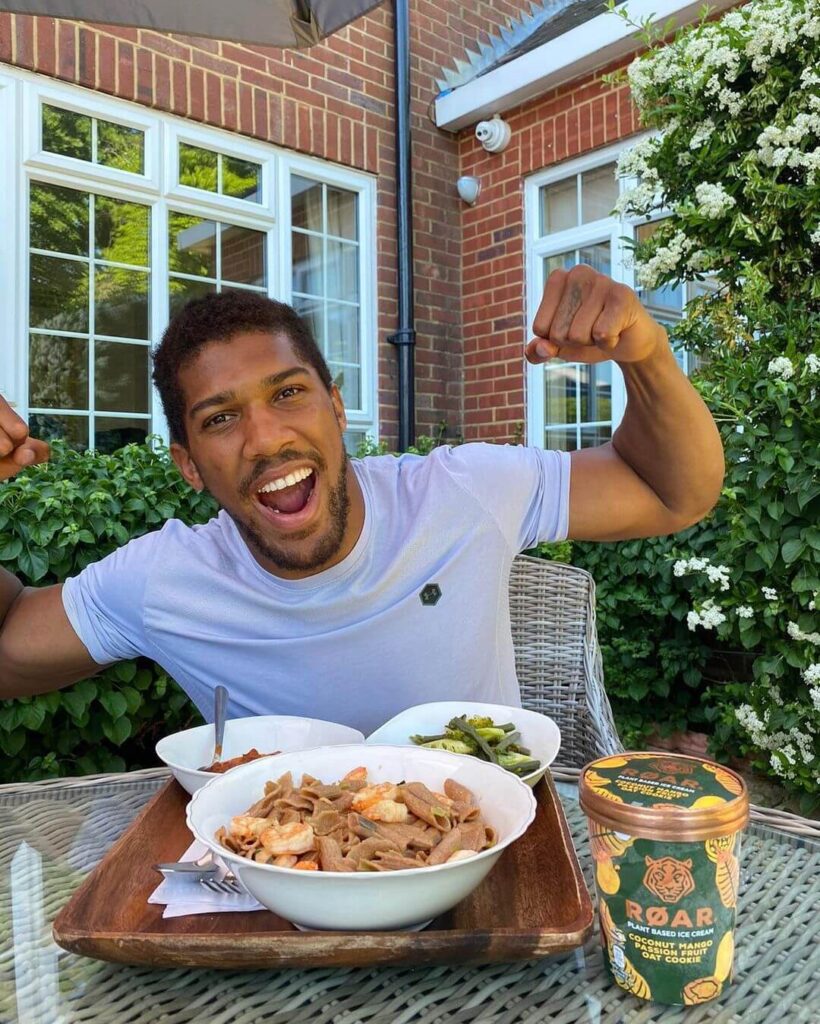 Anthony Joshua follows a comprehensive diet and nutrition plan to support his rigorous training and optimize his performance in the ring. While not entirely vegan, he incorporates vegan lunches into his routine during the build-up to fights.
Mark Ellison's nutritionist works closely to ensure he receives the necessary nutrients for his training and matches.
In the early part of the day, Joshua typically consumes eggs, porridge, yogurts, and fruits. As the day progresses, his meals include jacket potatoes, tuna, mayo, beetroot, and various vegetables.
He includes chicken, rice, mashed potatoes, and ample vegetables in the evening. He emphasizes hydration with plenty of water throughout the day and incorporates protein shakes between training sessions.
According to Ellison, Joshua consumes "huge amounts" of wholemeal pasta as part of his lunch, accompanied by a snack in the afternoon consisting of wholemeal sandwiches and energy gels. Joshua's menu may include fillet steak and lamb with sweet potatoes for dinner.
Occasionally, treats like meringue with yogurt, apple crumble, or apple pie with custard are included to provide some sweetness and additional calories.
While Joshua maintains discipline and avoids cheat days, he mentioned enjoying brownies with ice cream as a possible indulgence.
As part of his Nigerian heritage, he also includes traditional dishes such as yam, eba (a food staple), and egusi (a seed) in his diet.
Considering the intense demands of his training, Joshua's daily calorie intake ranges between 4,000 and 5,000 calories, about twice the recommended average for a man.
Ellison acknowledges that meeting these calorie requirements can be challenging, but they prioritize quality food sources, sourcing locally-sourced meat and fresh produce.
Joshua's dedication and willingness to consume a wide range of foods contribute to his ability to meet his nutritional needs effectively.
Anthony Joshua's diet combines protein-rich foods, whole grains, fruits, vegetables, and healthy fats to support his training and performance.
While incorporating vegan lunches and minimizing meat intake, he ensures he receives sufficient calories and nutrients to sustain his physical demands as a heavyweight boxer.
Anthony Joshua Workout Routine
Anthony Joshua's workout routine focuses on various elements, including strength, power, conditioning, and endurance, to maximize his performance in the ring.
Here is an example of a circuit that Joshua incorporates into his training, typically during the initial six weeks of his fight camp:
Rotational Medicine Ball Wall Toss
Sets: 3
Reps: 10 (each side)
Rest: 30 to 60 seconds between sets
Stand sideways, 3 meters from a flat wall.
Use a suitable weighted slam ball and twist it as you throw it against the wall.
Alternate the direction of the twisting throw for each set.
Weighted Pressure
Sets: 3
Reps: 8
Rest: 30 to 60 seconds between sets
Wear a weighted chain or use a rucksack filled with books.
Aim for a load that allows you to perform eight reps and three sets without compromising form.
Keep your elbows tucked in and close to your torso throughout the movement.
Advanced variations include using fists or attempting one-armed press-ups.
Weighted Bulgarian Split Squats
Sets: 3
Reps: 10 (each leg)
Rest: 30 to 60 seconds between sets
Use a sofa, footstool, or steps to elevate one foot.
Perform a lunge using the load-bearing knee, then drive through the heel to return to the starting position.
You can hold weights in each hand for added resistance.
Side-to-Side Jumps
Sets: 3
Time: 60 seconds
Rest: 30 to 60 seconds
Start in a quarter-squat position.
Perform explosive lateral jumps from side to side.
To increase difficulty, create a pile of pillows or obstacles to jump over.
Wall Sits
Sets: 3
Time: 60 seconds
Rest: 30 to 60 seconds
Stand with your back against a firm wall.
Bend your knees until your thighs are parallel to the floor.
Maintain the position for one minute.
Increase difficulty by holding a weighted object on your lap.
Step Up
Sets: 3
Reps: 10
Rest: 30 to 60 seconds
Use a step and stand 6 inches away from it.
Step onto the platform with one foot and return to the starting position.
Alternate between your left and right foot.
Use your opposite arm as a counterbalance.
Increase the height of the step to intensify the exercise.
Stair Crawl
Sets: 3
Reps: 10 climbs
Rest: 30 to 60 seconds between sets
Start at the bottom of a flight of stairs.
Crawl up each step, moving your opposite arm and leg forward simultaneously.
Adjust the number of reps based on the length of your staircase.
For added intensity, sprint up the stairs instead of crawling.
Shadow Box
Sets: 3
Reps: 10
Rest: 30 to 60 seconds between sets
Stand with your lead foot forward (same side as your non-dominant hand).
Bend your knees slightly and tuck your elbows to your sides.
Jab with your lead hand and twist your body for power.
Repeat the combination quickly.
Double-Unders
Finish the circuit with double-unders to raise the heart rate.
Use a jump rope and jump so that the string passes under your toes twice per jump.
Aim for 30 to 60 seconds of continuous double-unders.