Irfan Asghar is an IFFB Pro Bodybuilder from Karachi, Pakistan. Irfan Asghar competes in the Classic Physique Category.
Irfan Asghar wants to compete in Olympia against the best bodybuilders in the world like Chris Bumstead, Terrence Ruffin, Michael Daboul, Breon Ansley, and Ramon Dino.
Irfan Asghar Early Life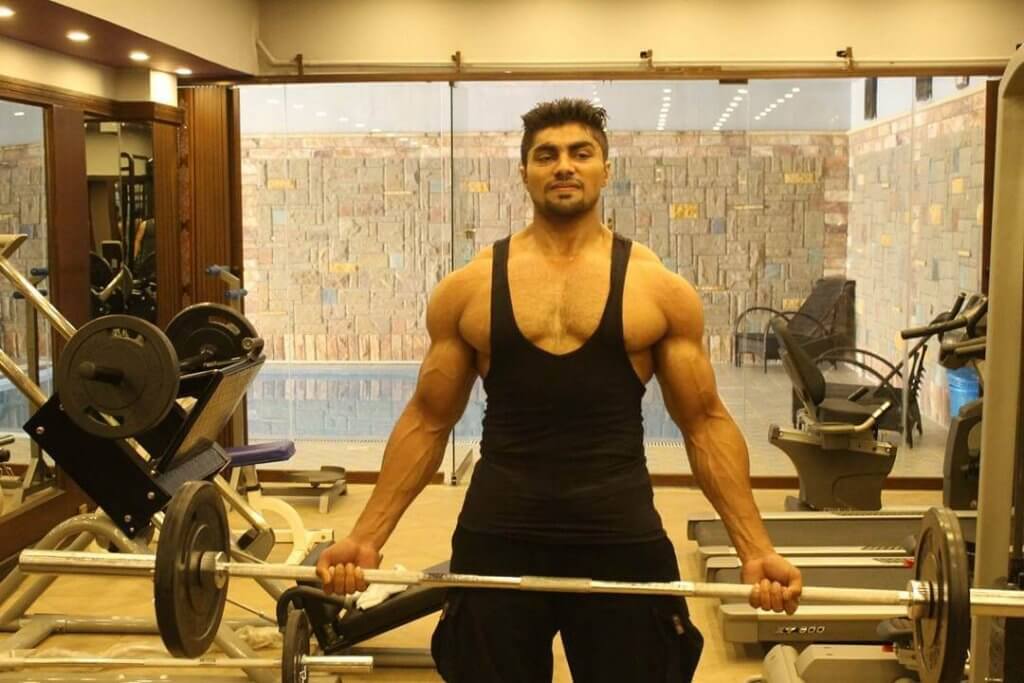 Irfan Asghar was born in 1994, at Jalal Pur Jattan, Gujrat, Pakistan. At the age of 11, he started training in a local gym. Irfan moved to Karachi for bodybuilding some years ago. Now, he lives in Karachi, Pakistan. He runs a gym in Karachi.
Irfan Asghar's Bodybuilding Journey
Irfan Asghar started his bodybuilding journey at the age of 11. He was a skinny boy in his childhood. Irfan started his bodybuilding journey to look smart and handsome. But soon his interest changed into a passion when he saw Arnold Schwarzenegger.
Arnold Schwarzenegger inspired Irfan a lot as he just wanted to look like Arnold Schwarzenegger. So he worked very hard in the gym to meet his ideal Arnold Schwarzenegger.
Irfan Asghar Bodybuilding Career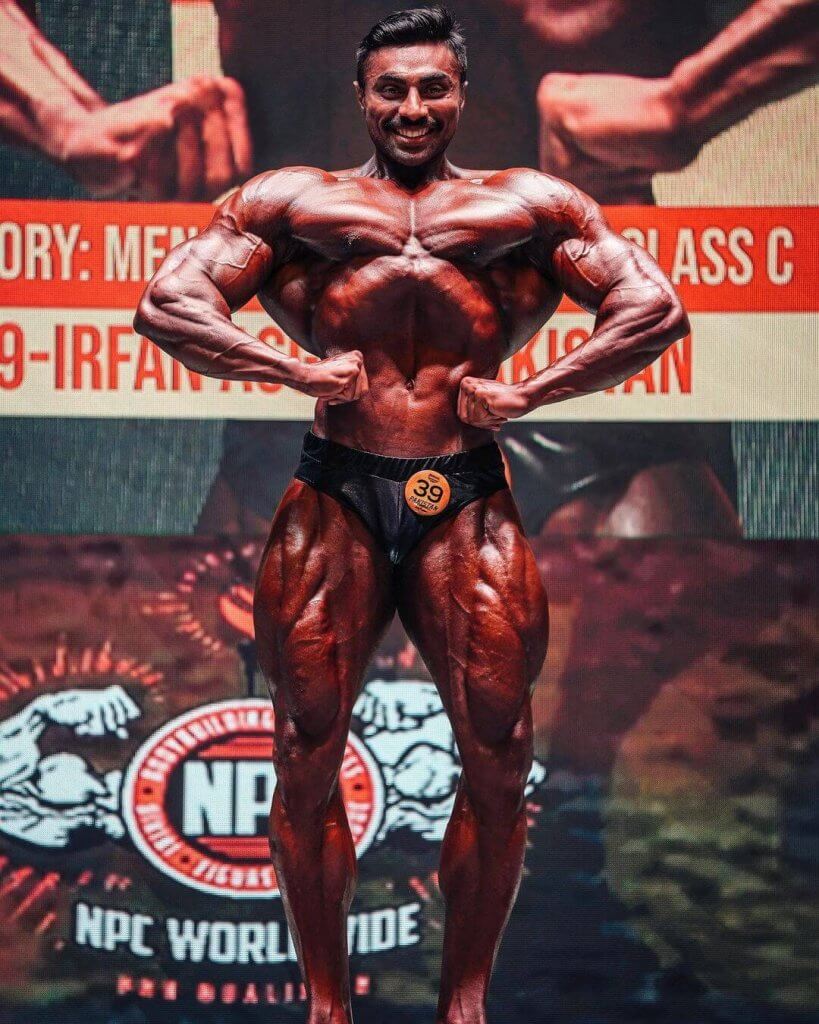 In 2013, Irfan competed in the Mr. Punjab contest for the first time and won the title of Mr. Punjab. Irfan Asghar contested in the Mr. Pakistan 2021 show and became a symbol of strength for the whole nation after becoming Mr. Pakistan 2021.
Irfan has participated in a world bodybuilding championship in Spain(1) and placed 5th in the show. In 2022, he amazed the world of bodybuilding after winning his pro card at the amateur Olympia Pakistan. He is committed to winning the Mr. Universe title soon.
Irfan Asghar Training
Irfan Asghar usually trains five times a week, doing cardio on five, or sometimes even all six of those days. Irfan starts his day with 30 minutes of cardio, as this provides him the best results for fat loss.
Irfan trains generally don't last as long as in the off-season, but they are usually more intense; having more drop sets, pushed reps, and super sets. Irfan believes that most of the potential gains from strength training come from big lifts such as:
Irfan Asghar Diet Plan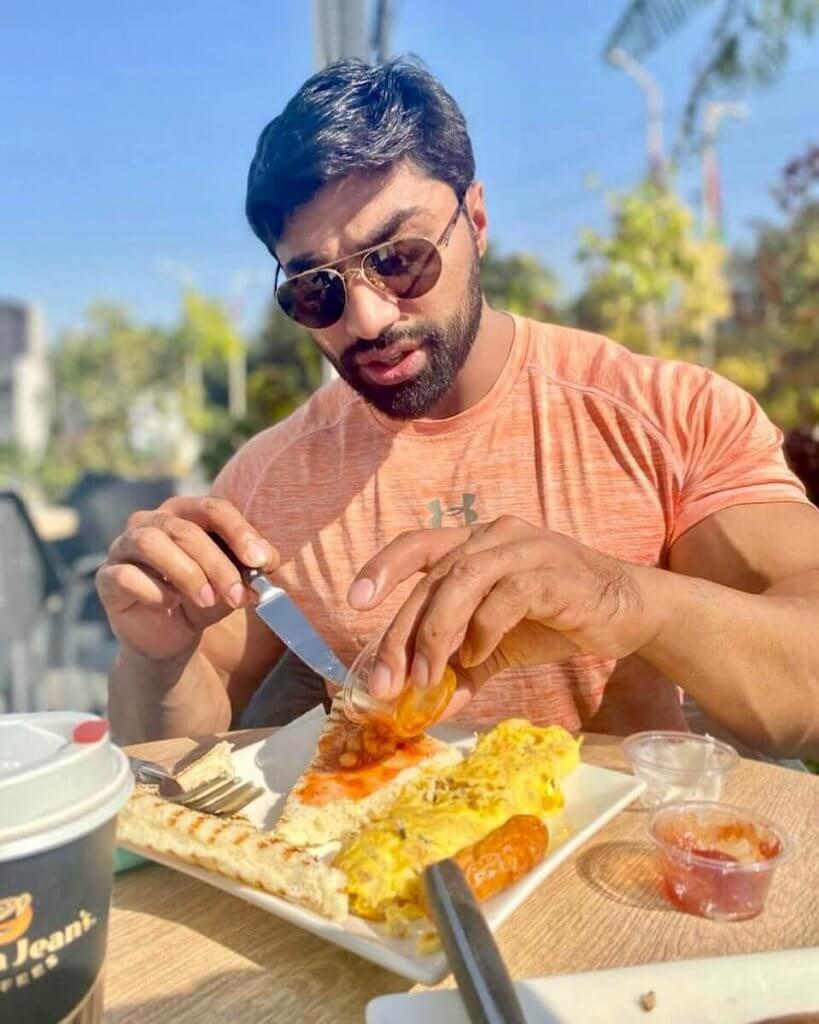 Irfan varies his diet depending on his current objectives. He'll eat healthily and comfortably in the off-season, giving himself the freedom to spoil in cheat meals several times a month and protein powder.
But, during the in-season, things get much more rigid. During this period, Irfan cuts out all processed foods, sugars, oily foods, and everything that is calorie-dense. This means he'll only eat lean, low-calorie foods, including lots of green vegetables and salad.