The highly anticipated 2023 Vancouver Pro bodybuilding event is just around the corner, promising a thrilling weekend filled with exceptional displays of athleticism.
Returning to Abbotsford, BC, Canada, this year's event will feature six divisions, with winners securing their qualification for the prestigious 2023 Olympia.
Changes to Olympia Qualification
A notable change in this year's Olympia qualification system has set the stage for intense competition. Athletes who did not place in the top three in the previous year or the top five in the Men's Open must now win a show to secure qualification.
The points-based qualification system is no longer in effect, while previous winners of an Olympia title enjoy lifetime eligibility.
Men's Open Division
With reigning champion Iain Valliere opting not to defend his title, a new Men's Open champion will be crowned at the 2023 Vancouver Pro.
Let's look at the roster and highlight three competitors with a strong chance of claiming victory this weekend.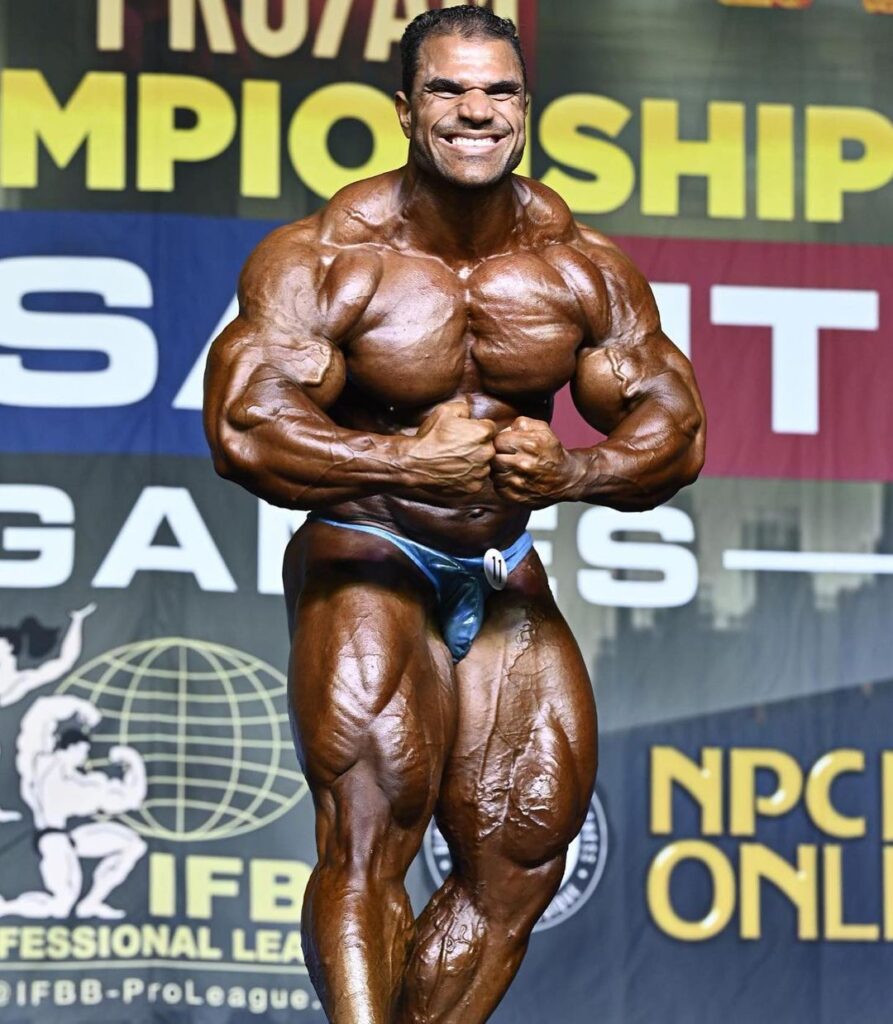 Hassan Mostafa has consistently improved, but questions remain about his conditioning. After qualifying for the 2021 Olympia through the points system and finishing 13th, Mostafa missed out on competing on the Olympia stage.
However, he returned in 2023 and secured a runner-up spot at the Toronto Pro Supershow.
To qualify for the Olympia this year, Mostafa must win the Vancouver Pro and address any concerns about his conditioning, particularly his abs and midsection.
Stan De Longeaux
Another formidable contender, Stan de Longeaux, has been making waves with his impressive physique updates. If he brings his best conditioning to the stage, de Longeaux will undoubtedly challenge Mostafa.
Having finished fourth at the 2022 Legion Sports Fest Pro, de Longeaux is eager to secure his ticket to the Olympia, an opportunity he has yet to have since 2019.
Prince Boabang
A dark-horse competitor to watch out for is Prince Boabang, who appears to be in his best shape as a professional. Previously competing as a 212 competitor, Boabang is now ready to take on the most prominent athletes in the world.
While he may lack a bit in his legs and lower body compared to the top contenders, a strong performance combined with potential slips from others could allow Boabang to emerge victorious.
As he continues to improve, Boabang poses a growing threat in the Men's Open division.
Full Rosters for the 2023 Vancouver Pro
Aside from the Men's Open division, the 2023 Vancouver Pro will showcase talent across five other divisions.
While there won't be any repeat champions this year, the event promises a diverse range of competitors in each division, all vying for success and recognition.
Classic Physique, Men's Physique, Fitness, Figure, and Bikini divisions will all feature highly skilled athletes ready to showcase their hard work and dedication on stage.
With names like Isaac Baier, Ashley Kaltwasser, and many others on the rosters, fans can expect an incredible display of talent and a fierce battle for the top spots in each division.