Liver King is an American Bodybuilder, Health Coach, Social Media Star, Influencer, entrepreneur, and self-proclaimed evolutionary hunter. He is best known for eating liver, meat, organs, eggs, milk, potatoes, maple, blood, syrup, junk food, and testes.
He lives his life like his ancestors and believes everyone can leave their modern lives for the betterment of humanity.
Whole Beast Protein and Liver King Protein Powder are supplements owned by Liver King and his wife, Queen Liver. Liver King Protein Powder is full of protein, peptides, growth factors, and natural vitamins.
The Liver King Protein Powder and Whole Beast protein are highly nutritious and help keep your body in excellent shape. These supplements help cure different deficiencies that your body may be suffering from.
Liver King Early Life
Liver King's real name is Brian Johnson. He was born in the United States of America in 1977. Liver King lost his father at a young age. He was brought up by his mother in San Antonio.
Liver King spent a hard childhood as weak, sad, and alone after his father's death. Liver King did not have a strong body in his childhood. He was a very soft and weak boy at his school.
Liver King completed his graduation in Biochemistry from Tech University Taxes. He is a Fitness Coach who loves his ancestral lifestyle and fitness health.
Liver King Career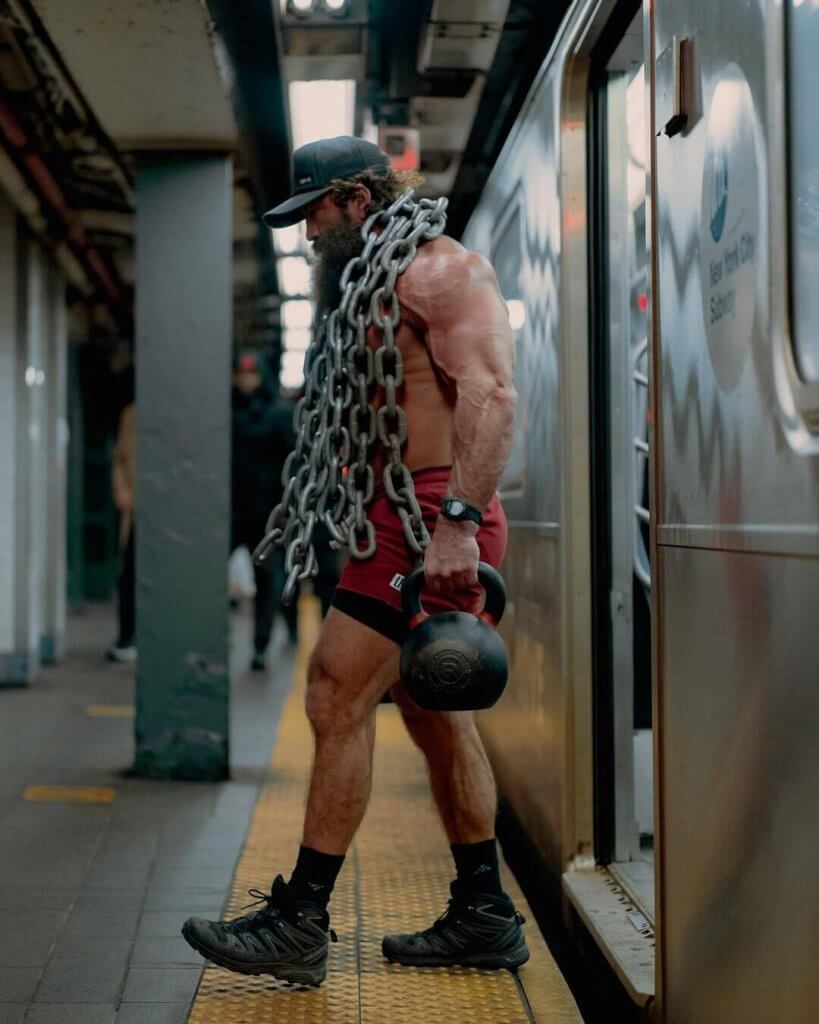 Liver King loves and advertises his Ancestral Lifestyle. He believes that eating raw materials is best for the human body.
Liver King's purpose behind this type of lifestyle is that he wants to make it famous and mainstream. He has been living this lifestyle for more than twenty years.
The main reason for his popularity and success is his unique idea of living like ancestors. He has more than 2 million followers on his Tiktok Account. His Instagram Account has more than 1 million followers.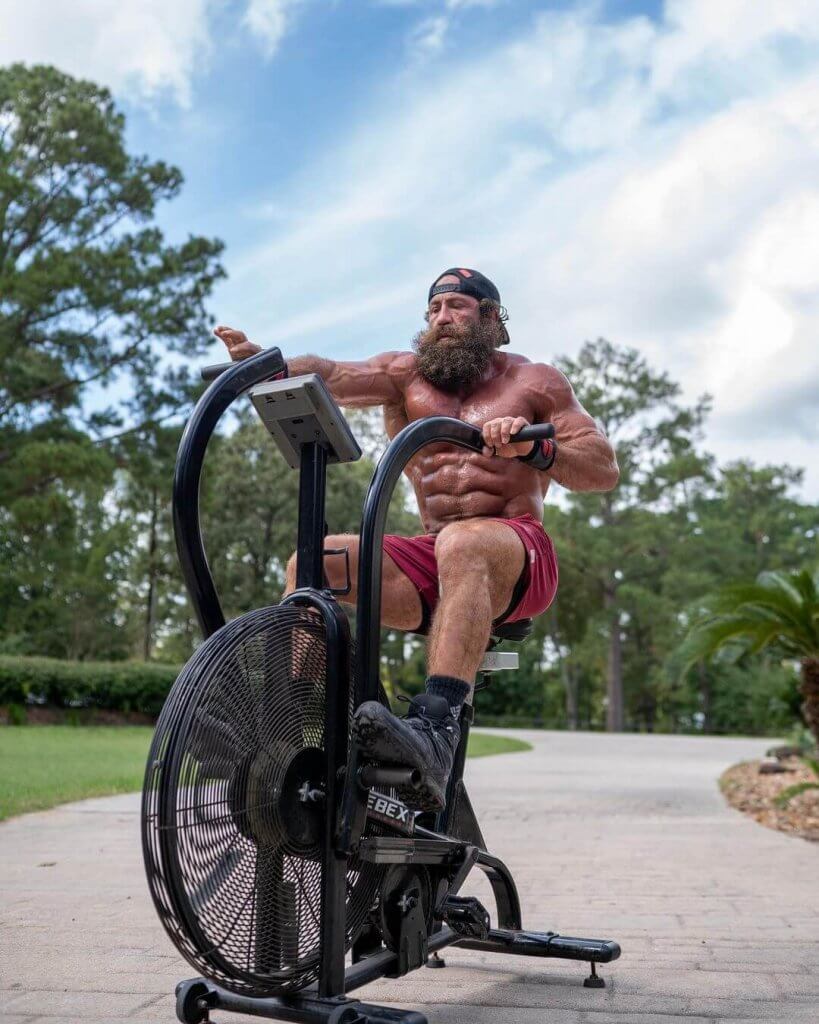 Liver King's Ancestral Tents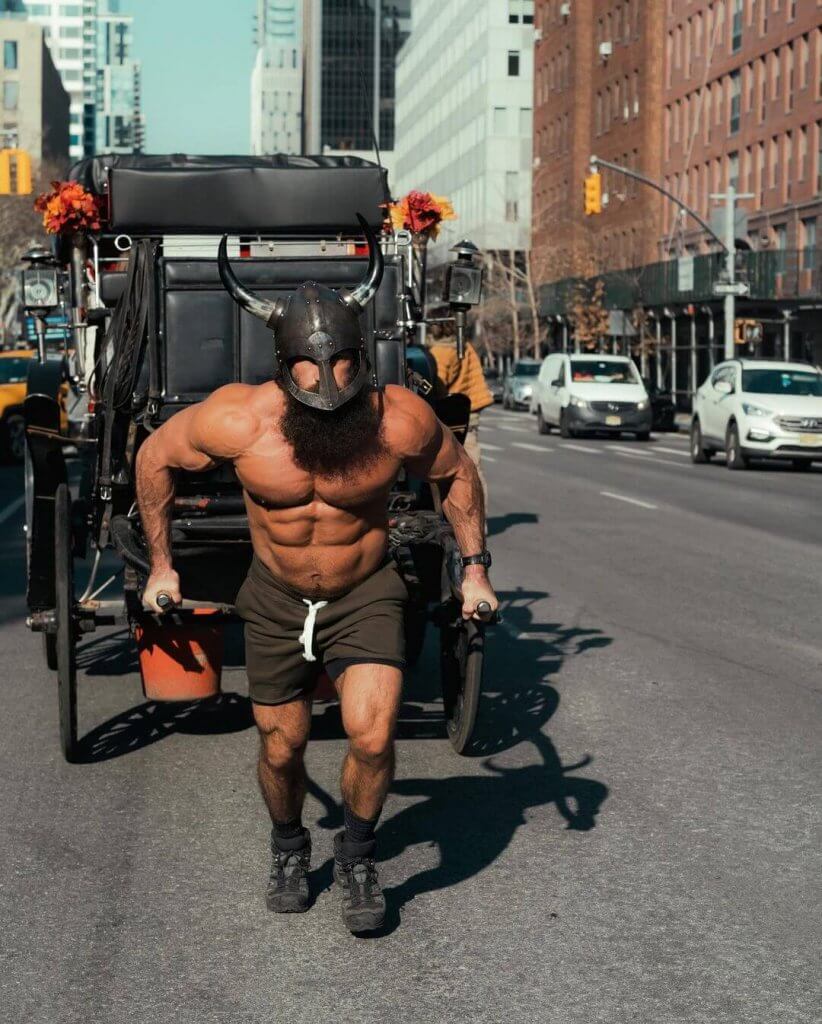 Liver King is an evolutionary hunter who thinks that the modern environment is the cause of the suffering of life.
He says that our ancestors discovered a simple and elegant way of living that enabled us to express the most elevated version of ourselves.
He believes in his nine ancestral tenets:
Eat
Move
Sleep
Cold
Sun
Connect
Shield
Fight
Bond
Why is the Name Liver King
He says that "Liver is King". Liver King eats the raw liver of different animals and other wild alpha organisms. The liver is a nutritional powerhouse of natural protein and vitamins.
Liver King Wife
In 2014, Liver King met Barbara. She was working as a dentist at that time. They started sharing their life, and soon they opened ups a dentistry practice and started to sell supplements. He married "Liver Queen" Barbra Johnson. The couple has two sons.
Liver King Diet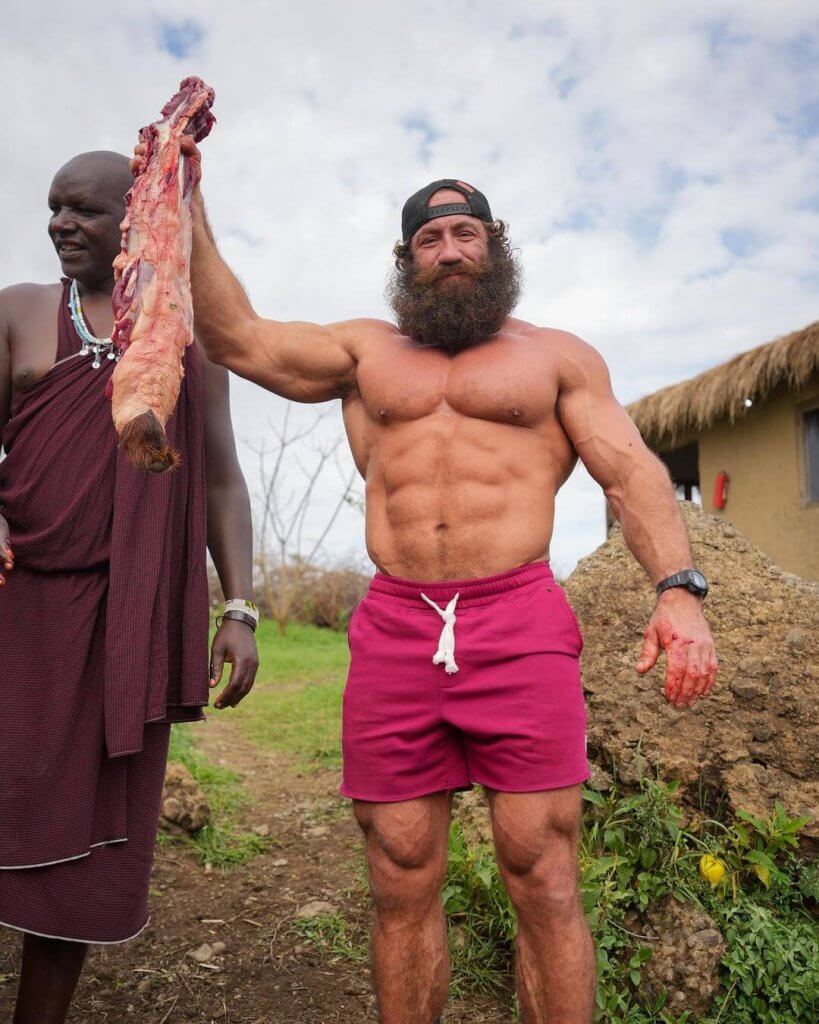 Liver King's diet is liver, meat, organs, eggs, milk, potatoes, maple, blood, syrup, junk food, and testes.
Liver King drinks a shake of collagen and protein with water and camel milk. He eats raw liver and raw bone marrow.
Liver King Body Measurement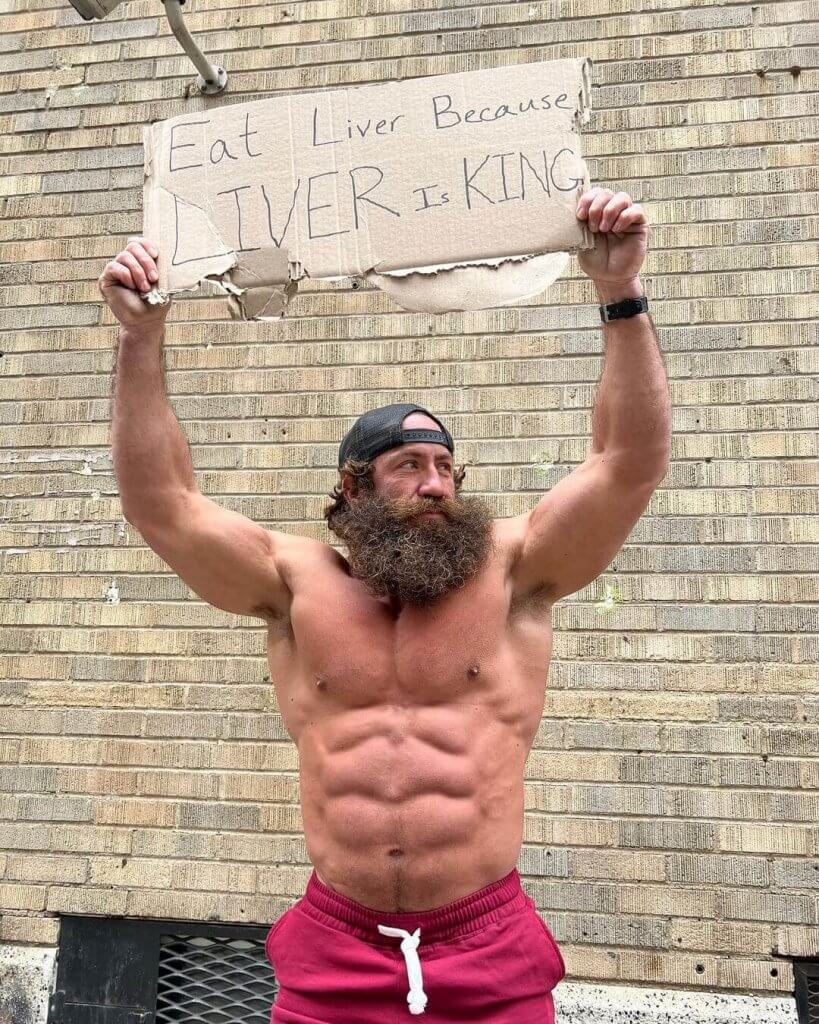 | | |
| --- | --- |
| Liver King Height | 5 Feet and 7 Inches |
| Liver King Weight | 85 to 90 KG |
| Liver King Date of Birth | 1977 |
| Liver King Age | 45 Years |
| Liver King Biceps Size | 19 Inches |
| Liver King Chest Size | 48 Inches |
| Liver King Waist Size | 30 Inches |
| Liver King Nationality | American |
Liver King's Net Worth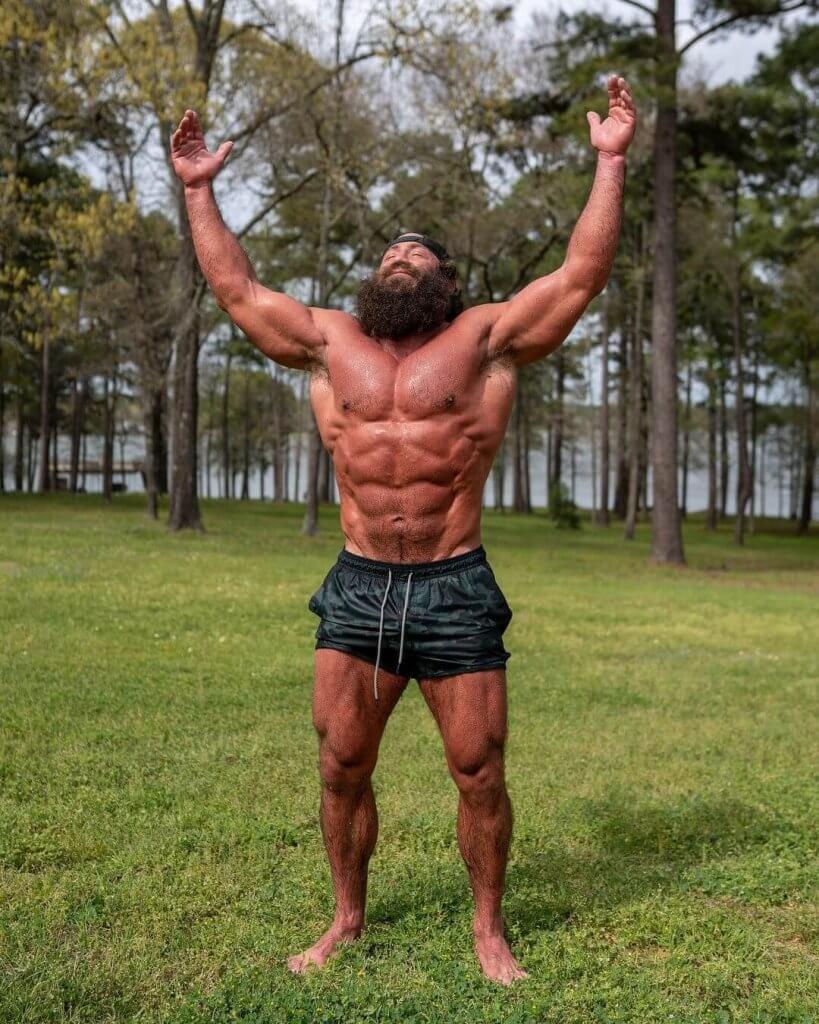 Liver King has an estimated net worth of $2 Millon. He earned all his wealth being a bodybuilder, fitness coach, supplement owner, and social media star. 
FAQs