The 2022 IFBB DC Pro Show is set to take place at Hilton McLean Tysons Corner, the USA, on 11th June 2022.
The 2022 IFBB DC Pro Show is an NPC national qualifier for Bodybuilding, Men Physique, Bikini, Figure, Fitness, Women Physique, and Wellness. The top Two in each Open class will qualify for national-level events in 2023.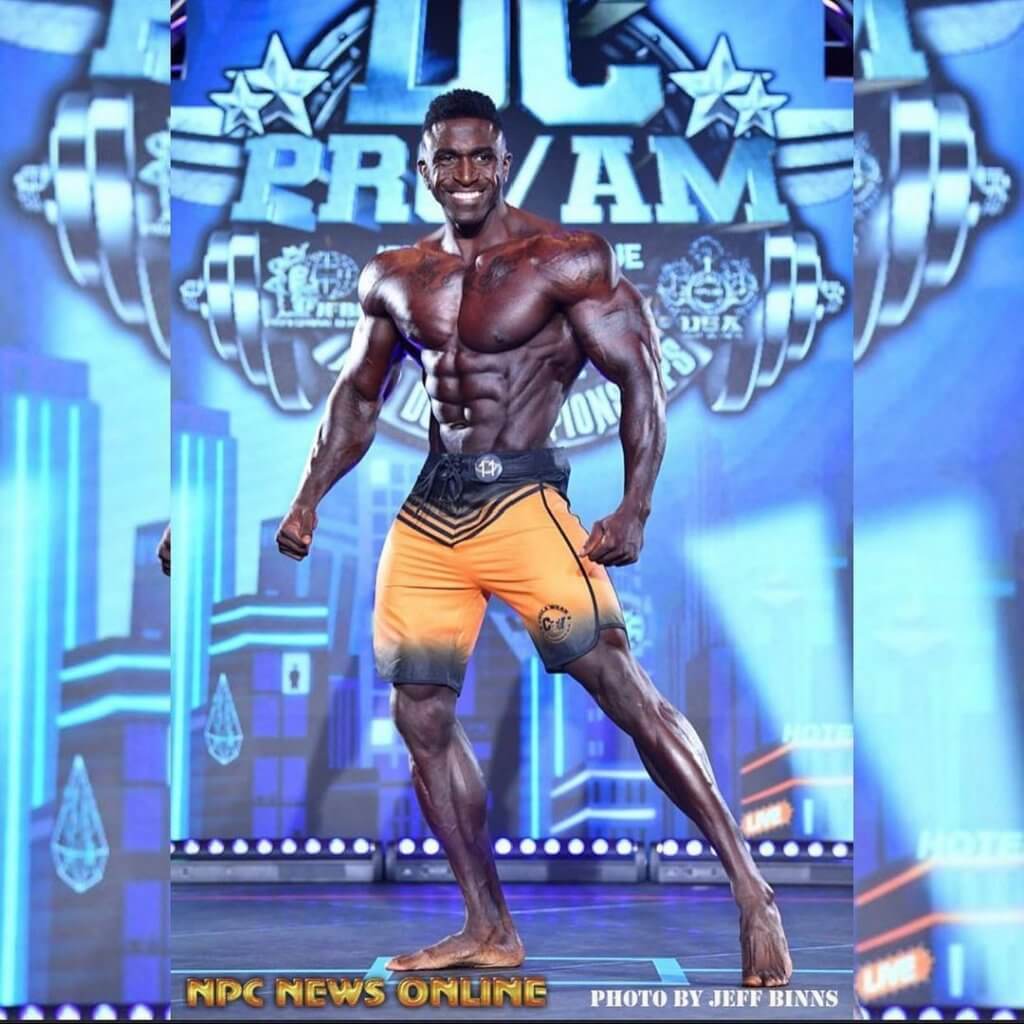 Awards and Prize
The top five contestants in each class or age group will be awarded medals plus an overall prize where there are multiple classes.
2022 IFBB DC PRO SCORE CARD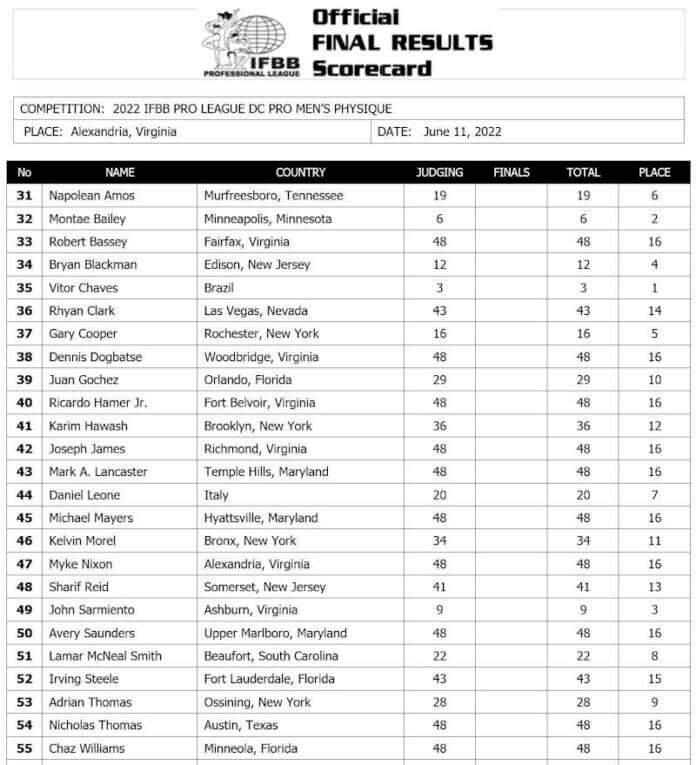 2022 IFBB DC Pro Show Results
Men's Physique
Vitor Chaves (Brazil)
Montae Bailey
John Sarmiento (Virginia)
Bryan Blackman (New Jersey)
Gary Cooper (New York)
Napolean Amos (Tennessee)
Daniel Leone (Italy)
Lamar McNeeal Smith (South Carolina)
Adrian Thomas ( New York)
Juan Gochez (Florida)
Kelvin Morel (Bronx, New York)
Karim Hawash (New York)
Sharif Reid (New Jersey)
Rhyan Clark (Nevada)
Irving Steele (Florida)
Nicholas Thomas ( Texas)
Chaz William (Florida)
Dennis Dogbatse ( Virginia)
Ricardo Hamer Jr. (Virginia)
Mark A. Lancaster ( Maryland)
Myke Nixon (Virginia)
Michael Mayers ( Maryland)
Avery Saunders (Maryland)
Robert Bassey (Virginia)
Bikini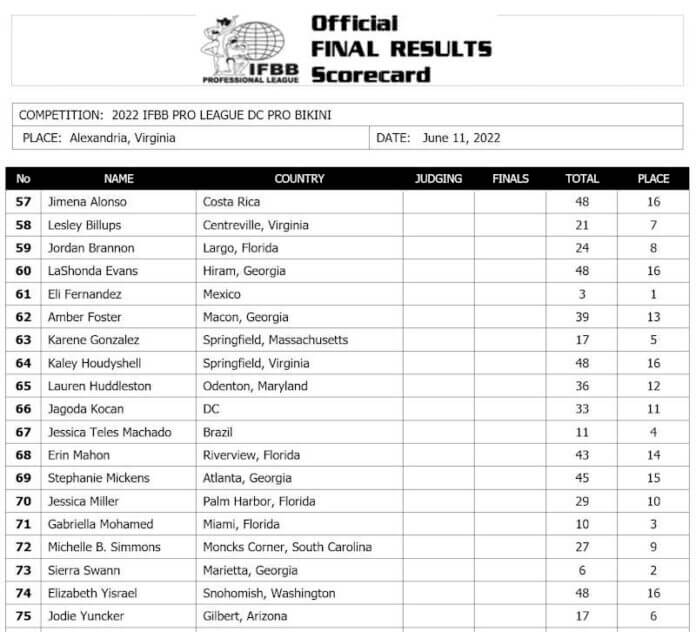 Eli Frenandez
Sierra Swann (Georgia)
Gabriella Mohamed (Florida)
Jessica Teles Machado (Brazil)
Women's Physique
You can also check Toronto pro results.
Image credit to IFbbpro, and NPC News Online.