The world of bodybuilding is no stranger to the spectacle of monumental physiques, but even within this realm of giants, two names are making waves for their imposing presence. Samson Dauda and Sam Sulek, two athletes from different generations and backgrounds, recently shared a striking image, leaving the fitness community in awe of their sheer size and presence.
Samson Dauda, the Nigerian Lion, is currently in the throes of preparation for the illustrious 2023 Mr. Olympia, an event that gathers the finest bodybuilders from around the globe. 
With the reigning champion Hadi Choopan, along with formidable contenders like Nick Walker and Derek Lunsford, Samson Dauda is determined to stake his claim to the coveted title. 
The journey towards Olympia glory has been documented by Samson Dauda through a series of progress photos and videos, offering fans an intimate glimpse into his relentless pursuit of perfection.
Samson Dauda, known for his awe-inspiring back development, has made it clear that he's eyeing the Mr. Olympia throne, which has been a driving force behind his intense training regimen and dietary discipline. 
Under the guidance of the renowned coach Milos Sarcev, Samson Dauda continues to mold his physique into a masterpiece, all in preparation for the showdown that awaits him.
However, the spotlight in this story isn't solely on Samson Dauda's quest for bodybuilding supremacy; it's equally shared with the young and promising fitness influencer, Sam Sulek.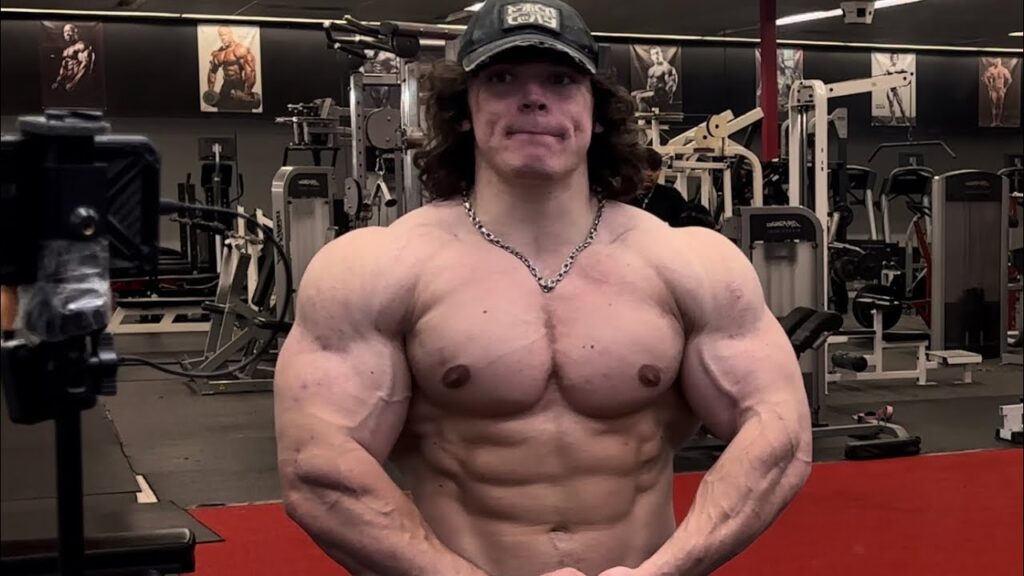 Sulek burst onto the scene, initially drawing attention due to concerns about his young age and potential steroid use. 
Yet, he has proven that he's a force to be reckoned with in the fitness community.
Sam Sulek's impressive muscularity hasn't gone unnoticed, and he's garnered recognition from seasoned bodybuilders like Seth Feroce, who vouches for Sulek's dedication and professionalism in the fitness world.
In a recent photo shared by Samson Dauda on his Instagram, the size discrepancy between Sam Sulek and the IFBB Pro bodybuilder became strikingly evident. 
Samson Dauda's caption, "The best from the present and the future. HOSSTILE," highlighted the stark contrast in their physiques. 
While Sulek appears impressively muscular in his solo videos, standing beside the colossal Samson Dauda, it becomes abundantly clear just how massive pro-level open bodybuilders truly are.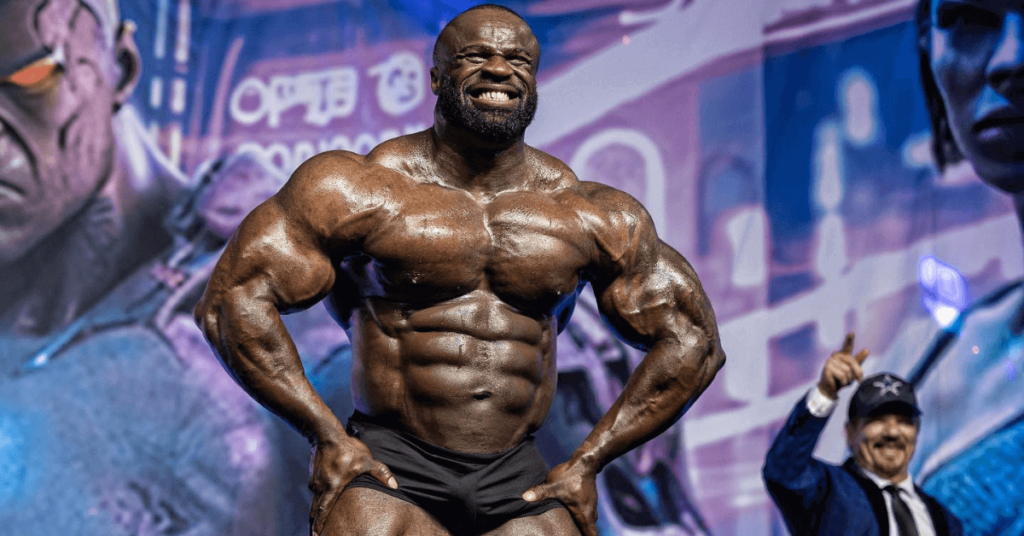 Fans reacted with astonishment, expressing their disbelief at the sheer size difference. Comments poured in, with sentiments like:
"It's crazy. Sam Sulek looks massive on his own in his videos. But when you put him next to this MONSTER Samson- you see just how massive pro-level open bodybuilders are. Wild shit."
"Damn, Dauda is double the size, and Sam is not a small boy."
Samson Dauda's relentless pursuit of bodybuilding excellence, coupled with his meticulous attention to detail and unwavering dedication, places him as a formidable contender in the Mr. Olympia lineup. 
As the event draws nearer, competitors will undoubtedly keep a watchful eye on Samson Dauda, recognizing the potential threat he poses to their aspirations of claiming the illustrious Sandow trophy.
In the world of bodybuilding, where giants roam, Samson Dauda and Sam Sulek serve as a testament to the incredible diversity and magnitude of physiques that continue to captivate and inspire enthusiasts worldwide.