Mike Sommerfeld is a highly acclaimed bodybuilder from Germany who has significantly impacted bodybuilding.
He competes in the Men's Classic Physique division, head-to-head with some of the industry's finest athletes like Chris Bumstead, Ramon Dino, Urs Kalecinski, and Breon Ansley.
Born on April 19, 1994, in Heidelberg, Germany, Sommerfeld developed a deep passion for bodybuilding at a young age. In 2014, he took his first step into the amateur bodybuilding scene by participating in a competition.
This marked the beginning of his journey toward becoming one of the most prominent figures in the sport.
During the Arnold Classic Europe amateur event 2014, Sommerfeld made an impressive debut, capturing third place and leaving the audience in awe of his exceptional physique.
This competition was pivotal for Sommerfeld, motivating him to continue training and refining his skills, striving for perfection.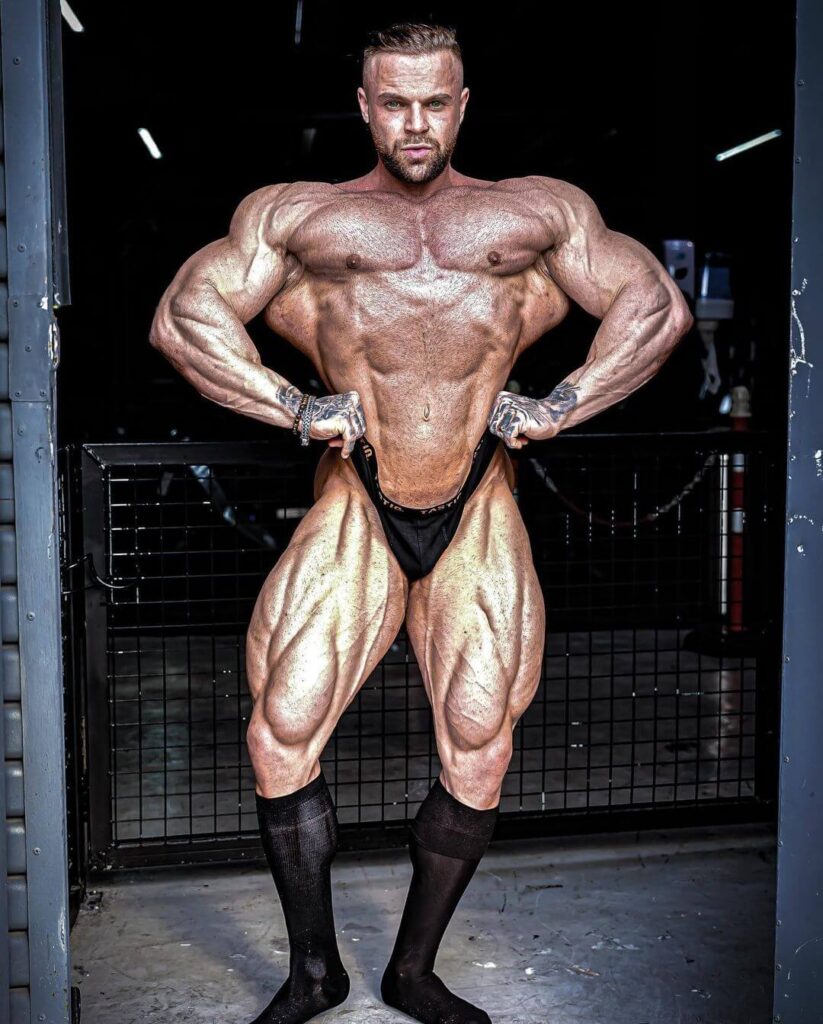 In 2019, Sommerfeld made a significant career move by competing in the IFBB pro league. He debuted at the Romania Pro, competing in the Men's bodybuilding category up to 212lbs.
Despite being a newcomer in the pro league, Sommerfeld left a strong impression by securing the 13th position.
In 2021, Sommerfeld continued to make waves in bodybuilding with outstanding performances, consistently placing high in prestigious contests such as the Xtreme Bodybuilding and Fitness Pro and Poland Pro Supershow.
His unwavering dedication and hard work bore fruit when he clinched a first-place victory in one of these events.
Sommerfeld's exceptional skills and accomplishments did not go unnoticed, as he quickly gained recognition as a top competitor in the men's classic physique category.
In 2021, he was invited to compete in the prestigious Mr. Olympia contest, where the world's best bodybuilders gather to showcase their strength and physiques.
In his debut appearance at the event, Sommerfeld was impressed by securing 7th place, a remarkable achievement for a first-time competitor.
In 2022, he further improved his ranking and finished 5th place, showcasing his steady progress in the sport.
Known for his dedication, hard work, and passion for bodybuilding, Mike Sommerfeld has earned widespread respect within the industry.
His commitment to training and competing inspires others, as he consistently displays an impressive physique.
In 2023, at the Arnold Classic USA, Sommerfeld showcased his talent once again and secured an impressive 4th-place finish in the Men's Classic Physique division. This achievement further solidified his reputation as a formidable competitor in bodybuilding.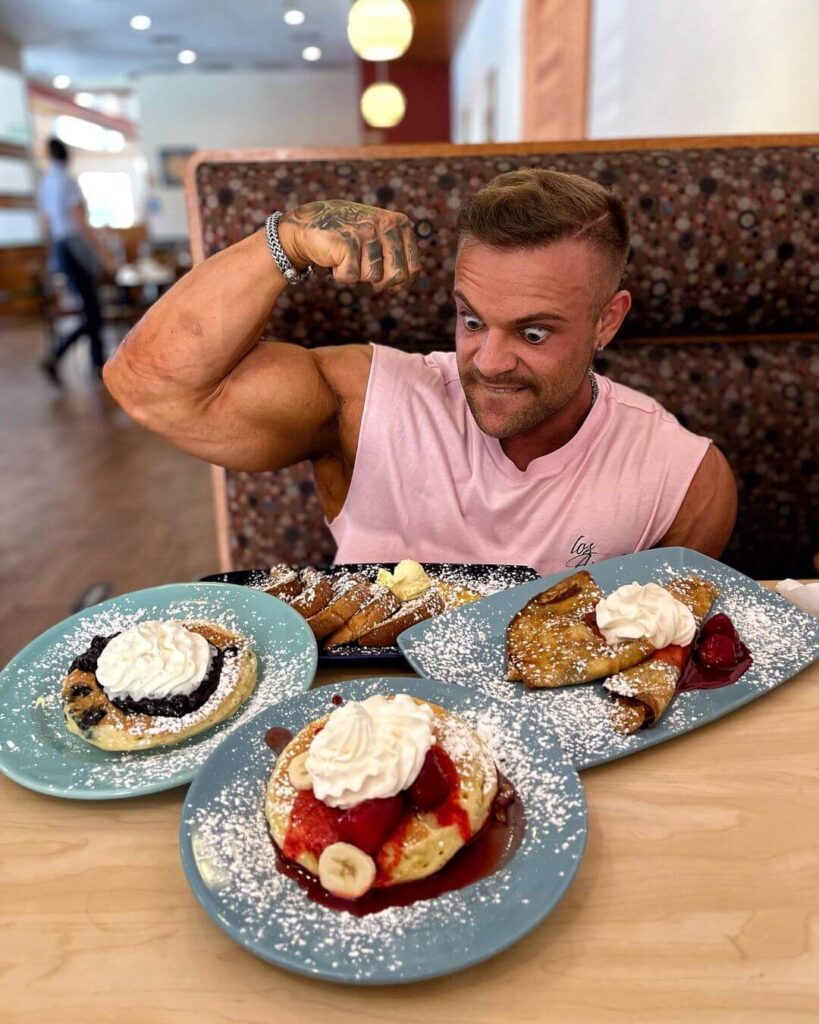 In his full day of eating, Mike Sommerfeld follows a carefully planned diet to support his bodybuilding goals.
His diet consists of several daily meals, each comprising specific ingredients to fuel his training and promote muscle growth.
Eggs: Sommerfeld starts his day with eggs, which are a good source of protein and essential nutrients.
Rice Cream: He also includes rice cream, which provides easily digestible carbohydrates to replenish glycogen stores post-cardio.
White Fish: Sommerfeld includes white fish in his diet as another high-protein option with low-fat content.
Rice: Rice serves as a source of carbohydrates for sustained energy.
White Rice: Continuing with carbohydrates, Sommerfeld consumes white rice for energy.
White Fish: He incorporates white fish again for its high protein content and favorable nutritional profile.
Vegetables: Sommerfeld emphasizes including vegetables, such as salad, to add fiber and promote satiety.
White Fish: Sommerfeld once again maintains his protein intake by including white fish.
White Rice: He continues with white rice to meet his carbohydrate needs.
Broccoli: Broccoli, a nutrient-rich vegetable, is also a part of his meal, providing additional fiber and vitamins.
Oats: Sommerfeld enjoys oats as a source of complex carbohydrates and fiber.
His diet includes nuts, but Sommerfeld acknowledges that they are his weakness and are carefully measured to avoid excessive consumption.
Rice Cream with Whey Protein: Sommerfeld consumes rice cream and whey protein to support muscle recovery and growth after training.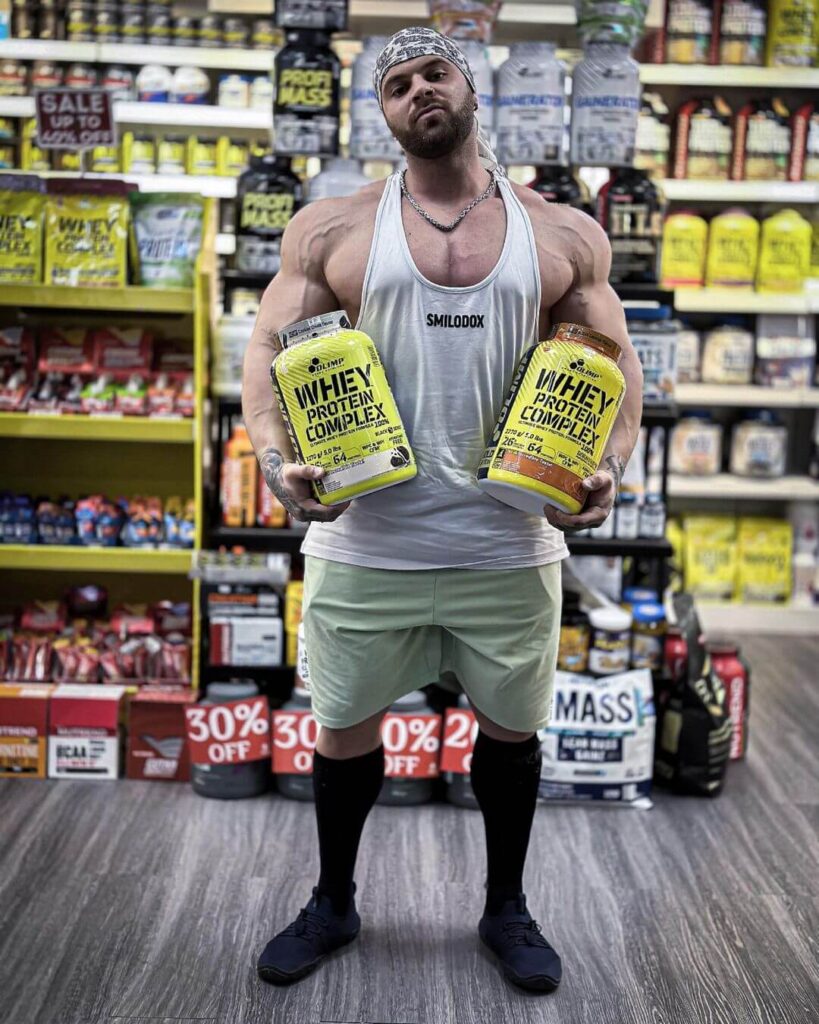 Sommerfeld emphasizes the importance of vegetables throughout the day, incorporating them into most of his meals to ensure a well-rounded nutritional profile.
His diet focuses on lean protein sources, complex carbohydrates, and healthy fats while controlling portions to meet his specific caloric and macronutrient needs.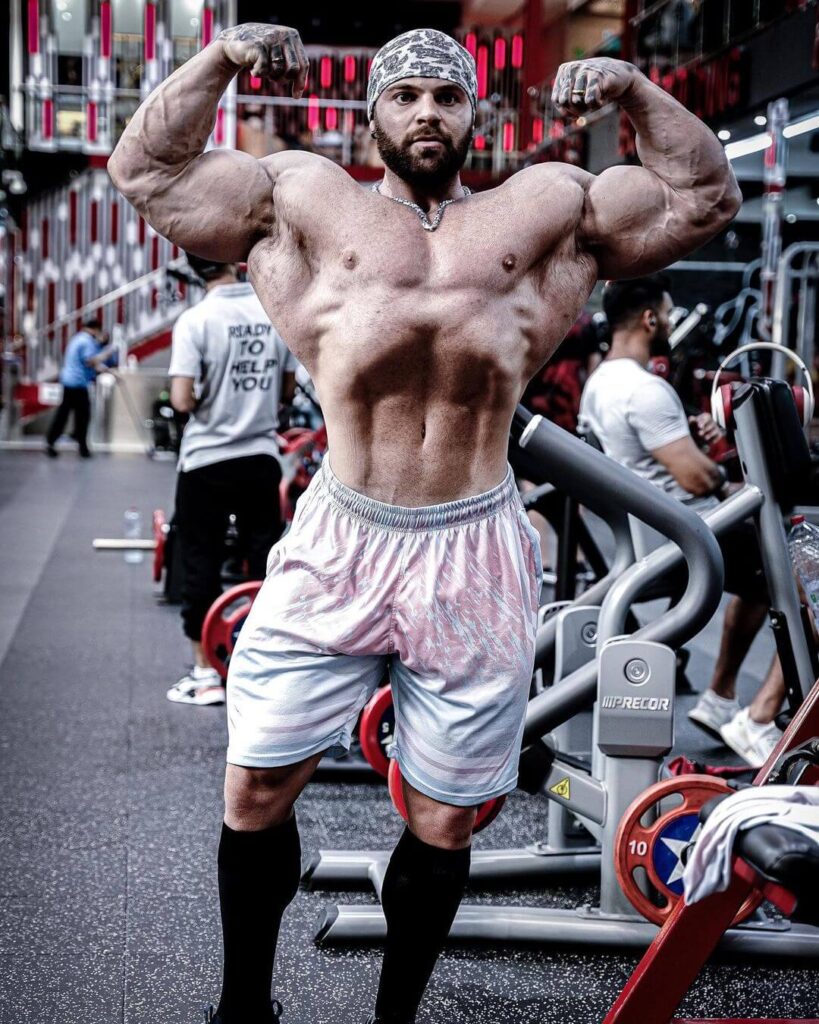 This basic outline of Mike Sommerfeld's workout routine focuses on different muscle groups on specific days.
Sommerfeld highlights the significance of getting into the right mental state before training. He emphasizes the need to focus and ignore external distractions during workouts.
To achieve this, he often wears headphones without playing music to drown out the surrounding noise. He occasionally closes his eyes during exercise sets to enhance his concentration.
According to Sommerfeld, the muscle-mind connection transcends the amount of weight lifted. He stresses that properly engaging and activating the targeted muscles is more important than simply moving heavy weights.
By focusing on each millimeter of the power being exercised and performing movements with precision, he aims to maximize the effectiveness of each repetition.
Sommerfeld shares his knowledge in coaching sessions and helps others develop muscle-mind connections.
Whether individuals want to lose weight or enhance their bodybuilding performance, he guides them in understanding how to engage specific muscles during exercises. Mike Sommerfeld emphasizes the importance of the muscle-mind connection in his workout routine.
He believes that developing a solid connection between the mind and the muscles being trained is crucial for achieving optimal results in bodybuilding.
Here is an example of Mike Sommerfeld's Workout routine:
Monday: Chest and Triceps Workout
| | |
| --- | --- |
| Bench Press | 3 Sets of 8-10 Reps |
| Dumbbell Flyes | 3 Sets of 10-12 Reps |
| Skull Crushers | 3 Sets of 8-10 Reps |
| Close Grip Bench Press | 3 Sets of 10-12 Reps |
| Cable Pushdowns | 3 Sets of 12-15 Reps |
Tuesday: Back and Biceps Workout
| | |
| --- | --- |
| Deadlifts | 3 Sets of 6-8 Reps |
| Lat Pulldowns | 3 Sets of 8-10 Reps |
| Barbell Rows | 3 Sets of 8-10 Reps |
| Dumbbell Bicep Curls | 3 Sets of 10-12 Reps |
| Cable Hammer Curls | 3 Sets of 10-12 Reps |
Wednesday: Rest
Thursday: Rest
Friday: Legs and Shoulders Workout
| | |
| --- | --- |
| Squats | 4 Sets of 8-10 Reps |
| Deadlifts | 3 Sets of 6-8 Reps |
| Leg Press | 3 Sets of 10-12 Reps |
| Dumbbell Overhead Press | 3 Sets of 8-10 Reps |
| Lateral Raises | 3 Sets of 10-12 Reps |
Saturday: Cardio
Sunday: Rest
This basic outline of Mike Sommerfeld's workout routine focuses on different muscle groups on specific days.