Who says bodybuilding is not for women? And who says women bodybuilders who do bodybuilding are not looking awesome and muscular?
Bodybuilding is a game often associated with men, and while some women do bodybuilding and fitness modeling, they are dull muscular and unattractive.
But since women started bodybuilding, some proved that a woman can look muscular and beautiful, even with all those bulging muscles.
Here is the list of the top 5 muscular female bodybuilders of all time:
Lenda Murray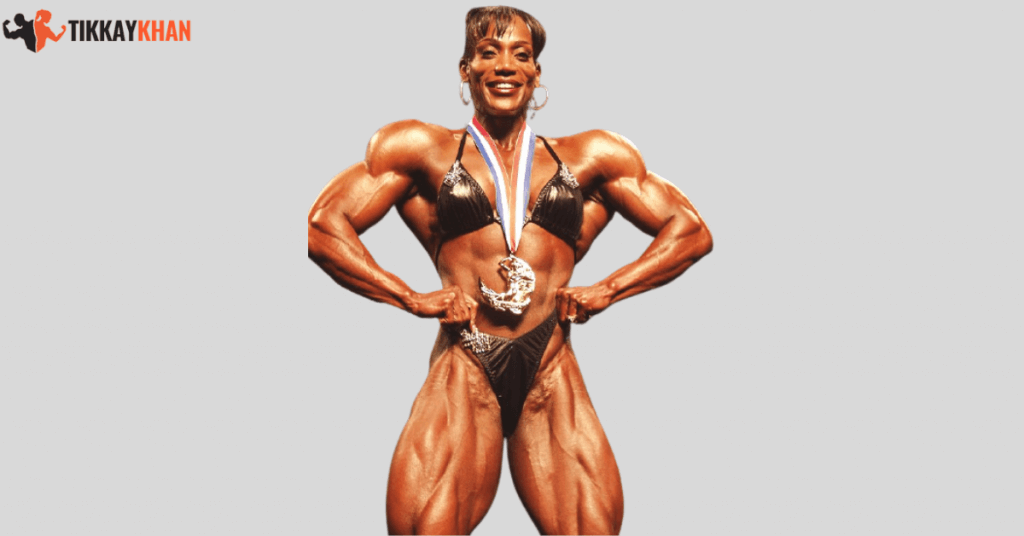 Lenda Murray is an American professional IFBB female bodybuilder. She keeps eight Ms. Olympia titles, the highest award in professional female bodybuilding.
Lenda Murray was born in 1962 in Michigan, USA. She attended Henry Ford High School for her early education, where she held a record for running and varsity cheerleading. After her graduation, she went on to attend and varsity cheerleader.
In 1989, she got her professional status at the IFBB North American Championships. Murray soon became a regular appearance in bodybuilding magazines and a favorite subject of photographer Bill Dobbins who concentrated greatly on her in his books "The Women and Modern Amazons".
Murray remained unbeaten from the year 1990 to 1995. And she came second in the years 1996 and 1997 in the Ms. Olympia Bodybuilding Championship. After getting a break of five years, she again came back to manage the stage and won the title of Ms. Olympia in the year 2002 and 2003.
Kim Chizevsky Nicholls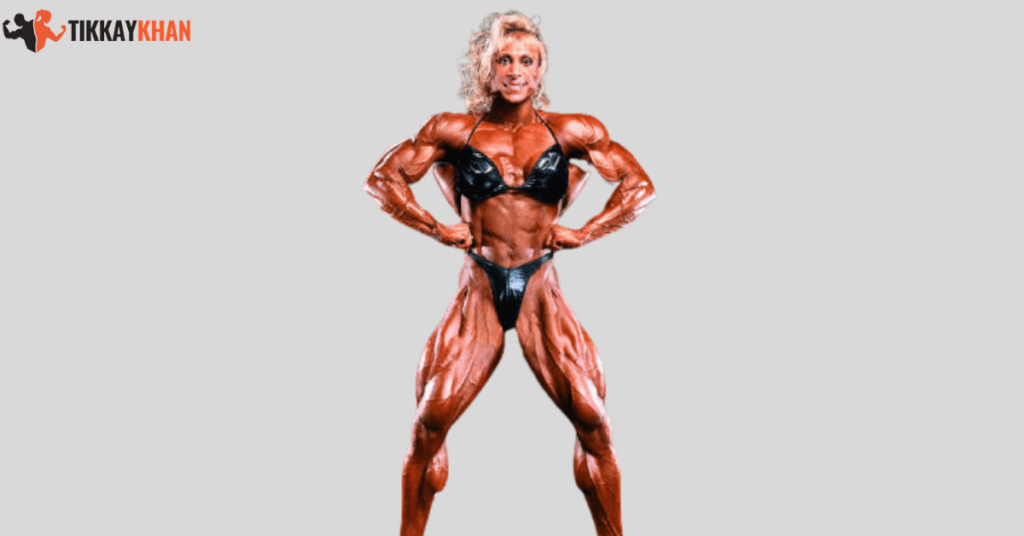 Kim Chizevsky Nicholls is an American female bodybuilder. She was born on April 23, 1968 in Illinois, USA.
She is a bodybuilder whose current fit physique is a riposte to the expected critics of female bodybuilding.
If you look at her contemporary pictures, you wouldn't even believe that she was so large and jacked up once in her profession. Though now she looks like any other fit lady in her 50s, she was once so huge on the Ms. Olympia Stage that she seemed unbeatable.
She had 16.5 inches of biceps, 28 inches of quads, and 46 inches chest on stage. She was victorious in Ms. Olympia from the year 1996 to 1999. Now a mother of two children, she once had a huge, shredded, and well-proportioned physique.
Check Here Latest Updates about Mr. Olympia 2021
Kim Chizevsky Nicholls's net worth is 1 to 5 Million US dollars at the age of 51.
Iris Kyle
Iris Kyle was born on 22 August 1974 in Michigan, United States. She is the most successful professional bodybuilder ever. She has overall 10 Ms. Olympia titles with heavyweight wins along with 7 Ms. International wins.
Iris Kyle is also a nick-named female version of Ronnie Coleman due to her winning strip in Ms. Olympia. She won her pro card at the age of 23 and struggled in several bodybuilding events. People compared her body with Phil heath's as she also had the same 3D delts and well-carved-out back muscles on stage.
She resigned from International bodybuilding events after winning the 2014 Ms. Olympia competition, which was her last Ms. Olympia that ever happened.
Yaxeni Oriquen
Yaxeni Oriquen is a wondrous bodybuilder and has the body to prove it. She is well known for her outstanding arms. She was born on 3 September 1966 in Venezuela. She is a Venezuelan bodybuilder.
She started competing in the year 1989. Her best physique came out later in the 2000s when she moved on to become Ms. Olympia in 2005. She also won the title of Ms. International 5 times.
Presently she owns a gym in Miami where she trains the clients herself. She had a good balance and overall size that made her stand apart from her competitors.
Nataliya Kuznetsova
Nataliya Kuznetsova is a Russian professional female bodybuilder who takes the world arm lifting, bench press, and deadlift titles.
She sits 400 pounds, benches 375 pounds, and has 20 inches of biceps and 30 inches of thighs. Her off-season weight is 114 kgs. Though she mainly focuses on powerlifting and arm-wrestling matches, she has also competed in a few bodybuilding contests.
Nataliya Kuznetsova's net worth is million US dollars to 5 million US dollars.
FAQs
Who's the Most Muscular Girl in the World?
Nataliya Kuznetsova is a Russian professional female bodybuilder who takes the world arm lifting, bench press, and deadlift titles. She is the most muscular woman in the world.
Who is the Most Muscular Person on Earth?
Ronnie Coleman is the most muscular person in the world.
Who is the Richest Bodybuilder?
Arnold Schwarzenegger is the richest bodybuilder. Arnold Schwarzenegger's net worth is 350 million US dollars.