Here are the complete break down of IFBB California Pro 2022 results.
Open Men's Bodybuilding Results
Maxx Charles
Christopher Robinson
Douglas Fruchey
Mohamed Shaaban and Adrea Muzi will be competing at Toronto pro bodybuilding show in Ontario 5 June 2022.
2022 California Pro Show Score Card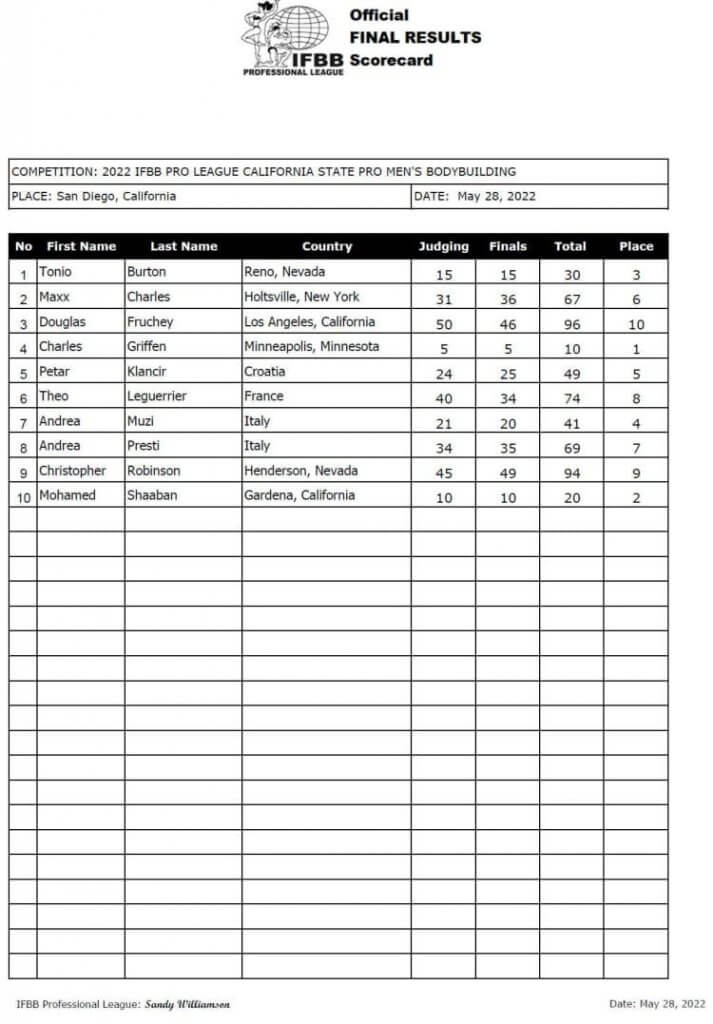 Congratulation to Mr. Charles Griffen to qualify for Mr. Olympia 2022 in men's open division bodybuilding.
Stay tuned for the latest updates and news about the California Pro 2022 results.