Brandon Harding is a fitness influencer, social media star, sponsored athlete, fitness coach, and bodybuilder in Classic Physique Class.
Brandon Harding is ready to compete in Classic Physique Division against the best bodybuilders of the same class, such as Chris Bumstead, Terrence Ruffin, Breon Ansley, Ramon Dino, and Urs Kalecinski.
Brandon Harding Announced on his Instagram account that he would not compete in Mr Olympia 2022 for personal reasons. He wants to focus on his physique and put more muscle mass on his body.
Brandon Harding Early Life
Bradon Harding was born on 05 January 1997 in Worcestershire, England. Brandon wasn't always a fitness model and muscular man. As a kid, he wasn't satisfied with his skinny appearance.
Brandon started his fitness journey as a young boy, and his lean body led him toward becoming the best fitness athlete.
Brandon Harding Fitness Journey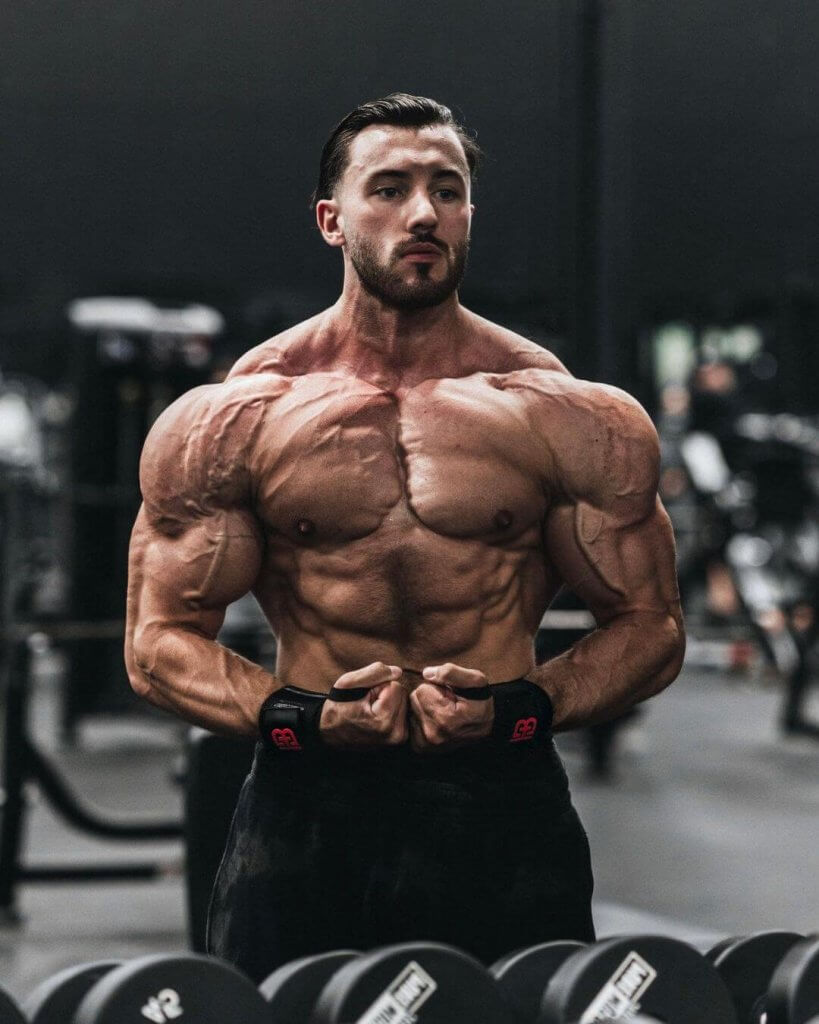 Brandon Harding started his fitness journey when he was just 16 years old. As a teenager, he became fascinated with becoming more powerful, filling out his shirt that hung loosely.
He was always interested in muscular development and fitness, so he started training to achieve his desired shape.
Brandon's early improvement towards fitness was slow and tedious, but his passion for bodybuilding was a constant source of inspiration for him to continue to work day in and day out.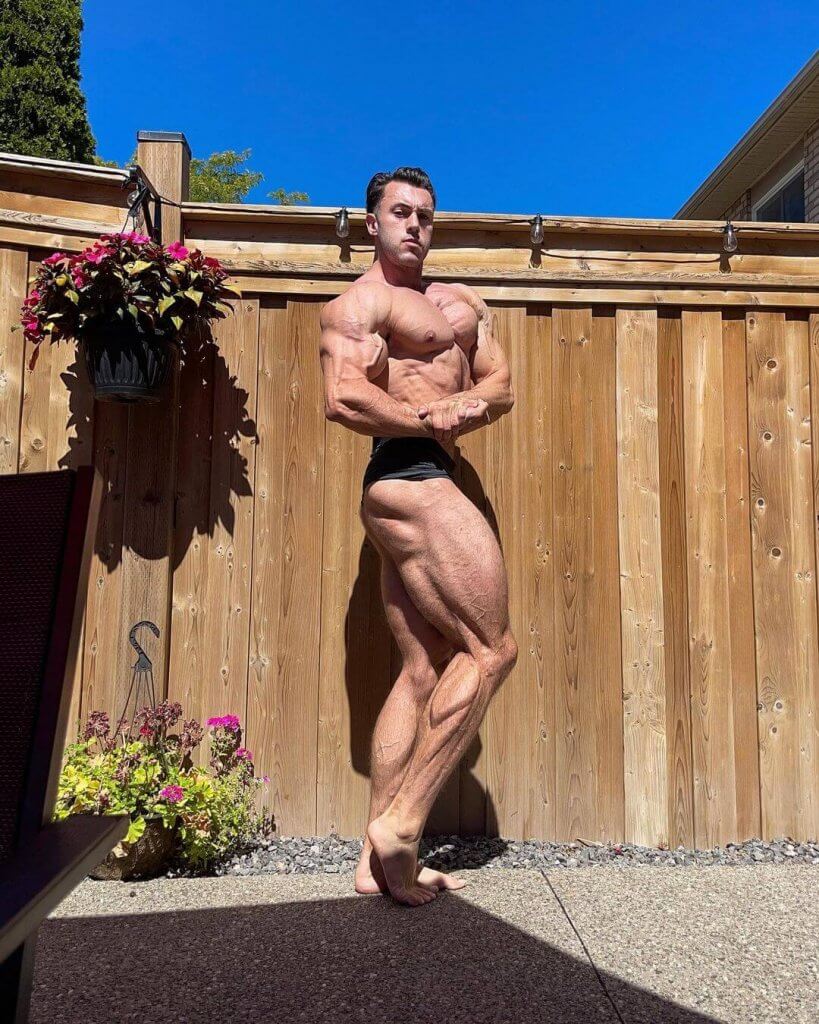 He expanded his knowledge to the next fitness, diet, and muscle recovery stage. After great hard work and patience, Brandon achieved his vision and fitness goals.
It's always been a goal for Brandon to step on stage for the contests and showcase all his hard work, dedication, diet, and training.
At last, Brandon turned his dreams into reality. He competed in PCA Junior Bodybuilding(1) shows and got 2nd and 3rd places there. That was a big victory for him.
Brandon Harding Body Measurement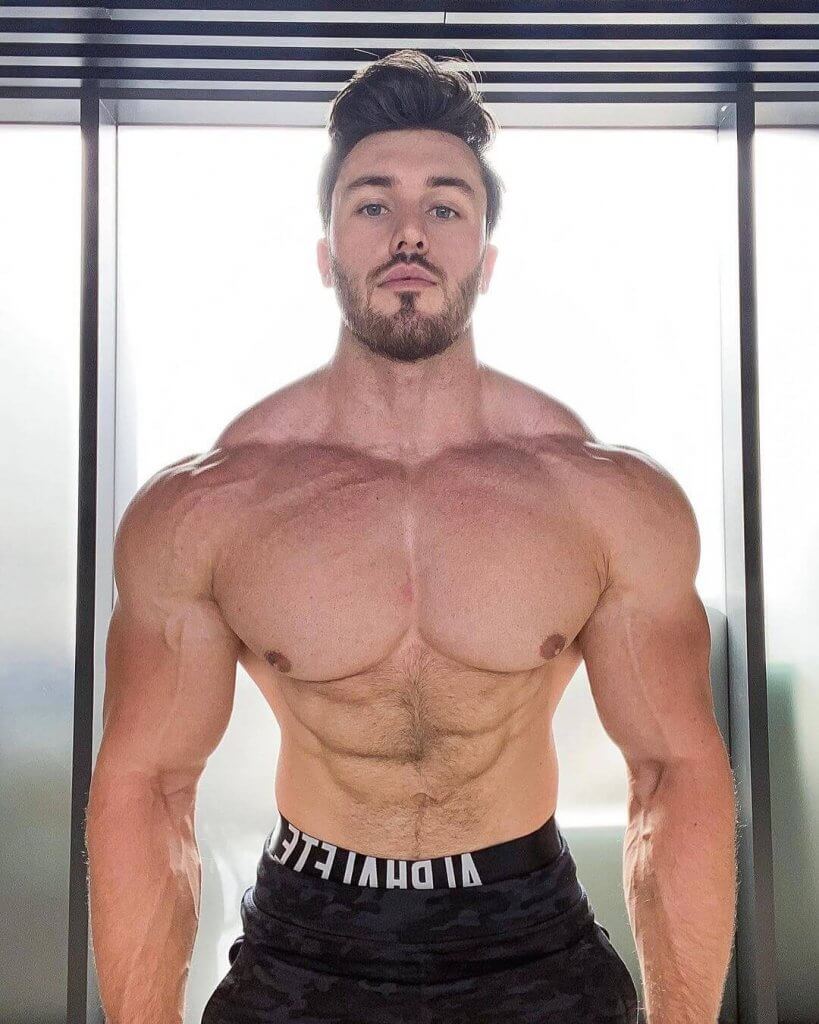 | | |
| --- | --- |
| Brandon Harding height | 6 feet and 1 inch |
| Brandon Harding weight | 95 kg to 100 kg |
| Brandon Harding waist size | 29 inches |
| Brandon Harding age | 25 years |
| Brandon Harding arm size | 19 inches |
| Brandon Harding chest size | 48 inches |
Brandon Harding as a Social Media Star
Brandon Harding is one of the most popular YouTube stars, with more than 685K subscribers. Brandon uploads great instructional and motivational videos and a fitness program on his YouTube channel.
He is also one of the most popular British celebrities. Brandon is very active on his Instagram account as he updates every activity related to fitness and his daily life. He has more than 800k followers on his Instagram account.
Brandon Harding Net Worth
Brandon Harding is a British fitness and social media star. He has a net worth of $3 million to $5 million. He has acquired significant wealth from his workout program, HardBody and YouTube.
Brandon Harding Wife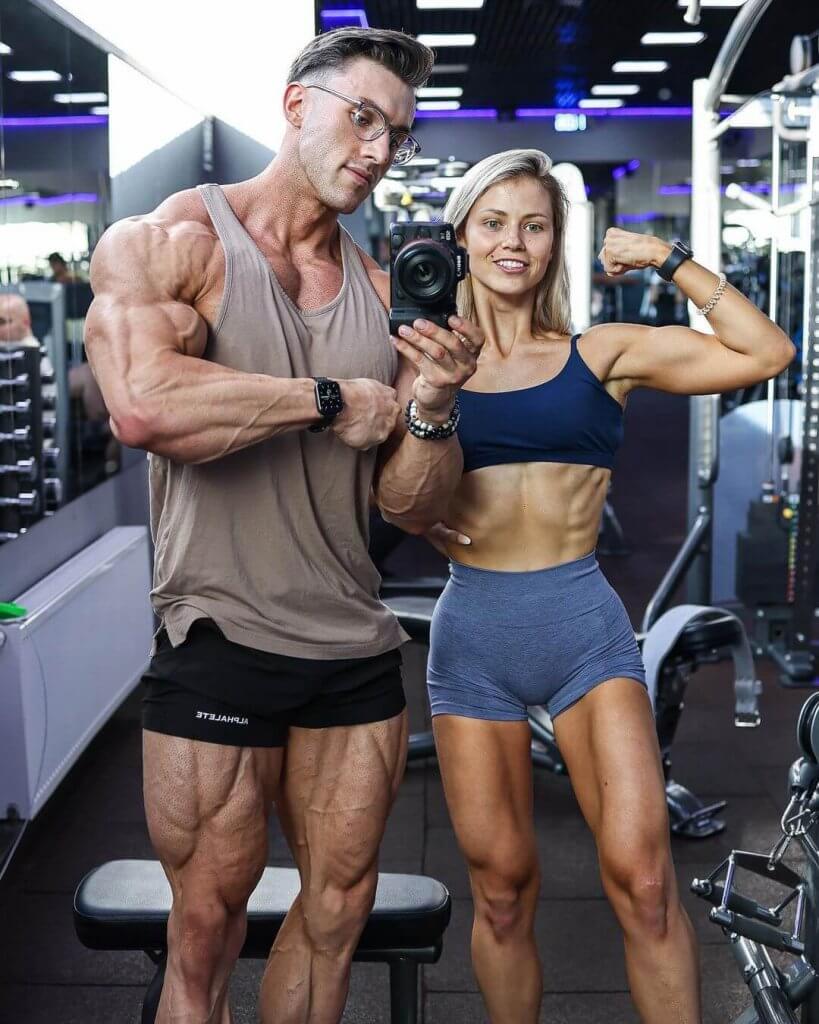 Brandon Harding used to date a female fitness influencer, Britt Shaheen. In 2019, they got their separate ways. Now, he is in a leaving relationship with Jordy Dix. They are living a happy life together. They work out together in the gym.
Brandon Harding Training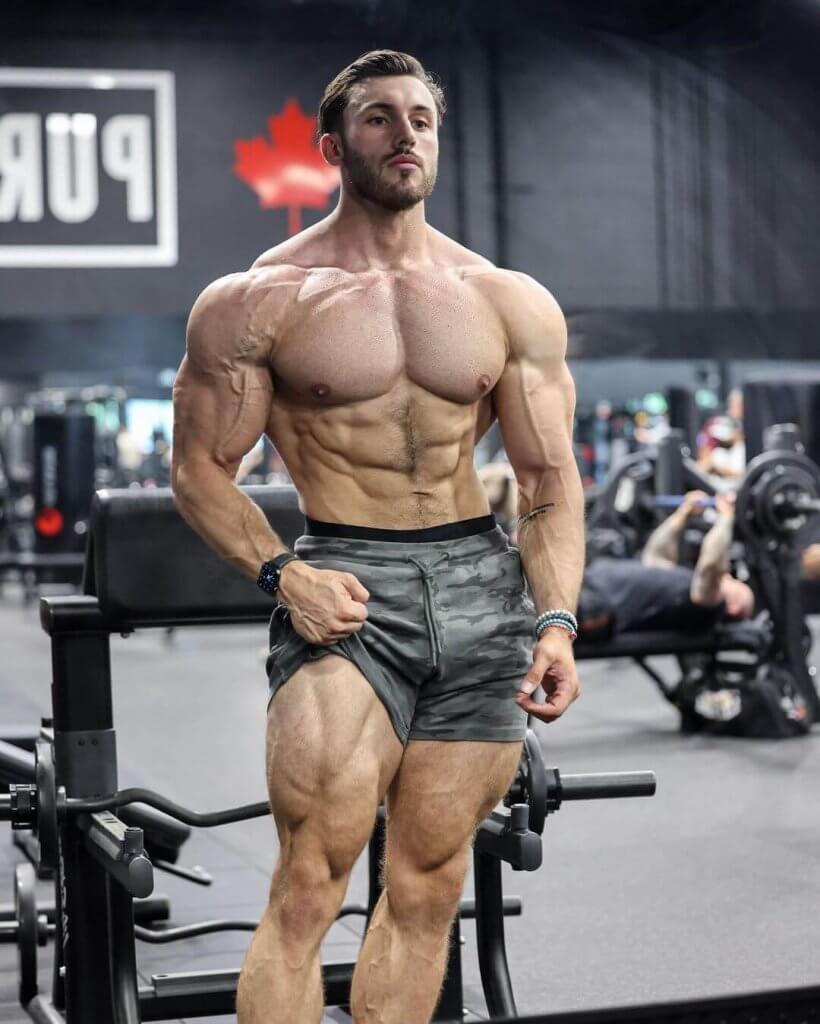 Brandon trains in the gym 5 to 6 times weekly, emphasizing heavy compound movements to keep his muscles full and chiselled.
He usually finishes his workout sessions with isolation movements to "finish off" the muscles. It helps him with developing his famed definition and striations.
He often uploads his workout videos on his YouTube Channel and Instagram account
Brandon Harding Diet Plan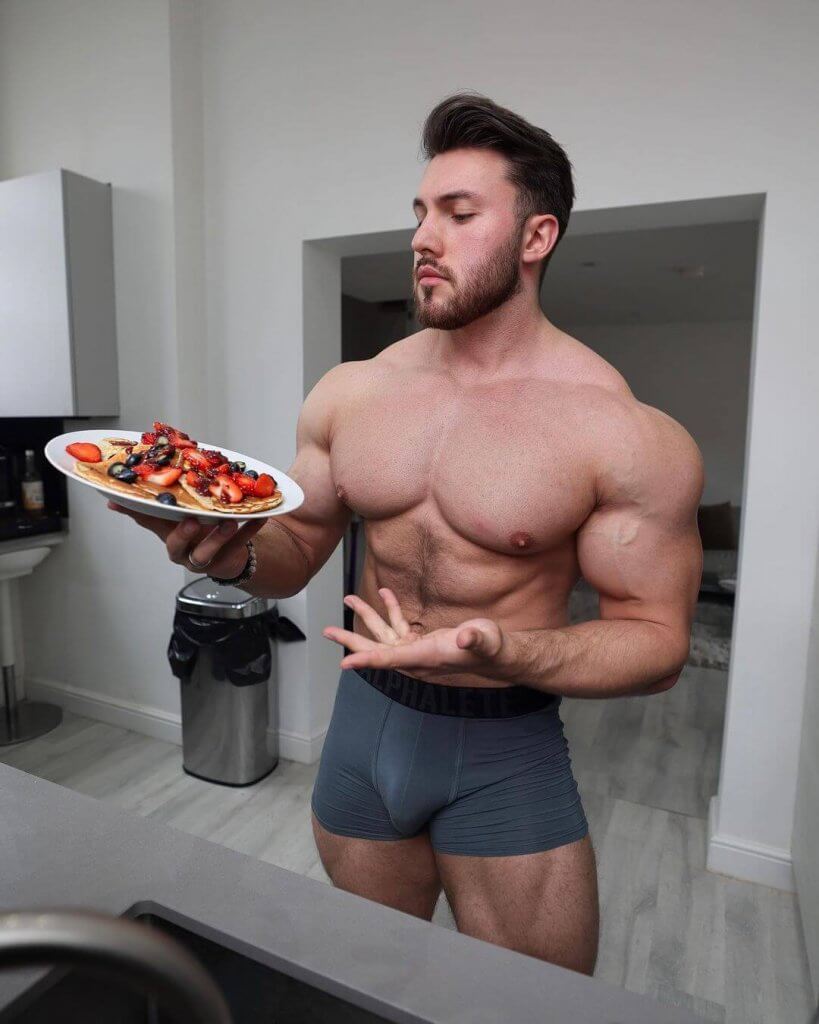 Like other successful bodybuilders, Brandon attaches to some basic dieting rules that keep him looking amazing while also allowing him to gain progress year after year.
Brandon consumes a very clean and simple diet. He eats 5 meals daily to fill his big frame of 6 feet and 1 inch.
1st Meal
Salad with 10 whole eggs
oatmeal with peanut butter
whey protein & fruits
2nd Meal
Lean minced meat 200g
high-quality rice with a serving of veggies 340g
3rd Meal
Chicken wings 200g
thighs and breasts with sweet potatoes
4th Meal
Protein shake with peanut butter
fruits and oats
5th Meal
Steak with mixed vegetables 250g