The Arnold Sports Festival officially declared on December 17, 2021, the bodybuilders that will be contesting in the Arnold Classic 2022, which will be held on the weekend of March 3 to 6, 2022 at the Greater Columbus Convention Center in Columbus, OH. Nick Walker won 2021 Arnold Classic.
The Arnold Classic is believed the second biggest competition in bodybuilding. The winners that are titled in Columbus will be considered the greatest competitors for the 2022 Olympia, which will be held the weekend of December 16 to 18, 2022 in Las Vegas, NV.
Arnold Classic 2022
The Arnold Classic of 2022 is the 34th edition of the Arnold Classic. One of the most prestigious titles of bodybuilding will be competed by 14 competitors from six different countries of the world. There will be 2019 Mr. Olympia and Arnold Classic Champion Brandon Curry, two-time Arnold Classic title holder William Bonac, and 2017 winner Cedric McMillan in the competition.
Cedric McMillan and William Bonac were considered to compete in the 2020 competition but were unable to Bonac had traveling problems while McMillan was healing from injuries. Some contenders are considered future stars, such as Brett Wilkin and Samson Dauda.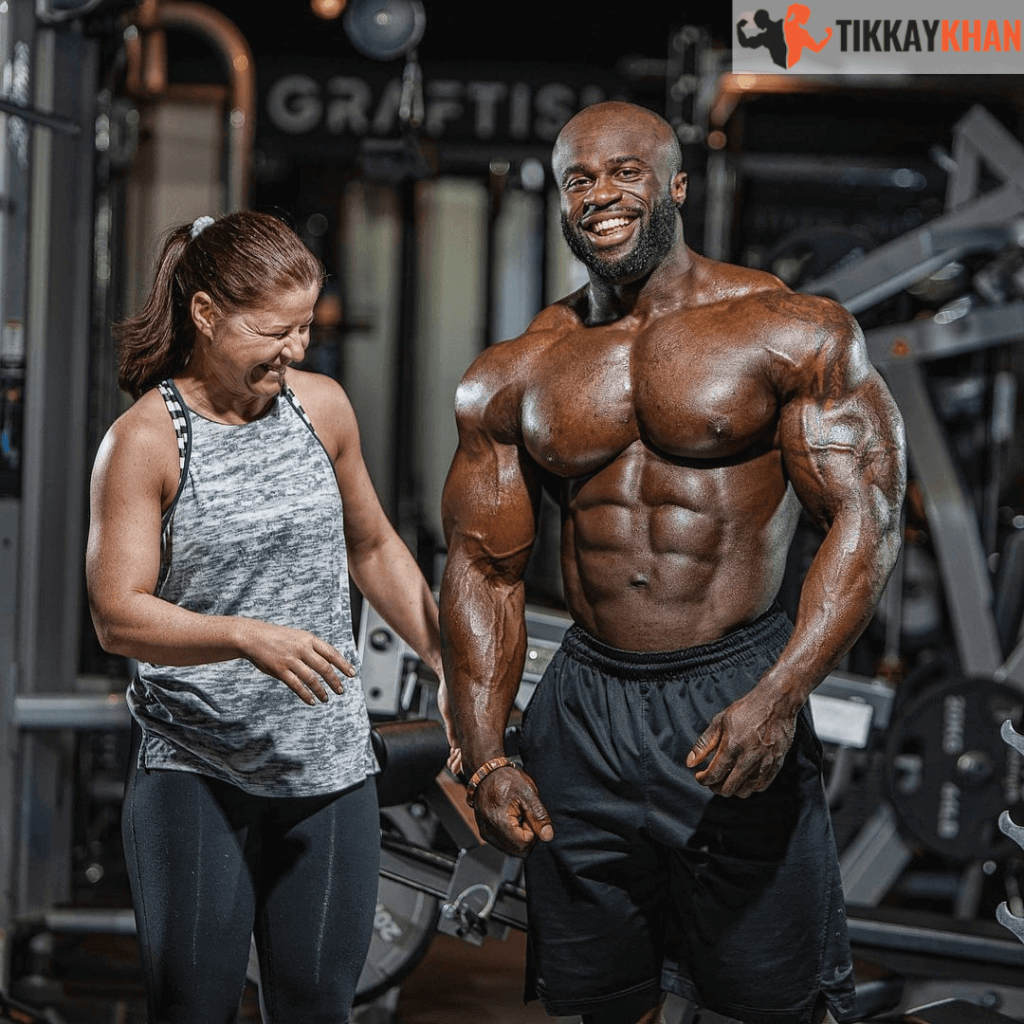 There are some changes to this year's contest of Arnold Classic. For the first time in history, the Men's Open will be held across two evenings. The prejudging will be held on March 4, 2022, and the finals will be held on Saturday night, March 5 in Columbus OH.
This is comparable to the format that is used at Mr. Olympia. This new format will vary the way that the competitors plan their strategies because they have to keep their condition over two days instead of one.
There are nine IFBB Pro League divisions holding contests at the Arnold Classic 2022. There are five divisions for men and four for women's lineups. In sum, 83 athletes from 18 countries from all the world will congregate and posed own for the opportunity to stand alongside Arnold Schwarzenegger as a winner.
Men's Open Division
There are the athletes of the Men's Open Division for the Arnold Classic 2022.
William Bonac (Netherlands)
Rafael Brandao (Brasil)
Maxx Charles (USA)
Brandon Curry (USA)
Samson Dauda (United Kingdom)
Nathan De Asha (United Kingdom)
Regan Grimes (Canada)
Steve Kuclo (USA)
Cedric McMillan (USA)
Fabio Giga Rezende (Brasil)
Justin Rodriguez (USA)
Mohamed Shaaban (Egypt)
Brett Wilkin (USA)
Akim Williams (USA)
Classic Physique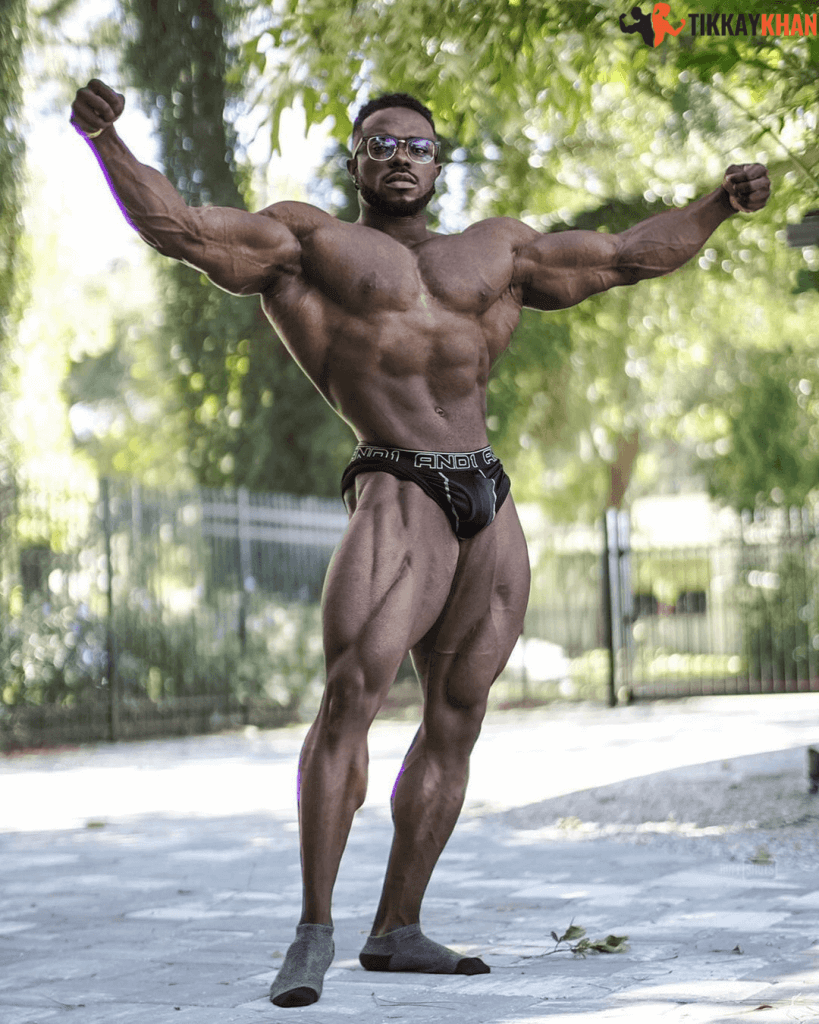 The Classic Physique class will feature nine athletes competing from five countries. The stars will be 2021 winner Terrence Ruffin and two-time Olympia winner Breon Ansley. They will be joined by 2021 Olympia top five athletes Urs Kalecinski and Ramon Rocha in the competition.
Breon Ansley (USA)
Michael Daboul (United Kingdom)
Urs Kalecinski (Germany)
Peter Molnar (Hungary)
Terrence Ruffin (USA)
Ramon Rocha Queiroz (Brasil)
Darwin Uribe (USA)
Lenny Wicks (USA)
Divine Wilson (USA)
Men's Physique
The dream of the contestants in the Men's Physique show is to appear as the top contender for Brandon Hendrickson's Olympia title, which he will guard this December in Las Vegas, NV. 2021 Olympia runner-up Erin Banks is the favorite going into this competition.
Erin Banks (USA)
Bong Seok Choi (South Korea)
Riccardo Croci (Italy)
Terrence Teo Kok Hua (Malaysia)
Drelyn Hunt (USA)
Emanuel Hunter (USA)
Daniel Leone (Italy)
Vinicius Mateus (Brasil)
Diogo Montenegro (Brasil)
Ramses Rams (Spain)
Antoine Weatherspoon (USA)
Pro Wheelchair
The Pro Wheelchair category was established for the first time at the Arnold Classic in 2016. Four-time Olympia winner and five-time Arnold winner Harold Kelley will be the favorite to add a sixth Arnold trophy to his cloak.
Gabriele Andriulli (Italy)
Anand Arnold (India)
Bradley Betts (USA)
Adelfo Cerame Jr. (USA)
Harold Kelley (USA)
Antoni Khadraoui (Algeria)
Chad McCrary (USA)
Daniel Minster (Czech Republic)
Johnny Quinn (USA)
Fitness International
Amanda Ciani (USA)
Kate Errington (USA)
Ariel Khadr (USA)
Sara Kovach (USA)
Allison Kramer (USA)
Minna Pajulahti (Finland)
Missy Truscott (USA)
Aurika Tyrgale (USA)
Tamara Vahn (Canada)
Figure International
Five-time Olympia champion and 2019 Figure International champ Cydney Gillon is one of the most prevalent athletes in the sport leading up to Arnold Classic 2022. Her professional physique at the 2021 Olympia was assumed by many to be her best form yet.
She will stand on the stage with 2020 Figure International winner Natalia Soltero from Mexico as well as eight other candidates from all over North America and South Korea.
Latoya Farley (USA)
Wendy Fortino (USA)
Cydney Gillon (USA)
An Da Jeong (South Korea)
Nicole Zenobia Graham (USA)
Lola Montez (Canada)
Jessica Reyes Padilla (Puerto Rico)
Larhannah Robinson (USA)
Natalia Soltero (Mexico)
Bojana Vasiljevic (USA)
Bikini International
This is the only section that has two Olympia winners included. Ashley Kaltwasser and Elisa Pecini have both won the Bikini International.
Maureen Blanquisco (USA)
Lauren Dannenmiller (USA)
Alessia Facchin (Italy)
Phoebe Hagan (United Kingdom)
Ashley Kaltwasser (USA)
Jourdanne Lee (USA)
Lucia Malavaze (USA)
Elisa Pecini (Brasil)
Danielle Phelps (USA)
Allison Testu (France)
Wellness International
The Wellness division will have a contest for the first time at this year's Arnold Sports Festival. 2021 Olympia runner-up Angela Borges will hope to appear as the first Wellness International winner, which would cement her status as the top contender to challenge Olympia winner Francielle Mattos. This class will feature athletes from North and South America.
Sunny Andrews (USA)
Yarishna Ayala (USA)
Angela Borges (Brasil)
Devyn Cambre (USA)
Barbara Cesar (USA)
Julia Chitarra (Brasil)
Casey DeLong (USA)
Kassandra Gillis (Canada)
Isabelle Nunes (USA)
Lorena Ragusa (USA)
Some of the world's greatest bodybuilders will be descending on Columbus, OH to compete during the Arnold Sports Festival from March 3 to 6, 2022. Whether you like to tune into the Pro Wheelchair competition or check out who will grow to the top of Classic Physique, the Arnold Classic 2022 is going to have something special for you.