The 2022 Vancouver Pro-am Show is set to take place this weekend from July 16th to 17th 2022, at Abbotsford, British Columbia, Canada. Iain Valliere will be there to compete in the show.
Iain Valliere is a young bodybuilder. We are seeing longtime veterans like Dexter Jackson and Phil Heath phasing out, with new names rising to take their position.
It will feature pro contests in six divisions in which a win would extend them an invite to the Olympia 2022.
Men's Bodybuilding
Men's Classic Physique
Fitness
Figure
Bikini
Bikini 40+
Recently, the 2022 Orlando Classic Pro and the Empro pro show 2022 went down, featuring plenty of top competitors from the Men's Open division.
Hassan Mostafa won the 2022 Orlando Classic Pro Men's Open title. Ali Bilal won the 2022 Empro Pro Men's Physique title, and Fabian Mayr won the Men's Classic Physique title.
Last weekend, the 2022 IFBB Mr. Big Evolution Pro Portugal went down. Andrea Presti won the show against Andrea Muzi and Petar Klancir.
Competitor List
Here is the complete list of competitors who will compete in the Show.
Men's Bodybuilding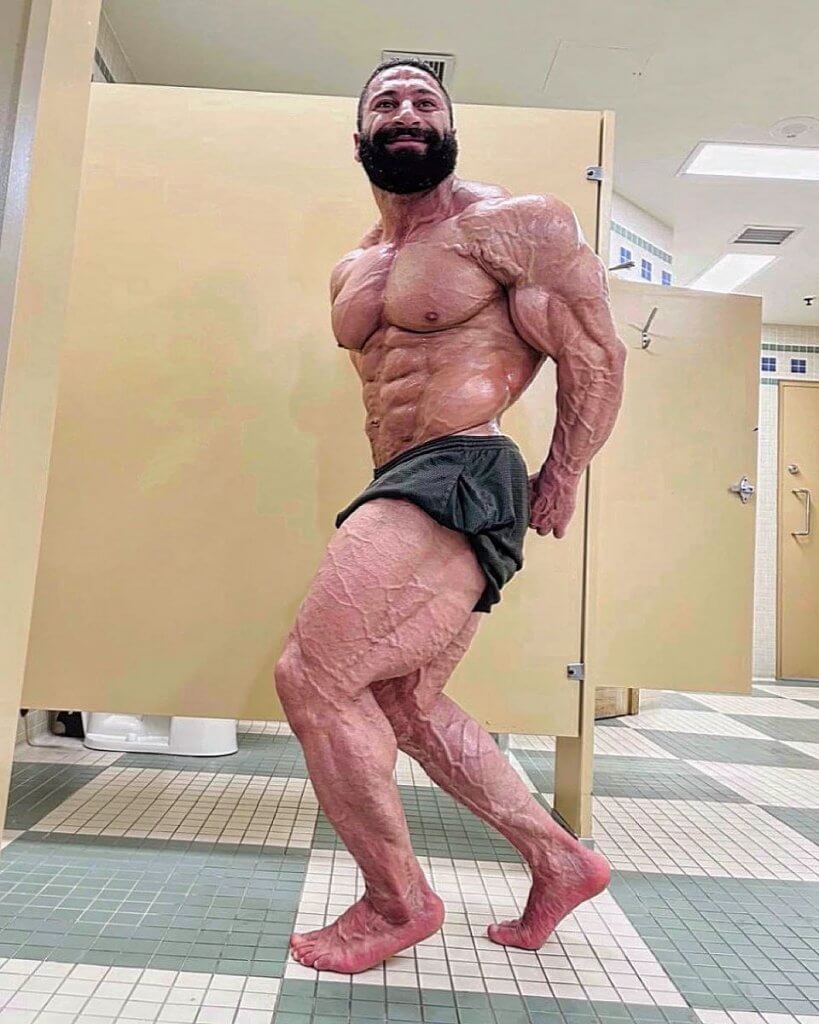 Martin Hernandez
Hossein Kalateh
Kook Kwang Moon
Antoine Vaillant
Men's Classic Physique
Aaron Aramini
Adam Beveridge
Billy Denh
Ethan Gohari
John Lee
Virgillio Giugno
Vldaimir Markov
David Anthony
Kellen Wilson
Fitness
Abby Bolton
Noemie Champagne
Danielle DaCosta
Figure
Dalila Xochilt
Mel Cech
Kim Clark
Spmenka Miller Stanic
Jennifer Reece
Bikini
Susana Aramayo
Tessa Barresi
Catherine Daniel
Taryn Flanagan
Shelby Pierce
Jennifer Roberts
Ayleen Santander
Maxine Somov
Karen Wall
Natalie Waples
Elizabeth Yisreal
Laura Ziv
Bikini 40+
Maria Sharp
Natalie Waples
Vancouver Pro-am Show 2022 Results
Here are the complete Results of the following Divisions.
Men's Open Bodybuilding Results
First Place (Iain Valliere)
Second Place (Antoine Vaillant)
Third Place (Hossein Kalateh)
Fourth Place (C.J Jonas Giatras)
Fifth Place (Seth Engman)
Sixth Place (Martin Hernandez)
Men's Physique Results
First Place (Charjo Grant)
Second Place (Josh Bridgman)
Third Place (Xezekiel Afanou)
Fourth Place (Taylor Wilson)
Fifth Place (Akbar Sarbaz Sarkhanlo)
Men's Classic Physique Results
First Place (Chen Kang)
Second Place (John Le)
Third Place (Adamn Beveridge)
Fourth Place (Cody Amey)
Fifth Place (Issac Baier)
Sixth Place (Ethan Gohari)
Seventh Place (Aaron Aramini)
Fitness Results
First Place (Abby Bolton)
Second Place (Noemie Champagne-Cloutier)
Third Place (Danielle DaCosta)
Figure Results
First Place (Valerie Ratelle)
Second Place (Dalila Xochilt Alegria)
Third Place (Brittany Offers)
Fourth Place (Jennifer Reece)
Fifth Place (Mandy Urner)
Bikini Results
First Place (Susana Aramayo)
Second Place (Shelby Pierce)
Third Place (Laura Ziv)
Fourth Place (Tessa Barresi)
Fifth Place (Karen Wall)
Congratulations to all the winners of the Show. Instagram pictures credit by Flex Magazine.