The 2022 Chicago Pro-Am Show and Ms International contest is set to take place from July 21st to 23rd 2022, at Tinley Park Convention Centre, Chicago, United States. Andrea Muzi and Tonio Burton will be there to compete in the show.
This is the 11th annual Chicago Pro-am and Ms. International competition. This is both a National Qualifier for NPC amateur athletes and a 2022 Olympia qualifier for IFBB professional athletes.
It will feature pro contests in multiple divisions in which a win would extend them an invite to the Olympia 2022 and National qualification for NPC.
Men's Bodybuilding
Men's Bodybuilding 50+
Men's Bodybuilding 55+
212 Bodybuilding
Men's Classic Physique
Men's Classic Physique 40+
Women's Bodybuilding
Women's Bodybuilding 40+
Women's Bodybuilding 50+
Fitness
Women's Physique
Women's 40+
Figure
Figure 40+
Figure 50+
Bikini
Bikini 40+
Bikini 50+
Last weekend, the 2022 Vancouver Pro-am Show went down. Iain Valliere won the show.
Iain Valliere is a young bodybuilder. We are seeing longtime veterans like Dexter Jackson and Phil Heath phasing out, with new names rising to take their position.
Competitor List
Here is the complete list of competitors who will compete in the Show.
Men's Bodybuilding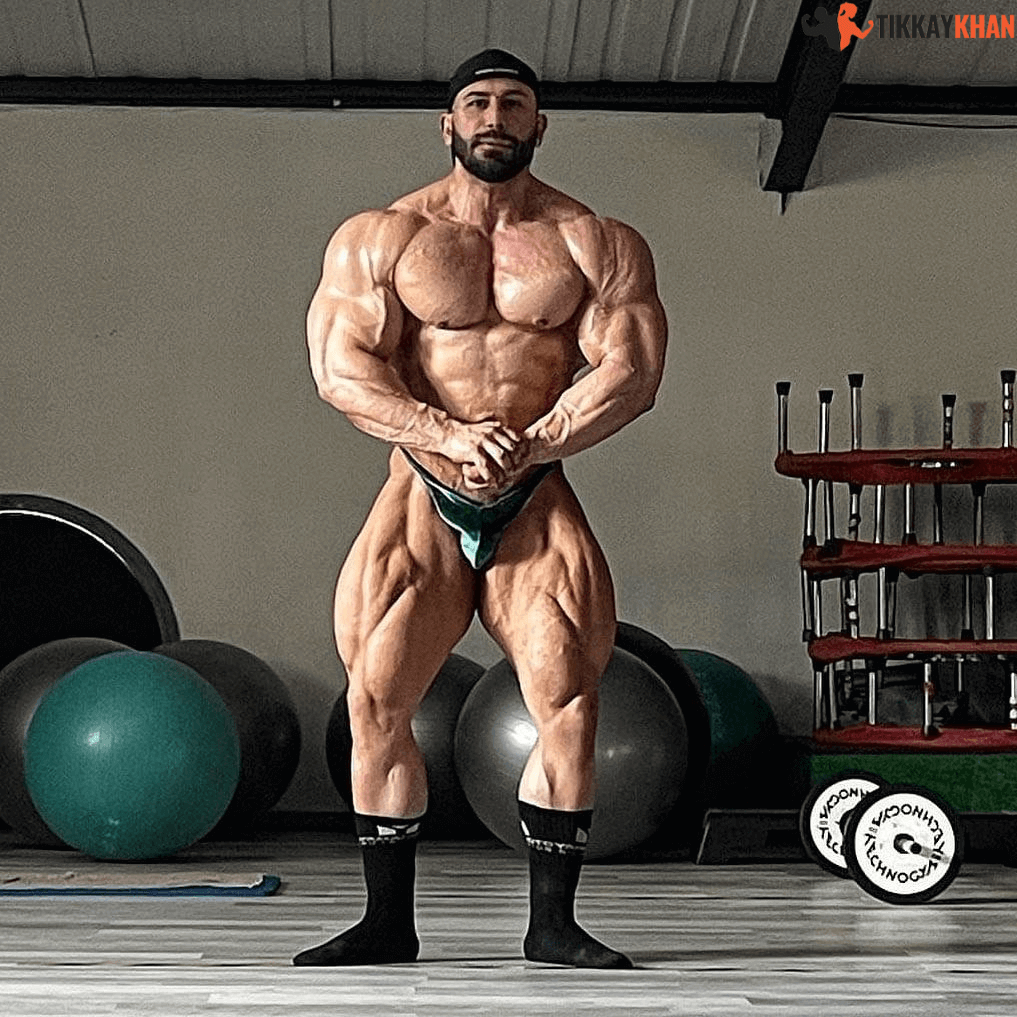 James Culberson
Chris DiDimenico
Tim Budesheim
Seth Engman
Jonas Giatras
Matt Kouba
Jossue Plascencia
Erik Ramirez
Manuel Romero
Men's Bodybuilding 50+
Tony LaGrene
Joseph Piersante
Men's Bodybuilding 55+
212 Bodybuilding
Peter Castella
Sealy Cruz
Jason Joseph
Michael LaCombe
Tony LaGrene
Dectric Bo Lewis
Diego Guerra Montoya
Fabricio de Souza Moreira
Derik Oslan
Michael Schneider
Ryan Walters
Men's Classic Physique
Cody Amey
Patryk Karpuk
Jonathan T. Pelkey
Theodore Atkins Jr.
William Cottrell
Hugo Silva
Men's Classic Physique 40+
Men's Physique
Ayinde Avery
Jon Ballard
Adam Bankston
Nicolas Koeu
David Odom
Jeremy Potvin
Justo Scott
Mitchell Spadafore
Deke Walker
Donald Brumfield Jr.
Devon Davis
Oussah Dith
Courtney English
Michael Ferguson
Charjo Grant
Matthew Greggo
Xiaolong Hong
Shun Kaneko
Burak King
Men's Physique 40+
Adam Bankston
Michael Ferguson
David Odom
Justo Scott
Peter Haugabook
Jason Keveryn
Che McConico
Women's Bodybuilding
Saqweta Barrino
Chelsea Dion
Cheryl Faust
Tamara Makar
Sheena Ohlig
Sherry Priami
Jeanie Welker
Tina Williams
Angela Yeo
Women's Bodybuilding 40+
Cheryl Faust
Tina Williams
Women's Bodybuilding 50+
Fitness
Danielle Chikeles
Heather Coscia
Michelle Fredua-Mensah
Cong Mou
Babette Mulford
Aurika Tyrgale
Michelle Gales
Corina Harkelroad
Sara Kovach
Tess Mikayla
Figure
Melissa Brodsky
Julia Champlin
Anita Davis
Kim Golembiewski
Lisa Hutchins
Danielle Rose
Chie Terui
Kayoko Yamamoto
Eva Irawan
Dee Jackson
Constance Jones
Sarah Kornhauser
Andi Lampert
Hiromi May
Figure 40+
Edith Driver
Kim Golembiewski
Sarah Kornhauser
Zul'fiya Bitiyeva
Chie Terui
Figure 50+
Edith Driver
Andi Lampert
Hiromi May
Bikini
Vania Auguste
Jordan Fisher
Claudia Garcia
Jordan Brannon
Danielle Combs
Jennifer Dixon
Violeta Garcia
Jasmine Gonzalez
Kristy Imsande
Adrianna Kaczmarek
Hallie Marnon
Aimee Leann Velasquez
Jessica Wilson
Jodie Yuncker
Bikini 40+
Belen Altamirano
LaShonda Evans
Carrie Gallic
Niccole Guggia
Karla Jacome
Gina Sardina
Bikini 50+
Women's Physique
Tomefafa Ameko
Jonquil S. Baugh
Ruiying Bian
Sumyra Ford
Danielle LaMartina
Oksana Piari
Diana Schnaidt
Maya Stone
Indrell Thomas
Kasia Topor
Natalie Rae Wolfe
Katharine Younger
Women's Physique 40+
Oksana Piari
Indrell Thomas
Kasia Topor
Wellness
Morgan Birlew
Brooke Donnelly
Isamara Santos
Nerilde Garcia Strey
Kat Williams ifbb pro
Idalia Molina
Jasmine Payne
Chicago pro Show 2022 Results
Here are the complete Results of the following Divisions.
Men's Open Bodybuilding Results
First Place (IFBB PRO Antoine Vaillant)
Second Place (Tonio Burton)
Third Place (Andrea Muzi)
Fourth Place (Tim Budesheim)
Fifth Place (C.J Jonas Giatras IFBB PRO)
Sixth Place (Matt Kouba)
Men's Physique Results
First (Nicolas Koeu)
Second Place (Jeremy Potvin)
Third Place (Charjo Grant)
Fourth Place (Corey Morris)
Fifth Place (Winston Sullivan)
Sixth Place (Shun Kaneko)
Men's Classic Physique Results
First (Jonathan T. Pelkey)
Second Place (Tommy Clark)
Third Place (John Le)
Fourth Place (Cody Amey)
Fifth Place (Wilfredo Victoria)
212 Bodybuilding Results
First Place (Dectric Bo Lewis)
Second Place (Peter Castella)
Third Place (Fabricio de Souza Moreira )
Fourth Place (Derik Oslan)
Fifth Place (Jason Joseph)
Men's Master Mens Bodybuilding 40+
Firs Place (IFBB PRO Wayne Williams)
Second Place (Mannel Romero)
Third Place (Joseph Piersante)
Fitness Results
First Place (Sara Kovach- IFBB PRO)
Second Place (Michelle Fredua-Mensah)
Third Place (Michelle Gales IFBB PRO)
Fourth Place (Heather Cosci IFBB PRO)
Fifth Place (Mu Cong)
Sixth Place (Corina Ortega Harkelroad)
Women's Physique Results
First Place (Ashley Jones)
Second Place (Natalie Rae Wolfe)
Third Place (Amanda Machado)
Fourth Place (Jonquil S. Baugh)
Fifth Place (Diana Schnaidt)
Figure Results
First Place (Julia Champlin)
Second Place (Anita Davis)
Third Place (Zul'fiya Bitiyeva)
Fourth Place (Danielle Rose)
Fifth Place (Samantha Jerring)
Wellness Results
Winner (Isamara Santos)
Second Place (Jasmine Payne)
Third Place (Nerilde Garcia Strey)
Fourth Place (Alexis Figueroa Quesada)
Fifth Place (Kat Williams)
Bikini Results
First Place (Jessica Wilson)
Second Place (Jasmine Gonzalez IFBB PRO)
Third Place (Jordan Brannon)
Fourth Place (Aimee Velasquez Bikini PRO)
Fifth Place (Vania Auguste)
Sixth Place (Adrianna Kaczmarek IFBB PRO)
Bikini 40+
First Place (Coming soon)
Second Place (Coming soon)
Third Place (Coming soon)
Fourth Place (Coming soon)
Fifth Place (Coming soon)
Women's Bodybuilding
First Place (IFB PRO Angela Yeo)
Second Place (Sherry Priami)
Third Place (Chelsea Dion)
Fourth Place (Sheena Ohlig (IFBB PRO WBB)
Fifth Place (Jeanie Y Welker)
Sixth Place (Saqweta Barrino)